Justin and Neomo end their 12 Days of Anime project by looking back on what anime made the big screen in the West this year.
Justin: Outside of Ghibli releases, finding anime films in theaters wasn't supposed to happen. Short of premieres at conventions you could forget about finding limited releases of films in theaters. However, the past few years have had some strong screenings, from the Dragon Ball Z films to the Project Itoh works, to Only Yesterday and to Miss Hokusai. 2017, however, might have eclipsed them all.
Well, that's probably because of what happened to be created.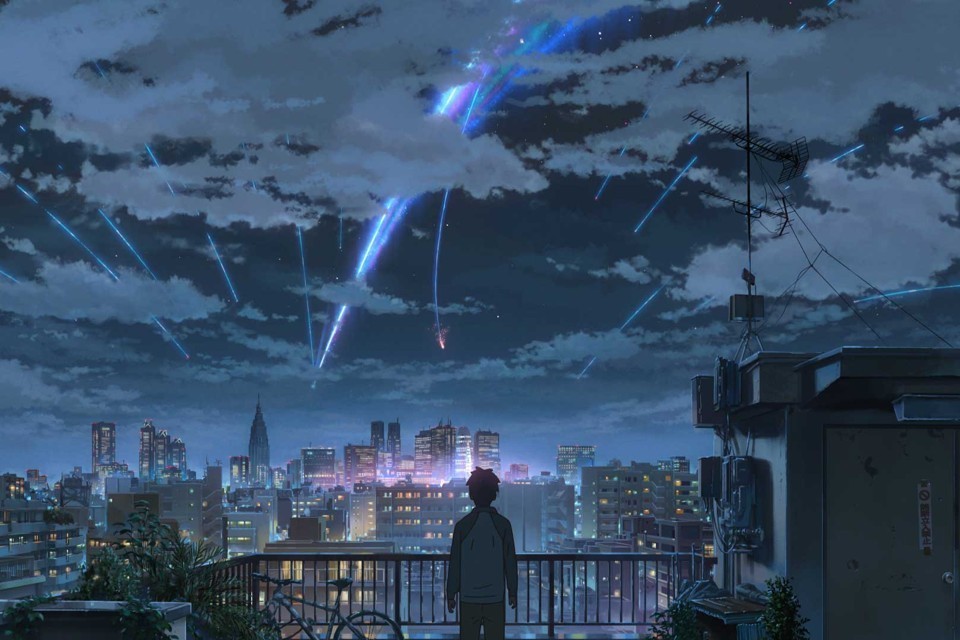 your name., by Makoto Shinkai, was a worldwide phenomenon, so it coming to the States was no surprise. Who knew that it'd be competing with In This Corner of The World, A Silent Voice, and Napping Princess as one of the better titles coming out here? I was only able to catch three of the four mentioned, and those titles — your name., In This Corner of The World, and Napping Princess — are all worth seeing. Then, added to films based off existing franchises, Pokemon the Movie: I Choose You, No Game No Life Zero, Eureka Seven Hi-Evolution, Sword Art Online the Movie: Ordinal Scale…there was a strong mix this year, and this doesn't include the films FUNimation released in 2017 under their own imprint.
Neomo: As for what ended up on this side of the pond, we had quite a selection to choose from, especially here in the UK.
This year has been a great year for anime films in the UK, though, with both Anime Limited and Manga UK reaching out to acquire licenses for feature length movies. We have seen films like Napping Princess, In This Corner of the World, Genocidal Organ, The Night is Short, Walk on Girl, and Pokemon The Movie – I Choose You!, along with showings of Ghost in the Shell (to tie in with the Hollywood version) and Perfect Blue (for its 20th anniversary).
Every October, Glasgow and Edinburgh get to enjoy the Scotland Loves Animation festival, organised by distributor Anime Limited. This year's festival saw the world premiere of A Silent Voice's English dub, the European premiere of Eureka Seven: Hi-Evolution Movie 1, and UK premieres of Fireworks, Lu Over The Wall and The Dragon Dentist. Sadly I was unable to make it to Scotland; blame our expensive trains on that one. I was however able to see Sword Art Online: Ordinal Scale and Fireworks at the big screen, and reviewed both of them here on OASG (check out my reviews for them here and here).
I did find it very curious to see some anime films make it to UK screens, and not to screens in North America. For instance, we have had the pleasure of having Fireworks make it to the big screen, but not No Game No Life Zero. A release date has not been announced for Fireworks in North America; not even a North American distributor has claimed the rights for it yet. The same thing sort of applies for No Game No Life Zero here in the UK; the distributor MVM Films has recently announced that they have acquired the license for it (just as they have the rights for the original show), but it will not have a cinema release here.
Justin: I'm pretty fortunate that I live in New York, which is one of the hotbeds for these types of films. For example, In This Corner of The World was shown at the Japan Society. your name., while it eventually had a theater release, premiered at the New York Children's International Film Festival. The NYCIFF was also when I watched Napping Princess.
I did not get a chance to see all of the films that were shown. A Silent Voice is one title that I wish I could've caught, and No Game No Life Zero had a special premiere in Los Angeles. Sentai released Girls und Panzer der film for home video, and recently HIDIVE came out with the Beyond the Boundary Films.
As you mentioned, Neomo, Fireworks, which is a SHAFT film and has been out since this summer in Japan, has yet to find a distributor in the US. There's no announcement on The Night Is Short, Walk on Girl either, which was directed by Masaaki Yuasa. I have to imagine something is being coordinated behind the scenes for those works, and we might get something next year.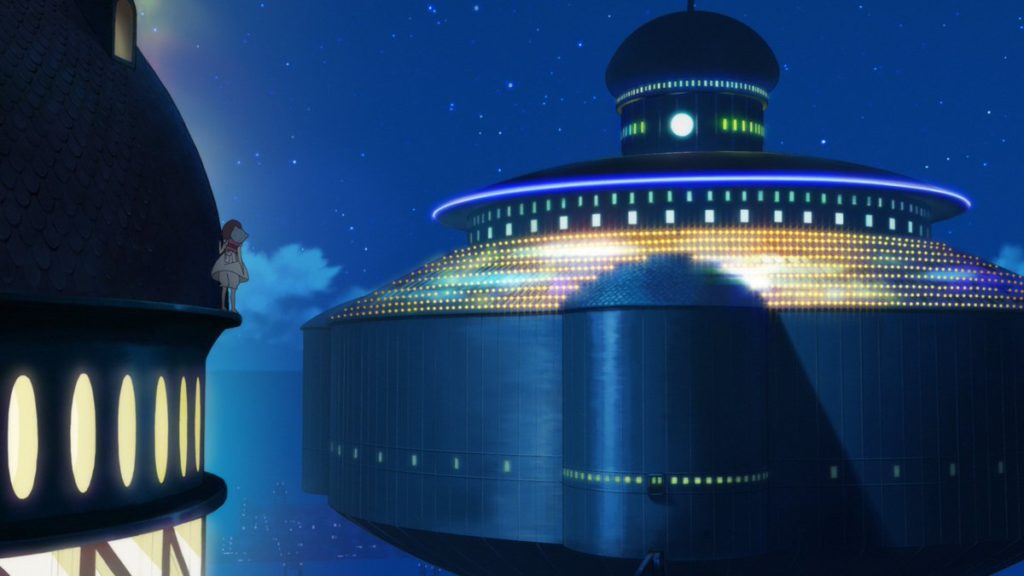 If so, 2018 is going to be pretty big for just watching anime films. Already we're going to watch Mary and the Witch's Flower, and GKIDS is coordinating to release Mind Game as well. Will we get Lu over the Wall as well? How about the Sound Euphonium films? I'm definitely looking forward to seeing what will come over here, aside from GKIDS' yearly Ghibli Festival.
As for it denting the consciousness? Well, something has to wildly succeed for that to happen. I'm not even sure your name. garnered enough press during its time here. I could be wrong, but I think there's a bit more of an adventure for even the best anime films to get well known by the media. I don't see that changing any time soon.
Neomo: Every year, at least one anime film makes it to the Oscar shortlist. Even though we always expect a Disney or Dreamworks film to win the award, we can always hope that an anime will win again, following Spirited Away's 2003 win. For the 2018 awards, A Silent Voice, In This Corner of the World, Napping Princess and Sword Art Online: Ordinal Scale have all been put on the provisional shortlist, with the final nominations to be announced on January 23. Although the anime community can be forgiven for being cynical about who will get the award ultimately, after the critically and commercially successful your name was notably absent from last year's shortlist.
Closer to home, we are expecting Eureka Seven: Hi-Evolution Movie 1 to get a general release at UK cinemas next year, following its European premiere in October.
So what were your thoughts on the films that aired this year? Did you check out any of them during a film festival, convention, or theater? What films are you looking forward to seeing next year? Share in the comments below.
—
12 Days of Anime is a series of posts from bloggers regarding the best, worst, or in between anime moments of 2017. Here's the initial article from Appropriant inviting bloggers to take part.