Sony decided it was finally time to act and brought a majority stake in FUNimation. How will this impact the pretty competive anime industry now?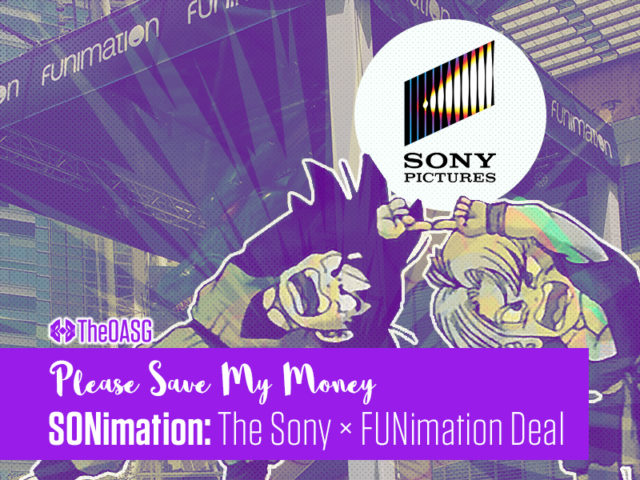 When Crunchyroll and FUNimation announced their partnership, there were a lot of jokes about how they got married. One brought its extensive catalog of subs, the other its variety of dubs. For many, it was a match made in heaven. Considering most anime were licensed by one of these two major streaming sites, fans would no longer be forced to choose sides. Each site could focus on what they did best.
Well, a lot has happened in this past year. Amazon and Netflix have become more aggressive when it comes to licensing new titles, HiDIVE was born, and the rush of Western remakes is in full force.
Oh, and FUNimation is now going to be almost fully owned by Sony Pictures Television Networks.
Cue all the divorce jokes.
FUNi-Sony Flashback
By now, you'd have to be an American anime fan who has been in a coma since the 80s to not know FUNimation. The studio has been one of the most influential anime or manga companies in the US, bringing over fan favorites like Dragon Ball, Yu Yu Hakusho, One Piece, and Attack on Titan.
On the other hand, you may be less familiar with Sony Pictures Television Networks. You probably recognize the name "Sony" from the PlayStation line of consoles, cameras, and films such as Spider-Man, Men in Black, and Hotel Transylvania. But Sony is a huge conglomerate, so you might not be as familiar with their television division. In regards to FUNimation, I mentioned you must have been in a coma since the 80s to not have heard of them; well, you'd have to be frozen since the dawn of television to not be familiar with some of the television series Sony Pictures TV has either developed or distributed. With old live action classics like I Dream of Jeannie, game shows like Jeopardy, talk shows including Dr. Oz, and animated series including Robot Chicken, I guarantee you've seen Sony's logo or one of their subsidiaries at the end of a program. Their international division has been involved with Rurouni Kenshin, Blood+, and the 2003 Astro Boy remake.
Well, that's all fine and dandy, but what about their actual networks? Sony Pictures Television owns the Sony Movie Channel, TruTV, and some others. One of note is GSN, of which they co-own AT&T, one of the owners of Otter Media, the owner of Crunchyroll. Sony Pictures Television also co-owns ANIMAX, a 24-hour East Asian and European VOD channel that features shows in Japanese and in English. The streaming site Crackle, which hosts content from Aniplex, TOEI, FUNimation, and other studios, is also owned by Sony Pictures Television.
The Deal
As most of you by now, Sony Pictures Television Networks is planning on purchasing a 95% stake in FUNimation for $143 million. The news shouldn't be too much of a surprise, as it was reported back in May that Sony and Universal were thinking about bidding for the studio. (Universal ultimately decided not to make an offer.) Their interest, as Bloomberg reported, stems from FUNimation's growth in a field that has been mostly declining: physical media sales. FUNimation, as their CEO stated in the press release, probably wanted "Sony's direct access to the creative pipeline in Japan".
FUNimation says this acquisition will not affect their staff, dub production, or their Crunchyroll production. FUNimation also promises they have "no plans to change pricing and placement of our physical or digital product", and that FUNimationNow will also remain the same for now.
So what will change? This Answerman column does an excellent job of laying out what he calls, "In terms of anime industry shake-ups, this is a big one — perhaps the biggest one since the 'crash' of the mid 2000s." He predicts the end of the Universal Pictures Home Entertainment and FUNimation partnership that started in 2015 and that FUNimationNow will be folded into Crackle. Lots of people also believe that the PS4 will now be the must-have console for anime fans due to, of course, the console being produced by Sony.
My Thoughts
When I first heard the news, my initial reaction was, "More live actions?!" The live action boom is in full swing on both sides of the Pacific, and Sony has the power in both Japan and the United States to acquire licenses and communicate with creators and staff members. With hits like Cowboy Bebop and now One Piece getting live action series, I could see Sony pushing for US remakes of Fullmetal Alchemist and Attack on Titan. With Fullmetal Alchemist's heavy European influences and Attack on Titan's gruesome apocalyptic world, I could see a market for a television or movie series.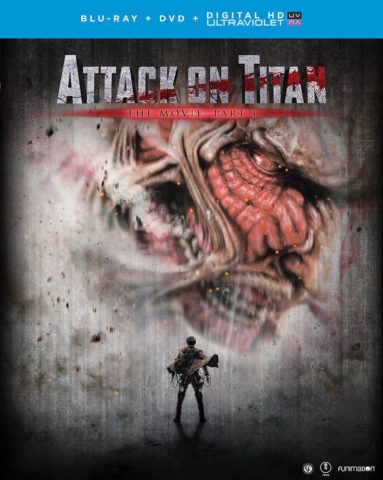 Being involved in the creative process also lets Sony/FUNimation money to be put into the series instead of bidding wars after the fact. They can put money towards anime series that they think will do well in the West and perhaps provide their own input. Plus they get a piece of the licensing fees and royalties from around the globe.
Lots of people point out that the PS4 will probably get a good boost and also help raise awareness about anime, especially considering that the PS4 is incredibly popular and has had several animated-related games make their way out of Japan (One Piece, The Seven Deadly Sins, Dragon Ball Z). Heck, the PlayStation Network already puts anime on sale and even has whole sales dedicated to anime.
Of course, the biggest benefit is Sony (and its soon-to-be-subsidiary FUNimation) can be involved in the creative process. While establishing English logos and romanizations to be used around the world is certainly nice, this also means that they won't have to worry about Amazon and Netflix sniping the series from under them. As many people have pointed out, it's the latter two's influence that is pushing a lot of these types of deals. Whether you agree or disagree with their business models, neither is likely to change, especially since Amazon has entered into its own exclusive distribution deal with Noitamina. The market is going through a realignment right now. It seems like US anime publishers are going to be more like the manga publishers where most of them are at least partly owned by the Japanese publishers or have near-exclusivity (or at least first dibs).
I don't know if Sony and FUNimation is a win-win combination, but I can't help but thinking Crunchyroll is probably the biggest loser right now. While they are at least partially backed by AT&T and currently have the biggest catalog, they also aren't big into dubs and, perhaps more importantly, home video releases. They did announce several titles back in July 2016, which was big news at the time.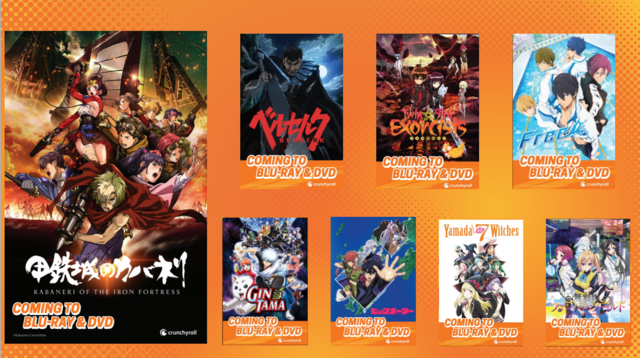 But after the FUNimation partnership, releases were moved to FUNimation. So Crunchyroll announced their entry into the market and handed control over to FUNimation… and now FUNimation itself is going to go through an upheaval. (Of course, FUNimation also shifted a lot of their streaming series to Crunchyroll, and it's unlikely Sony will want someone other than FUNimation or their site Crackle to host them.) Even if they agree to produce some series for Crunchyroll, I imagine those series will be a low priority. Plus, now with so many companies having exclusivity with Amazon and others, it seems to me Crunchyroll is starting to be left behind. And anyone else remember what happened to certain other Western anime and manga companies that were once leaders in their field?
Final Thoughts
All in all, this announcement is a game-changer in a completely different way than last year's Crunchyroll-FUNimation partnership. Only this time, instead of celebrating a marriage, everyone is waiting to see the fallout from a divorce and remarriage. Time will only tell if this turns out good or bad for everyone involved. Will Sony's pocketbooks mean higher bidding wars with Amazon and Netflix? Will Sony take over home video production and change the pricing or the type of bonuses included in a DVD/Blu-ray? Will live actions and film screenings become more commonplace? Who knows. Buckle up, because it's going to be an interesting few years.
What do you think of Sony buying a majority stake in FUNimation? Is there something in particular you're excited or worried about?