Think the title, especially if you're looking for anime, manga, games, etc, over the next two months, speaks for itself.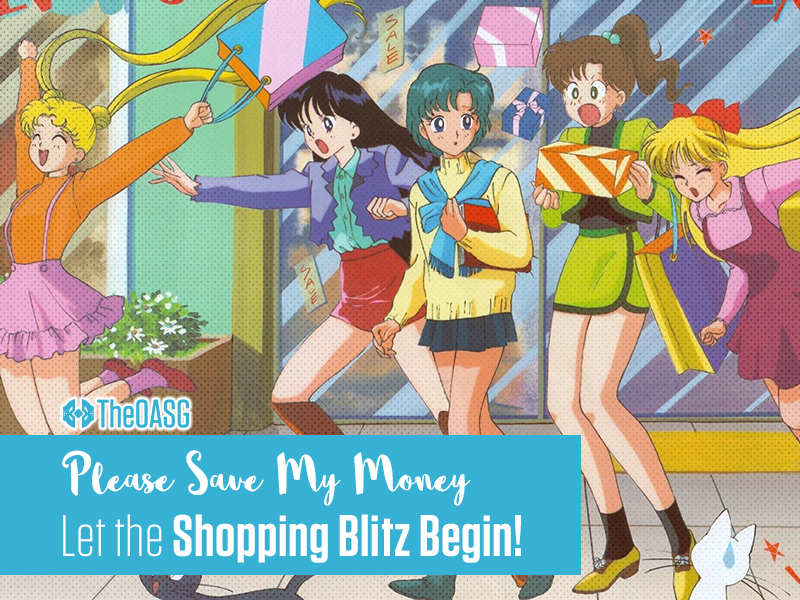 Some of you may still be recovering from a Halloween sugar rush, but it's the first of November already. You know what that means: the kickoff of holiday and Christmas sales up the ying-yang.
"It's too early!" some of you are saying. "I don't want to think about buying presents!"
Well, as I've said before and will say every year, you should be thinking about presents (Christmas, birthday, or otherwise) all year long. You never know when the deal of the year will pop up. But as the deals pile up before and after the Thanksgiving/Black Friday deal spree, here are some of what you can look forward to, my predictions, and stores to keep an eye on as they struggle to meet their sales goals.
Sales To Look Forward To
Target free shipping
Every year for the past few years, Target has been doing free shipping and free returns to either the store or through mail. This year is no exception. It's an advantage many stores don't have, and plus they price match most of their rivals. They also tend to have some very good coupons and category discounts like the current buy two, get one free video games and board games. Best Buy also has free shipping for the holiday season, but their return policy isn't as friendly. Still, very nice to not have to worry about minimums.
Steam sales
While they're currently having a Halloween sale, the gaming platform has two major sales scheduled for Black Friday weekend and around Christmas. Since almost everyone has a computer and the distribution costs are cheaper than Nintendo/Microsoft/Sony's digital gaming ecosystems, it's no wonder PC gaming keeps exploding. Steam's bi-annual sales (summer and winter) are huge, and you can find games up to 90% off.
Right Stuf holiday sale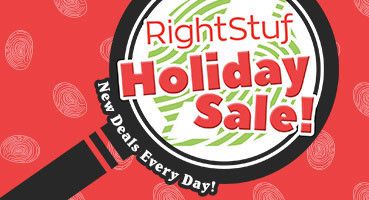 Of course this had to make the list! This multi-week event changes a bit each year, but one thing remains the same: bargains galore. Usually starting around mid-November and lasting until around Christmas, Right Stuf often has the lowest prices ever on many anime and manga titles. You have to check constantly though: some deals may last only one day, and some deals may go out of stock. Without a doubt, though, one of the best times to get anime and manga deals.
Sale Predictions
Xbox One S and PlayStation 4 deals
With Switch fever still in spring as well as the latest Xbox One refresh on the way, Microsoft wants to get rid of their older models while Sony just wants to expand its lead. The leaked Kohl's Black Friday ad shows that both will retail for around $200 this holiday season, and that's before any store promotions. Stores like regional chain Meijer often have 10% off any purchase coupons, and I can see places like Walmart and GameStop giving you $25 or more in a gift card to lure you back to their store.
Slow shipping and store pickup promotions
We as consumers tend to want things NOW. Amazon may have made 2-day shipping a household name, but all stores are putting emphasis on shipping things out and delivering them as fast as possible. That puts enormous pressure on the companies and, more importantly, their workers. Walmart made a splash earlier this year by selling items cheaper if purchasers drove out to the store, and Amazon has offered Prime member offers like $1 credit for slower shipping. Expect an even bigger push to get customers to wait a week or two for their order or drive out to the store this year. Kohl's has started offering $5 in Kohl's Cash for choosing store pickup instead of free shipping, and on recent orders, Walmart gave me discounts up to $6 off (on $35-$40 orders) if I elected for slower shipping. Best Buy has $1 off sometimes and Toys R Us $5/10 in reward points, but I expect even bigger incentives this year.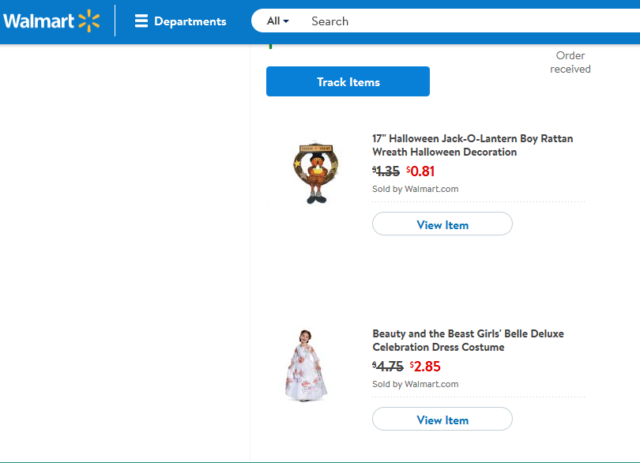 Chromecast/Fire Stick discounts
Amazon and Google are waging war to try to automate your home. Roku was once the king of Internet video streaming devices, but the two Internet giants hope that you'll have (or will have) several of their devices (Echo, Google Home) to connect all your smart devices together. Sure, you can stream Crunchyroll and FUNimation through your smart TV or game console, but voice searches and screen mirroring/casting are almost always easier on these streaming sticks. I'm betting as more people turn to sites on Netflix, Google and Amazon won't mind discounting their devices in so that you'll get hooked on their ecosystem.
Stores That Need a Good Holiday Season
Barnes & Noble
I often talk about them, but Barnes & Noble keeps struggling as it tries to figure out how to best compete in an Amazon-dominated world. They usually have one of their semi-annual buy two, get one free manga sales around January, but their last version was divided into to two separate studio versions (Yen Press then VIZ Media). Will they go back to all manga, or will publishers like Kodansha Comics and Seven Seas have their versions this time around? Even their awesome weekly 50% off manga sale has been reduced from five titles a week to four, a troubling (and disappointing) sign.
Toys R Us
By now, you probably know about Toys R Us' bankruptcy and their plans for an expanded geek/trend section. But will this be enough to turn the chain around?
JCPenney
A seemingly odd choice for this list. After all, JCPenney isn't known much for anime-related items. But they've been trying to expand their product offerings lately, even selling Dragon Ball Z Funko POPs and One Piece figures. With so much competition, it will be interesting to see if they'll continue offering these sort of items. Perhaps they could be the first real department store to really sell anime figures and clothing?
What sales are you hoping for this holiday shopping season? Are you planning on buying any anime-related gifts for anyone? What are your predictions as to what the hot items will be, the best deals, and who will emerge as the holiday season store winners/losers?