In this week's Please Save My Money, Krystallina shares some ideas on what you could dress up for this month.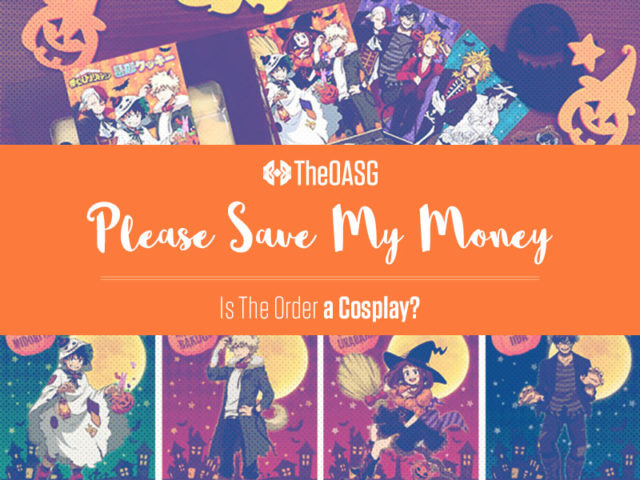 It's that day of they year again: Halloween, the international day of cosplay!
So while my Halloween-related post last year was finding the best deals around, this year I decided on the theme of "more than one day of fun". In other words, what are some anime-related articles you could wear more than just on Halloween or the days of an anime convention?
Of course, some of you would never dream of going out on a random day and the more, shall I say, elaborate ones. It all depends on your comfort level. These items may cost as much — or even more — than traditional costumes, but if you get more wear out of these clothes, this helps take the sting out of the pricetag.
Dragon Ball Z Goku Cosplay T-shirt – $9.60 at Hot Topic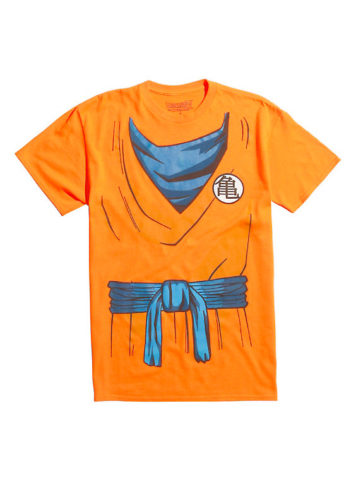 With trick-or-treat hours being as short as one hour in some places, casual costumes are on the rise. This is a simple yet effective way to express your love of Dragon Ball Z. Look like Goku without breaking the bank or using up valuable closet space on a once-a-year costume.
Shipping is free to stores at $25+ or starts at $4.99 to home. Prices may fluctuate due to their changing promotions.
Yo-kai Watch Season 1 Watch – $9.88 at Amazon (third party)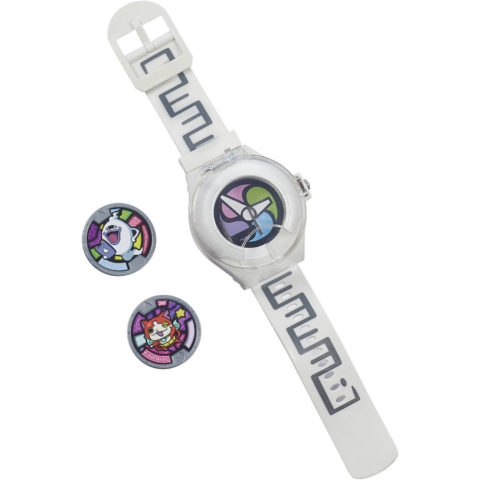 "Hey! This isn't apparel!" you might be saying. Well, yes. But it is a toy that can give you more than one day of fun. If you really want to cosplay Nate, all you need is a red shirt and maybe attach a star cut from a piece of paper to the front of it. Katie, a white sweater. Other ideas include buying this plush to act out the full summoning sequence. Again, a simple cosplay, but you could always pass the toys to some relatives or donate them to kids in need after you're done. Yes, you could always donate these other suggestions, but I think kids (or kids at heart like me) would love to hug a ghost cat.
Shipping is free on the watch with Prime or on $25+. Shipping is free on the plush on $25+ or on your first order of $10+.
Happy Fairy Tail Beanie Hat – $16.99 at Spencer's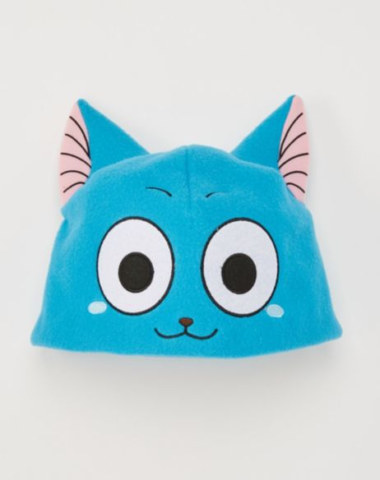 Looking at this hat makes me Happy. Okay, okay, I'll see myself out. But still, cute and can keep your ears warm in the upcoming chilly months.
Shipping is $5.99, although you may be able to use a coupon to get free shipping at a certain threshold.
Hatsune Miku I Am Miku Womens Tunic Tank – $19.16 at Jet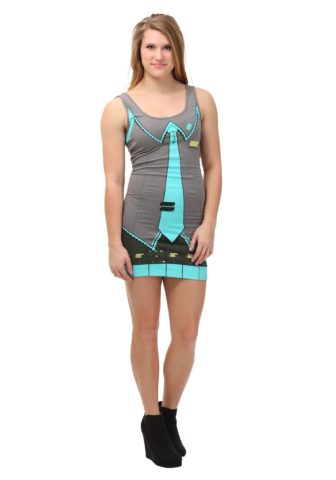 While a lot of items are more for cooler climates and winter months, here's something to wear when it's warm outside. Maybe Miku can lend you her vocals during karaoke time?
Shipping is free on orders $35+.
Yoshi Union Suit – $19.98 at Walmart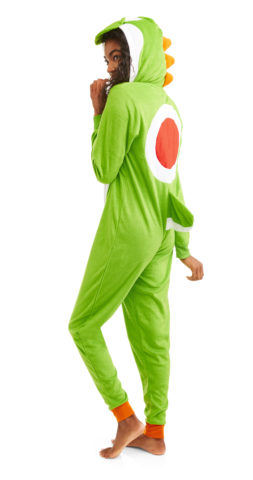 Union suits, also called onesies, have become very popular. Last year, I featured a Pikachu one, so this year, I'll feature another Nintendo mascot. No matter if you're lying around trying to keep warm or heading out to do errands, these loungesuits will keep you comfortable. As a costume, you will still be immediately recognizable as Mario's loyal steed. If not, well, you can still be popular if you bill yourself as a dinosaur.
Shipping is free on $35+ or choose in-store pickup.
Sailor Moon Cosplay Dress – $34.42 at Hot Topic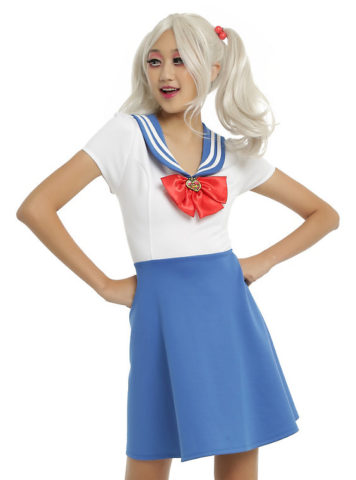 Well, Usagi and friends' fighting outfits are barely different from their everyday school uniforms, so why not wear this dress to school or to kick-butt Halloween parties?
Even better, you can buy this outfit for any of the five main Guardians, and they are available in a range of sizes.
Shipping is free to stores at $25+ or starts at $4.99 to home. Prices may fluctuate due to their changing promotions.
Zelda: Breath of the Wild Link's Tunic Sweater – $69.99 at ThinkGeek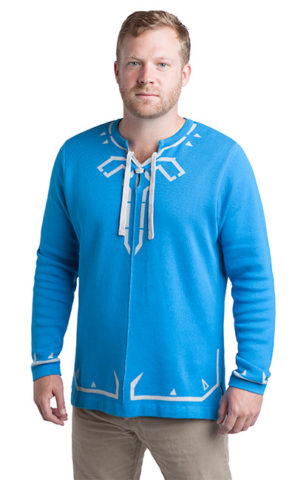 The Legend of Zelda: Breath of the Wild has been praised as not only one of the best The Legend of Zelda games but one of the best games of all time, with many giving it a perfect score. So it's no surprise that the game has inspired a whole line of clothing. This particular top looks much like Link's default outfit, but it's also something you could wear to just about any outing.
Shipping is free on orders $75+.
Slim-Fit Pac-Man Suit – $99.95 at Belk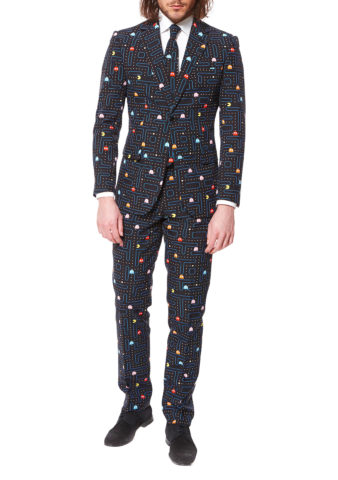 I absolutely love this. Yes, this is a suit you probably wouldn't get away with at a lot of job interviews or funerals. For those of you who have awesome jobs or just want to stand out at your next gathering, though, this Pac-Man suit is awesome. Several reviews on Amazon and elsewhere say the sizing runs small, but buyers also praise the fun design.
Shipping is free.
Other stores like Macy's has this, and if you download Macy's app or manage to get a Star Pass coupon, you can get this for slightly cheaper at $89.99 after coupon, but you will need to buy a beauty item or get to $99 for free shipping.
Final Thoughts
All in all, you can have a lot of fun with cosplay outside of buying prepackaged costumes or making one yourself. But that doesn't mean you can't express your love for anime, manga, and games outside of those days!
Are you dressing up for Halloween or an upcoming convention? Do you wear anime-related outfits (shirts, jewelry, etc.) occasionally? Would you wear any of these? Any other anime-related outfits or accessories that you can enjoy on an everyday basis?