Krystallina's gonna help you save your money for Halloween, just make sure you look out for the all the deals.
It's almost Halloween! Are you planning on dressing up for a party or to go trick-or-treating with your friends? Or maybe there's a local con coming up! I'm sure many of you have spent hours preparing your outfit, but for those of us who are… design- or sewing-challenged, here are some relatively inexpensive Japanese-inspired and anime-related costumes for you to consider!
Under $20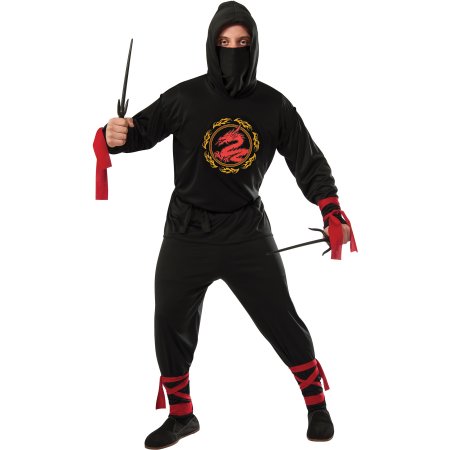 Black Ninja Mens Halloween Costume – $9.98 at Walmart
Ninjas are always popular with all ages, and getting a full costume for under $10 is a bargain when a low-quality plastic mask often is the same price. The three reviews are all five stars to boot. Add in a weapon or two of your choice, and you can be ready to use your jutsu! Free in-store pickup is available or ship free to home on $50+.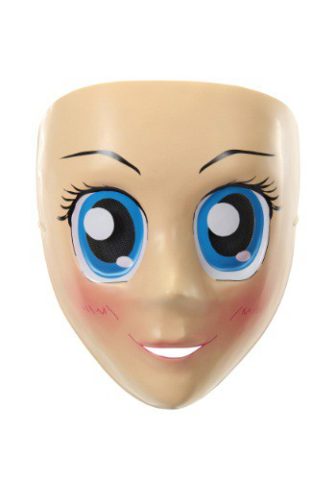 Anime Mask – $9.99 at Party City
Can't decide what anime character to be? Just be your own anime character! Shipping is currently free.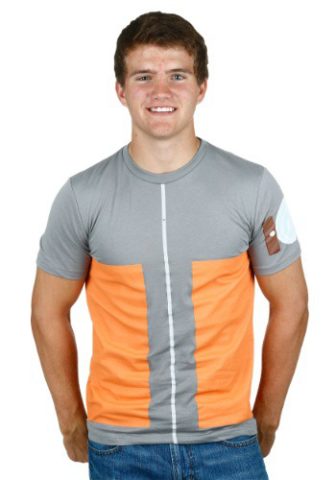 I am Naruto T-shirt – $5.99 at Halloween Costumes
This is a simple "costume" that can double as a shirt any other day of the year. There's a women's version as well, but you can't find it at this price! Throw in Naruto's headband for full effect. Shipping is $4.99, or free on orders over $65. Subscribe to their newsletter to get a 20% off coupon.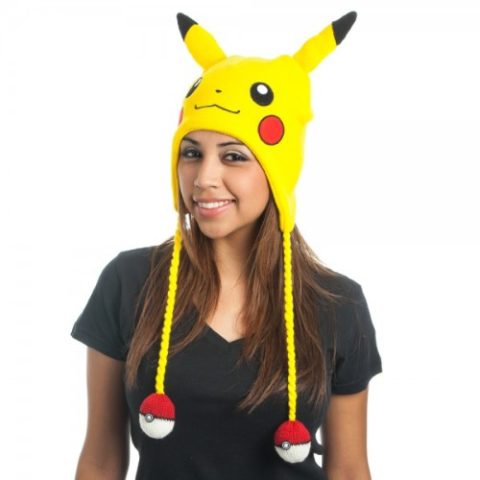 Pokemon Pikachu Big Face Laplander – $19.99 (list), $15.60 (current) at Jet
I have a similar one, and I love it. I swear, wear this and any Pokemon shirt, and you will probably have a lot of people coming up to you. Plus you can use it to keep warm long after Halloween! You may also drop the price lower by buying multiples or waving returns. Shipping is $5.99 or free on pre-discount orders of $35+. You may also get free shipping on your first order, or use TRIPLEPLAY to save 15% on your first three orders.
Over $20

Pokemon Pikachu Union Suit (Large) – $29.97 at GameStop
Yes, another Pikachu. Am I the only one who had never heard of "union suit" until recently? I do own some one-piece aka footed pajamas, but all of a sudden, I'm seeing union suits everywhere! Anyways, while GameStop has a selection of Pokemon union suits, Pikachu is available in large and x-large at a price drop. Use coupon SAVER and get it shipped to home for under $30.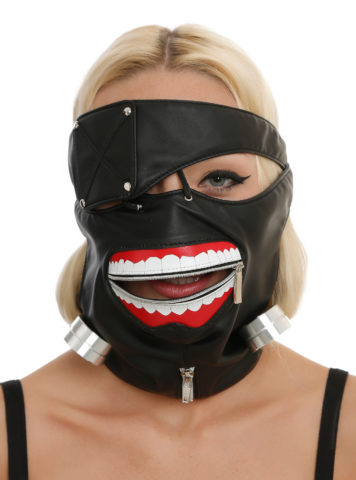 Tokyo Ghoul Kaneki Ken Cosplay Mask – $29.50 (list), $23.60 (current) at Hot Topic
Let's face it: all you really need to cosplay Tokyo Ghoul's protagonist is his mask. Lots of masks are available around the Internet, but you want to be sure you are buying an official version. Hot Topic usually has 20% off or better sales, but you can take $10 off of $30 with coupon GLHTSEPWELC. Shipping to home starts at $4.99, or you can ship it to store for free.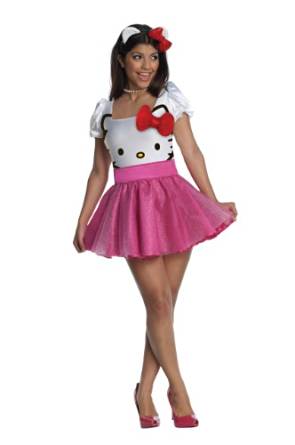 Hello Kitty Secret Wishes Sexy Pink or Classic Dress Costume – $49.99 (list), as low as $7.60 (current) at Amazon
Amazon's pricing can be crazy. These two costumes are similar, but depending on the size you need, the price can range from under $8 to almost $27! Still a bargain compared to what other sites are charging for these same costumes. Get free shipping with Prime or on $49, and plus most are eligible for free returns if you find out that it just doesn't suit you.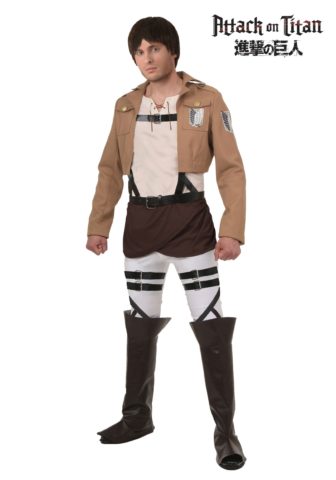 Attack on Titan Eren Costume – $59.99 (list), $29.99 (current) at Halloween Costumes
Get ready to take on Titans! They have a few more Attack on Titan costumes as well. Unfortunately, my fellow ladies, Mikasa's outfit is only 25% off. The deluxe versions of both Eren's and Mikasa's outfits are currently 40% off. Shipping is $4.99, or free on orders over $65. Subscribe to their newsletter to get a 20% off coupon.
Other Tips
Look for random sales right up to Halloween. Target (in-store only) has already done a one-day 40% off sale, and online stores will probably offer free shipping and/or discounted shipping upgrades so that you can get your costume in time.
Sign up for newsletters for bonus coupons.
As I mentioned earlier, union suits seem to be a big thing this year. But also look for hoodies, shirts, etc. You don't need a "costume" costume in order to have fun. You can find lots of outfits and accessories that can be used before and after Halloween, like some of the ones listed here. On the other hand, try not to just throw on any graphic T-shirt and call it good. Costumes are supposed to be fun both for you and others who are seeing you!
If you want to make your own full costume without breaking your wallet, choose characters like Kiki from Kiki's Delivery Service or Luffy from One Piece. You can easily find parts at your local secondhand store or even in your own closet. A black dress and a red bow or a red vest with a straw hat and blue pants, and voila! Google terms like "simple cosplay" or "cosplay on a budget" for more ideas. Of course, there's always paper, but I'm not that talented.
If you are looking on eBay or Amazon, be careful. Lots of bootleg merchandise out there, and even some of the less-than-honest sellers will use misleading pictures to make you think you are getting a high quality, official product for a fraction of the cost.
Even if you are not going anywhere special this year, be sure to watch all the after-Halloween sales. Stores will eventually drop 75%, perhaps even 90% off. You can score lots of costumes, makeup, and accessories on the cheap. You probably won't get those kind of discounts online, but keep your eyes peeled if there's something that catches your eye. I scored my Sailor Moon and Miku knockoff outfits for 50-75% off a few years ago.
So, how many of you are dressing up for Halloween? Do you have a costume already?