Hastings is officially closing down and going into liquidation sales! What does this mean for your shopping and reselling habits?
Well, it's official: all Hastings stores will be closed.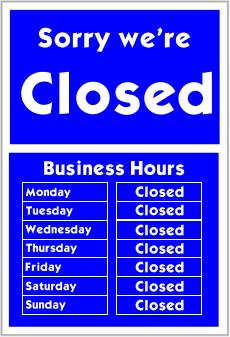 I wrote about the situation and its effects in an earlier article. While the company hoped to find a buyer and even had interest from one potential chain, a down payment never happened. Now, two liquidation companies have won a bidding war to sell off all of Hastings' merchandise and store fixtures. All stores will close by Halloween, but they may close much earlier than that.
Hastings has been through hard times recently. A lot of factors lead to its closing, including:
Decline of physical media
Internet sales
Leasing instead of owning property
Too much branching out into other products
Acquiring MovieStop and SPImages
Regardless of who or what is to blame, in the end, Hastings is closing. Lots of people will lose their jobs, other companies will take a financial hit, and some customers may be left without any media store (or at least a place to sell their used products) in their area. It's a sad loss for the company that pioneered Tuesday as the day for new releases.
In this edition of my column, I invite you to share your thoughts about Hastings. Share your story!
My Experiences
I only started shopping at Hastings' site a few years ago. I've never visited a Hastings store, but told myself I would if I ever was in the neighborhood. Some of the manga I've received had store stickers selling them for only $.99. (I paid more.) I figured I would go broke visiting a Hastings; ironically, Hastings went broke instead.
The first time I ordered was just after Christmas during a 50% off sale, and shipping on books was only $.96 per order. I'm sure they took quite a loss on my order. I ordered several dozen books across multiple orders. Death Note worked out to be around $1 a volume shipped. Since then, I've placed several orders — some large, some small. I was irritated when they canceled a few volumes of Tail of the Moon despite it still showing as being in stock and ready to be ordered. It ended up driving up the per-volume cost on that order quite a bit. I ordered them again a few months later, and I got them the second time around. What happened I'll never know.
I've received some like-new books from them over the years. I bought the last four volumes of Butterflies, Flowers in one order. Inside a book was a receipt from Hastings where the person bought those exact volumes at MSRP ($9.99). She must have bought the manga from Hastings and then traded them right back, probably getting money to fuel her next manga binge. They were in better condition than some I've received from stores.
I will miss raiding their manga section, as it had become my main store for secondhand manga. I guess that leaves eBay for me…
A Post-Script
A reminder: liquidation sales — at least initial liquidation sales — tend to suck. Right now, almost everything at Hastings is 10% to 30% off. That's hardly impressive considering that's off of MSRP. Add to the fact that there's no returns, and you're better off waiting. However, don't expect everything to eventually drop to 90% off. Recently, for instance, I was interested in a coat at a closing Sears store. It was something like 50% off the lowest ticketed price, making it about $20. I went to Sears.com, and I found that same jacket for like 60% off retail — making it only $1 more than the no returns, no exchanges closing store. About two weeks later, it ended up going down to $10.99 online. In store? I think it went down to $16. So liquidation deals don't necessarily mean great deals, especially if you can't return anything.
Share Your Hastings Memories!
Losing Hastings is quite a blow. They had quite a selection of used and new anime, and they even stocked a lot of related merchandise. The chain has been around for almost 50 years and had over 120 stores. With all those stores closing, how is this going to affect you? I shared my story. Now tell yours! Have you ever gotten a really good deal? Became friendly with one of the clerks? Or worked there? Visited one of their remodeled stores? Post a comment below!