Here's a premier on MD-i, which includes an interview with their President and CEO.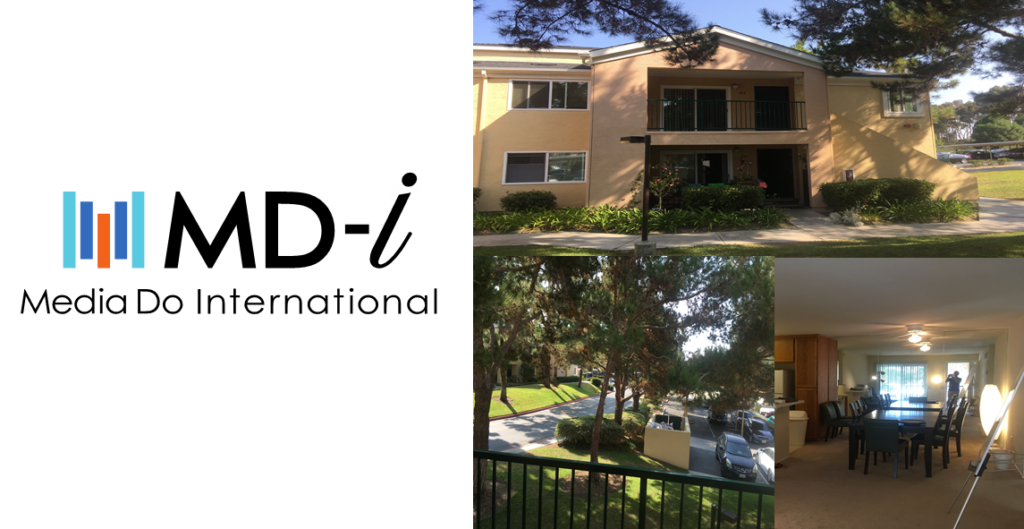 The word on Media Do International (MD-i)'s existence began with an advertisement on Anime News Network in November 2017:
A mountain of manga has arrived at an eBook store near you, thanks to Media Do International, Inc. (MD-i), a new manga provider in North America.
Considering the digital landscape — ranging from longtime print but fairly new to digital publisher Kodansha to Viz's robust output, to name a few — having another company publishing manga seems excessive. It almost doesn't help that some of the titles MD-i is publishing are also licensed by another company as well.
But, as advertised, they do have a "mountain" of manga.
They don't just have Itazura na Kiss available. They also have previously unreleased manga of Kaoru Tada's — Love me my Knight (Aishite Knight) and Deborah is my Rival that were serialized in Shueisha's Bessatsu Margaret. They have classics (Godsider by Koji Maki that was serialized in Weekly Shonen Jump and Lemon Angel by Jun Watabe that was serialized in Weekly Young Jump), offbeat titles (Kasane no Tao by Ken Kawasaki from Manga Sunday and The Watch Cats of Ginza by Midori Takanashi, serialized in Kodansha's Evening magazine), as well as somewhat recent titles (SAE-ISM by Tohru Uchimizu and published by Akita Shoten and Heart-Break Club by Nikki Asada, serialized in Princess magazine).
And yes, there's a few more they have that have yet to be uncovered.
Of course, when you uncover them, they won't be perfect. In fact, they may be less than perfect. So MD-i has a ways to go to be considered super reliable. It also helps to actually see if the minds behind the company are sharp and understand the challenges they face in making sure it stays afloat.
So I found a way to reach out to its President and CEO, Daihei Shiohama, to ask him all about the company.
---
For Daihei, working in anything else aside from publishing would've been surprising. He grew up with parents who worked in it. That said, when getting close to graduation, something else got his attention. "I was much into international publications," said Daihei, "and also it was about the time 'new media' was happening (at the beginning of the '80s)". So he instead became a producer for Pioneer's LaserDisc system, and helped acquire and produce feature films and music videos in Japan and the US/England. After working in New Media/publishing for a long time, which included a move out to San Diego, he's now President and CEO of Media Do International. Below, he gets into what the company is about and the relationship with Japanese publishers, and how that will be one of the reasons MD-i will do well in the West.
TheOASG: How did the idea to bring over these titles to an English audience come about?
Daihei Shiohama: Japanese publishers are looking for ways to expand their businesses, and they see an opportunity in digital book distribution and marketing their content in the international markets. At the same time, their resources and investment capacities are limited. Media Do Group aims to provide services to meet their expectations through MD-i.
Also, our mission is to develop business opportunities for good quality Japanese content to be made available to readers in the international markets as much as possible. There are many Japanese titles that have never been released outside of Japan. Thus, we are committed to discovering them and making them available in English so that they can be enjoyed by as many audiences as possible.
You have a Japanese MD-i website, but not an English one. Is one in the works?
The English information page on MD-i is available: https://www.mediado.jp/english/companyinformation/
How long did it take to convince the Japanese publishers that MD-i was a good way to bring manga readers titles you normally wouldn't see published to the West?
As explained earlier, most of the Japanese publishers wanted to exercise business internationally with their quality manga titles, but limitations existed. We have access and business relationships with practically all the Japanese publishers and have already partnered with a number of them to make available their manga titles to the international markets under the on-going collaborations, which shall be expanded from now on.
How would you say the manga industry has changed over the past few years? I remember, let's say 2011, 2012, it's been said JP publishers were resistant to making their titles available digitally to a western audience.
I am sure you are fully aware that with the closure of Borders (50% of print comic books sales share suddenly gone!), coupled with proliferation of online piracy and the disastrous economic affects of the recession back then, Japanese publishers became very cautious about licensing new titles. At the same time anime TV slots were decreased, which caused ill-effects on manga's main driver to raise popularity.
Now print manga comic sales are up and eBook manga stores have expanded. While eBook manga sales is constantly expanding, print book sales including manga and magazines have decreased in Japan. So Japanese publishers are much more amenable to digital and are aggressively making efforts to make available rights of manga for western audiences (as well as Asian audiences) digitally as well as print.
Can you share how these titles are being localized? Is it a translation company working on a title or an individual translating it? Is there an editor assigned to each of them?
We are working with manga-specialized translation and editorial layout companies to take care of the localization in conjunction with a team of Media Do staff members assigned to help in Japan and US. We are looking to enforce localization by utilizing AI (machine learning) technologies in the near future as well. But, as always, human supervision is necessary.
Is there a specific level of quality that has to be met before manga can be sold on services like ComiXology, Amazon, etc? I have to believe each title going up is checked thoroughly, correct?
We are working closely with every single eBook stores and our partners to make sure that the titles are placed in a right way at each store.
There's a variety of titles currently available digitally. Was there a plan on what titles would go up, or is this JP publisher's discretion?
We collaborate with the publishers to decide on the release schedule.
There's a mix of titles available so far, but there's a couple that got their start in the 90's, a few in the 80's as well. Will that be a focus in the next few months or will there be more titles added that were created around 2010, 2012, etc?
Yes, we will make available newer produced titles in addition to the quality catalog titles.
What would you say are the current challenges now that you're trying to establish distribution of manga internationally?
I already pointed out that we want to make available quality Japanese content/manga which have never been released internationally before. Our challenges are finding ways to make such titles known by manga readers and also broader audiences. We release titles digitally and thus no shelf space limits are not there, but at the same time, our titles could easily become "hidden gems." We want to work as much as possible to get connected to people who could appreciate the quality and uniqueness of these works and make them known to the right audiences, and expand from there.
It's very early, but can you share what MD-i will be looking to do over the next few months to improve, whether it's the catalog, or reaching out to people who read manga, etc?
MD-i wants to continue discovering Japanese manga titles never released in the international markets and expand the catalog. We also want to find ways to reach out to manga readers and expand the horizon of manga interest to wider audiences in the US. We will keep releasing newly translated titles and devote ourselves to promoting them through grassroots marketing and working with influencers.
Can you share what's gonna be next for the company? For example, I know titles are now being published in the BOOKWALKER store. Any new titles you'll be making available in the next month?
We released titles not only to BOOKWALKER but also to Kindle, ComiXology, Apple/iBooks, Nook, Kobo, and Google Play books. In addition, we are also distributing to the US public libraries. We will be releasing new titles in the next month. In the near future we are planning to establish our own social media accounts and access point to be used for audience contact.