Chihayafuru Volume 7 showcases the challenges its three main characters face in getting to the top of karuta through the eyes of their opponents.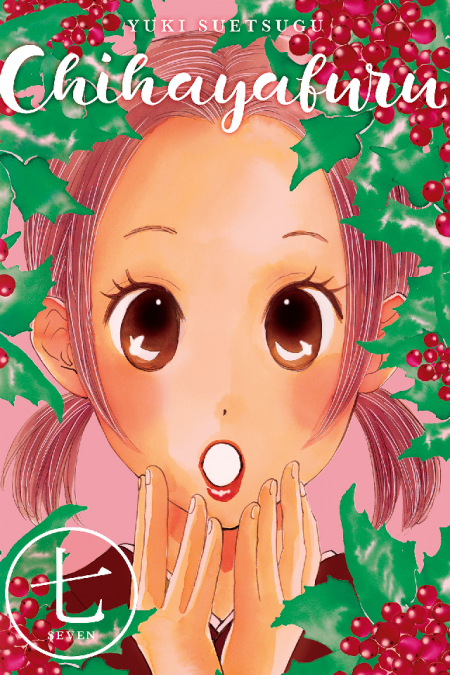 Title: Chihayafuru
Genre: Sports, Drama, Romance
Publisher: Kodansha (JP), Kodansha Comics (US)
Creator: Yuki Suetsugu
Serialized in: Be Love
Translation: Ko Ransom
Release Date: December 12, 2017
Taichi and Arata finally meet again, though this time under different circumstances. While Taichi's aiming to get to Class A, Arata's already there. And nothing emphasizes how far Taichi has to go when Arata says, and not maliciously, to him: "Seems l had a little misunderstanding. I thought you'd be in the Class A Tournament today."
That…that's going to sting in the morning, afternoon, and evening.
Chihayafuru volume 7 covers the rest of Episode 20, 21, and maybe half of 22 of the anime. It bounces around a couple different places: First Taichi and Arata meeting up at the qualifiers, then Chihaya, who ditched studying, arrives. She intended to support Taichi, but suddenly finds out Arata's there as well, which means some drama, though not in the way you'd think. We end up seeing how Chihaya improves (or hurts) her game. Then we get to see the three compete in various matches, and against people of various skills — one of which is the former Queen. We even get to meet the current Master of karuta, so this volume is definitely packed.
One of the big themes I think Chihayafuru volume 7 emphasizes is reaching the pinnacle of your game. Whatever your profession is, you want to try and reach the top. Settling for second isn't what you want. We know Chihaya wants to become Queen, but for others, they want to eventually become a Master. Two characters that we meet, however, suddenly lose their drive to be the best, which is the opposite of Arata and Chihaya. The first is Murao, Arata's karuta partner. It's not like he lacks talent, but he knows he can't beat the current Master. He believes no one else can too. The second is Yumi, who was the former Queen, until she lost to Shinobu.
That's who Chihaya ends up facing, but she faces others that not only test her game, but also her drive of being the best. How can she be fast and slow at the same time? How can she take the cards like Arata and Shinobu? These are all things she has to figure out, but Taichi's trying to figure it out too. He lost becoming a Class A player by one card to Nishida, and knowing that the gap between him and Arata is growing bigger, the pressure to be good enough to challenge Arata weighs on his mind.
This volume also highlights the other characters, and definitely still continues its jokes. It even continues to maintain its emotions with how its drawn — funny in areas, yet a bit of solace that things have concluded well. Chihayafuru continues to be a fantastic read, and there's still a ways to go in Chihaya and Mizusawa Karuta Club's journey.