This volume of Chihayafuru brings in someone Chihaya's not ready to deal with, along with highlighting Taichi and the team's growth as players.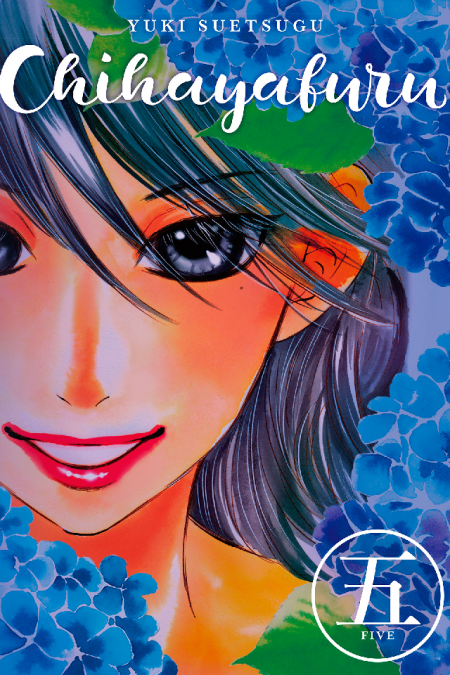 Title: Chihayafuru
Genre: Sports, Drama, Romance
Publisher: Kodansha (JP), Kodansha Comics (US)
Creator: Yuki Suetsugu
Serialized in: Be Love
Translation: Ko Ransom
Release Date: Oct 10, 2017
Chihayafuru volume 5 is the end of episode 13, then goes to 14, 15, and 17 of the anime. (Episode 16 was a recap.) If you remember what happened then, you'll now have it in comic form, and it reads very well. From the conclusion of the team's karuta tournament to them now taking part into the individual tournament, to what they've learned from it and how they can be better for future tournaments, this volume of Chihayafuru is all about them getting better as karuta players.
Chihaya, however, has a challenge that she's gonna think about for a while — beating the Queen.
Yep, remember the girl that was shown in volume 4? Yep, this girl? She's Shinobu Watamiya. 16 years old and one of the most dominant karuta players around, she's the current queen. And after recovering from her illness and beating an opponent in the individual tournament, Chihaya's second match is against Shinobu. It's not close. From her first match (which was against a Class A player) to facing Chihaya, Shinobu's strong in every aspect of the game. And it's not necessarily a case of speed or sense, which she has in spades. She showcases the technical differences between Chihaya and her in their match, and how far Chihaya has to go to be #1 in karuta.
The only saving grace for Chihaya, who at one point succumbed to how good Shinobu is, was that she didn't quit. And while the loss stung for her, she's going to keep trying to get better somehow. But she needs help in figuring that out, even if she does play more matches.
Another arc focuses on Taichi, and him trying to get as good as Arata is, especially now since Arata's aiming to play the game again. Chihayafuru volume 5 devotes a bit of time into Taichi's idiosyncrasies in his final match of the tournament, and how he wants to reach Class A in order to compete against Arata. The comments by Harada way back in volume 2 still continue to push him, though it probably pushes him in a way that's too unusual. (i.e, I feel sorry for Taichi's former girlfriend!)
The art in Chihayafuru continues to remain strong. I know, you might expect a slip up every now and then, but then you get a panel where Shinobu looks absolutely terrifying as she can't believe Chihaya's succeeding even a little bit. You then might get a panel where she looks cute after being complemented by Chihaya on her Snowmaru shirt. There's not much that's slipshod or without much purpose. It's really great to look at, and only helps the story take shape.
All in all, this volume gets back on track, not that it was really off it by much. It brings in a brand new hurdle for Chihaya to overcome, the growth of the karuta club, and some of its silly jokes. Now we'll have to look forward to seeing just where Chihayafuru will go from here.