Here's a list of where all the anime are streaming legally this season...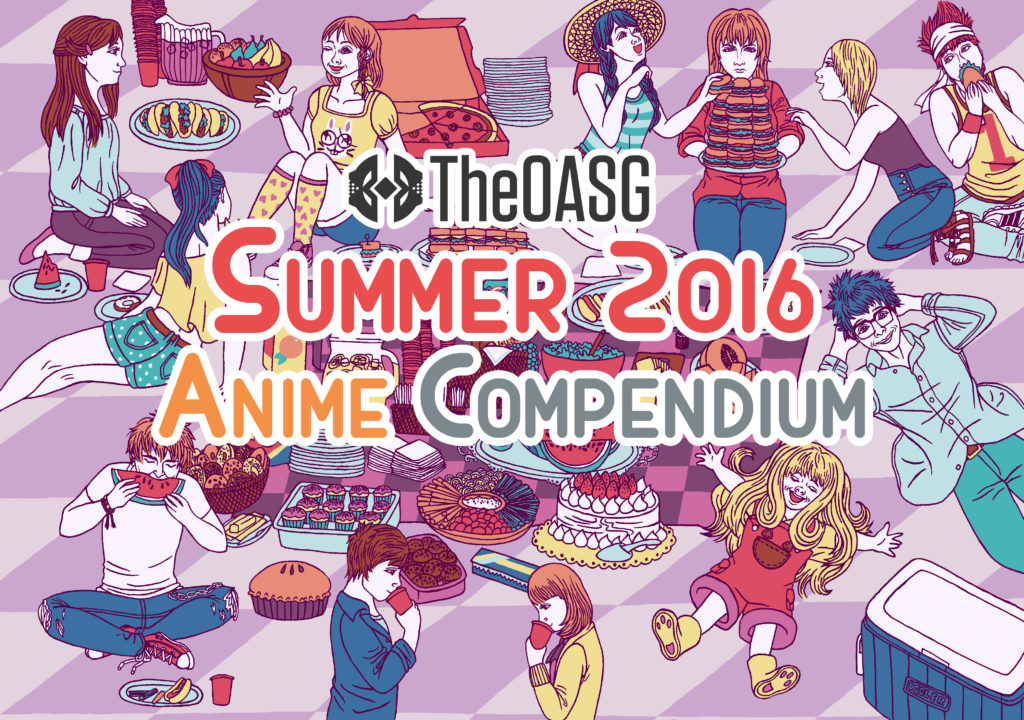 Hey, if you're not sure where everything's streaming and what region it's available in, come down and check out this guide. As it's still in progress, expect final updates to be made towards the middle of July, when everything's streamed.
Monday
Title: Sweetness & Lightning
Streaming Link: http://www.crunchyroll.com/sweetness-lightning
Time: 1:35PM EST/10:35AM PST
Regions: Worldwide except Asia
Kohei is a single father and high school teacher who lives with his only daughter. A chance encounter brings him together with Kotori, one of his students. The three of them start to meet together to make meals. None of them know how to cook, but they all love delicious food! "sweetness & lightning" is a heartwarming and fun experience that you're sure to love!
Tuesday
Title: The High School Life of a Fundashi
Streaming Link: http://www.crunchyroll.com/the-highschool-life-of-a-fudanshi
Time: 11AM EST/8AM PST
Regions: Worldwide except Asia
Sakaguchi is a regular high school boy, just like any other. He turns out to have a deep love for Boys' Love. He could live on Boys' Love alone! Fudanshi Koukou Seikatsu is a hilarious slice-of-life comedy about Fudanshi Sakaguchi and his jolly gang.
Wednesday
Title: Tsukiuta the Animation
Streaming Link: http://www.funimation.com/shows/tsukiuta-the-animation
Time: 11AM EST/8AM PST
Regions: North America, Ireland, UK
Six Gravity and Procellarum are two rival male idol groups who happen to live in the same dorm. Six Gravity is made up of young men who represent the months of December to May, while Procellarum's members represent June to November. Follow the daily lives of these twelve young men as they deal with the stresses of idol-hood, school, and living together. With music by famous Vocaloid producers!
Friday
Title: Amanchu!
Streaming Link: http://www.crunchyroll.com/amanchu
Time: 11:30AM EST/8:30AM PST
Regions: United States (and its territories), Canada, Latin America (Central and South America including Caribbean), United Kingdom, Ireland, Australia, New Zealand, Scandinavia, Netherlands.
It is spring, the season of great changes. Hikari Kohinata is an overwhelmingly cheerful and outgoing 15-year-old girl who has spent all her life in a small and beautiful seaside town on the Izu peninsula. On the first day of high school, she meets Futaba Oki, a slightly introverted girl who has just moved from Tokyo. Before she knows it, Futaba gets dragged along into Hikari's passion for scuba diving. And from there, Futaba gradually starts to come out of her shell, and learns how to take challenges and dive into the ocean of life.
Saturday
Title: Qualidea Code
Streaming Link: http://www.crunchyroll.com/qualidea-code
Time: 12:30PM EST/9:30AM PST
Regions: North America, Central America, South America, United Kingdom, Ireland, Australia, and New Zealand.
This is a world where humanity is always at war with the Unknown.

The kids who were evacuated to a cold sleep facility during the initial invasion decades ago wake up from their slumber to find that they'd manifested superpowers called the "World".

To protect Japan from the Unknowns appearing from the Tokyo Bay, these kids would start their own battles at the defensive strongholds of Tokyo, Kanagawa, and Chiba.
Sunday
Title: Active Raid 2
Streaming Link: http://www.crunchyroll.com/active-raid
Time: 1PM EST/10AM PST
Regions: Worldwide except Asia
The nation's capital, Tokyo, where the Space Elevator Project is proceeding at full tilt, in preparation for the summit.

Established to fight crime based around Willwear, enhanced armor, is the Special Public Security Fifth Division Third Mobile Assault Eighth Unit—Unit 8 in short.

Having saved Japan from Logos' terrorism, Unit 8 was now become really popular around the country. However, crimes misusing Willwear showed no signs of slowing down. In fact, they kept escalating.

Kuroki and the rest of Unit 8 now have new members on their side, and continue to fight evil crimes with their brains, bravery, and the gift of gab—now with the help of civilian police.

Permission granted! Move out!