Justin, Helen, and TheOASG's graphic designer Alcina devote the entire podcast to all of the winter anime. By the end, everyone just wants to go home...despite already being home.
Podcast: Play in new window | Download
Subscribe: Apple Podcasts | Android | Email | RSS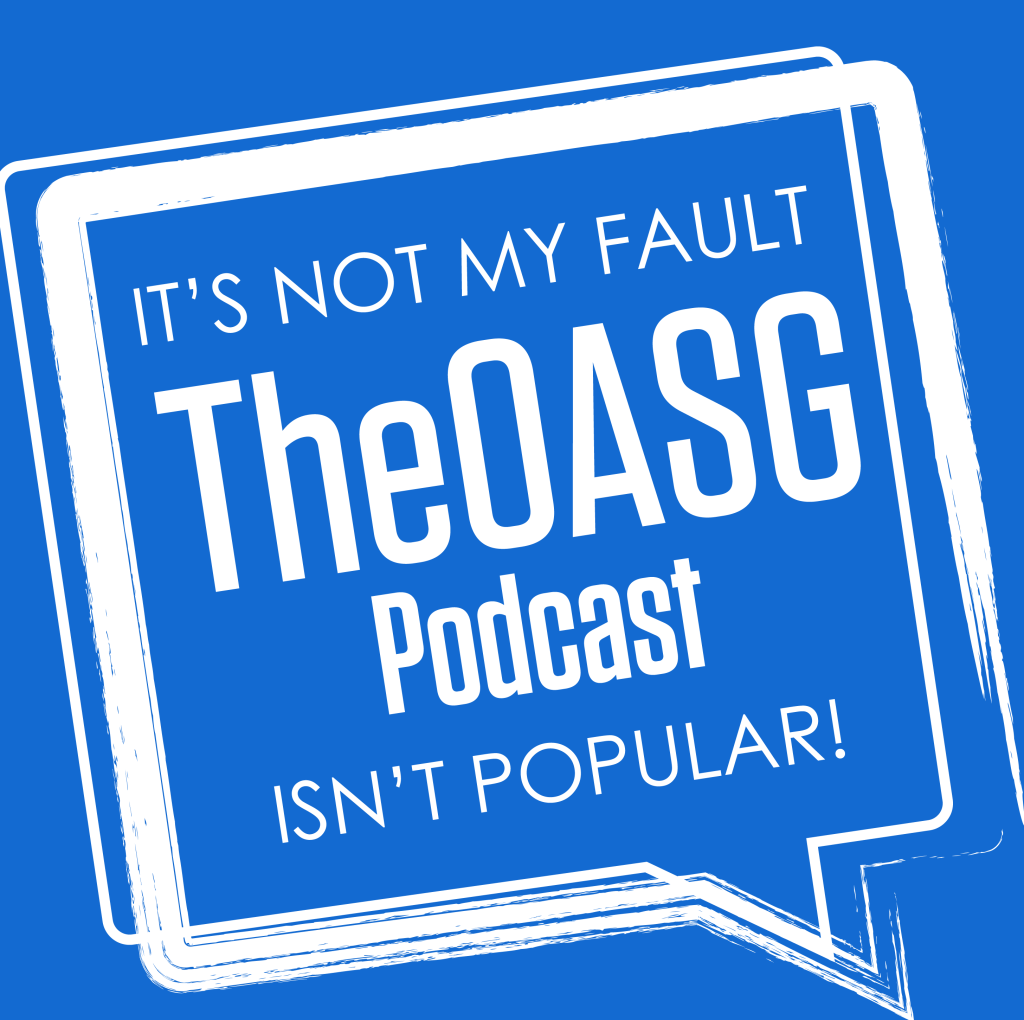 In a special edition of TheOASG Podcast, we exclusively talk about the winter anime 2018 season.
That's right. Over an hour of talk about every anime that's aired this winter…well, almost everything.
While Justin tries desperately to showcase that he watched every anime this season, Helen calls out Darling in the FranXX and just about anyone who's watching Death March, and special guest Alcina fangirls over Sanrio Boys and an anime involving cats. Helen and Alcina also talk about the one anime Justin isn't watching in Cardcaptor Sakura: Clear Card. Justin then recounts the horror of watching Hoshin Engi and Basilisk at multiple points throughout the podcast.
All in all, just about every anime is discussed at some point. Except a few:
Violet Evergarden (streaming on Netflix at a few places, just not in America yet), Seven Deadly Sins S2, The Disastrous Life of Saiki K S2 (Netflix apparently has this???), Fate/Extra: Last Encore, The Seven Heavenly Virtues (these two hadn't aired yet…and neither of us were interested in it regardless).
…And one title Justin watched that he forgot to mention. He still is irrationally angry about it.
Show Notes
6:20: Basilisk: The Ouka Ninja Scrolls
8:50: We basically start with Darling in the FranXX
14:20: CardCaptor Sakura discussion
17:15: Hakyu Hoshin Engi
19:25: Death March of The Parallel World Rhapsody (Helen's review of the LN and manga).
24:20: A Place Further Than the Universe
26:05: Laid-Back Camp
28:50: Slow Start
30:35: Mitsuboshi Colors
32:20: Hakumei to Mikochi
33:41: Teasing Master Takagi-San (a.k.a Karakai Jozu no Takagi-San)
35:50: Record of the Grancrest War
41:30: Sanrio Boys
45:10: Dame Prince Anime Caravan
46:23: Beatless
49:40: Märchen Mädchen
52:16: Mitchiri Neko
53:34: Working Buddies
54:45: Takunomi
56:03: Idolish7
1:01:16: Kokkoku
1:05:08: Hakata Tonkotsu Ramens
1:08:46: Devilman Crybaby
1:11:05: Helen makes the comment of the century with Devilman Crybaby that's nstl (Not Safe To Listen)
1:11:49: Citrus
1:11:07: Ms. Koizumi Loves Ramen Noodles
1:12:28: The Ryou's Work is Never Done
1:13:13: Katana Maidens
1:14:15: School Babysitters
1:15:58: Killing Bites
1:17:58: After the Rain
1:20:26: How to keep a Mummy
1:21:10: Pop Team Epic
1:27:00: The key moment where Justin knew that he'd do this.
1:27:15: Gintama
Feel free to leave us your thoughts on this episode, or what you want us to talk about in the comments section below, or email us directly at contact at theoasg dot com.
Thanks for listening, and we'll be back in a few weeks!