Justin and Helen talk about your name getting a live action film, and yes it is real and boy we still can't believe it is real. Also they cover the summer anime season.
Podcast: Play in new window | Download
Subscribe: Apple Podcasts | Android | Email | RSS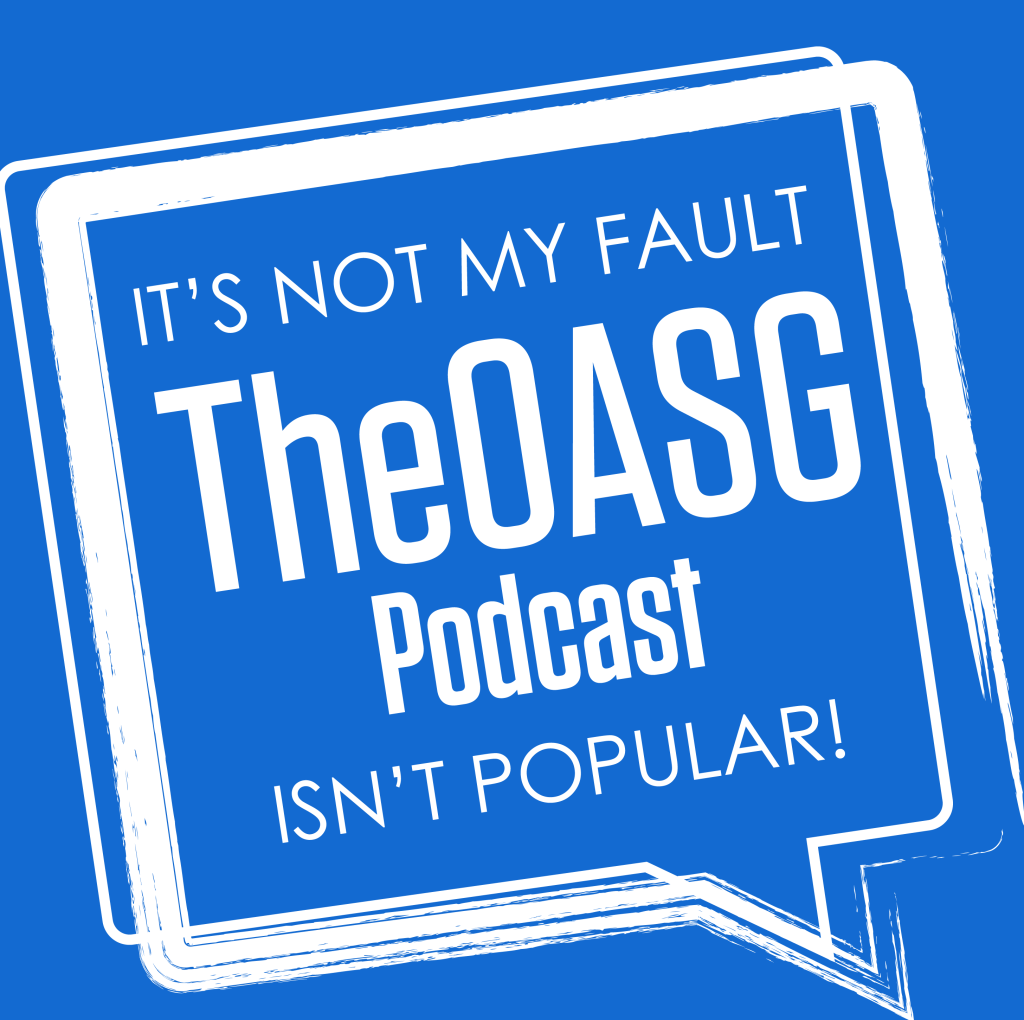 Welcome to Episode 37 of It's Not My Fault TheOASG Podcast is Not Popular! Justin and Helen get together to not just talk anime and manga, but also apparently how bad you have to be in Fire Emblem. Well, topics in this episode do involve anime, including a big one involving J.J. Abrams directing a live-action version of Makoto Shinkai's your name.
J.J. Abrams is directing a live-action version of Makoto Shinkai's your name. Writing it twice so you know it's real.
Also discussed is what Justin and Helen watched for the summer anime season, and they express what they liked and did not like. Other topics include the premiere of ID-0 on Netflix today (which was Justin's only point of comparison to Neo Yokio — that it aired the same day this podcast goes up), new SAO, Index, and Overlord, a 13-year old getting a manga published, and Yamakan just being Yamakan.
NOTE: Unfortunately, there were some audio issues with the podcast that could not be fixed. Apologies for that.
Show Notes
1:50: Helen talks about her struggles with Fire Emblem: Path of Radiance, and Justin provides zero helpful advice.
5:30: Justin explains work, and after explaining work, describes the reading he's doing thanks to having a great library. Highlights include UQ Holder, Sweetness and Lightning, and Twin Star Exorcists.
9:00: Netflix released ID-0 today.
11:00: As expected, new Sword Art Online anime is coming. Kinda unexpectedly since Season 2 aired in 2011, Index is getting a Season 3. Overlord also is getting a second season, and that leads to Justin being reminded by Helen on what actually happens in the work.
12:22: Viz announced at Anime Weekend Atlanta that they licensed Sleeping Princess in the Demon Castle. Only thing of note is that Viz remembers that they can bring over Weekly Shonen Sunday titles (though we'll see how they'll be released!)
14:10: One of the crazier anime industry stories involves Kemono Friends. That's getting a Season 2, but the director has been fired. That's just the start of the craziness.
19:21: What's a Verizon go90? Well, we try to explain it since Aniplex is exclusively streaming the Anohana and God Eater dubs on the service.
23:06: Both podcast hosts express their desire to read the Chihayafuru spinoff manga, which was just announced in Japan. This not only leads to us also wishing for a season 3, this also somehow brings up Justin's dislike of the One Punch Man anime somehow (??!)
26:30: While it still might be terrible, Taika Waititi directing the Akira live-action film might be a good thing. So some optimism. Small optimism though. Justin's disk drive turning on while talking about it is some sort of omen though.
29:20: Finally. Your name is being adapted into an live action film by J.J. Abrams. Yes, it is totally true.
35:50: And also finally, we cover the summer season. Anime we talk about in this part of the podcast: My Hero Academia, Gamers, Princess Principal, Tsuredure Children, Sakura Quest, Made in Abyss, Aho Girl, Altair: Record of Battles, Restaurant to Another World, New Game!!
54:54: We end the podcast talking about the weirdest news of the weeks. One involves a really young girl creating a manga and getting it published. The other is just Yamakan being Yamakan.
Feel free to comment below to let us know what you think about either this episode, this summer season, any of the news we covered, etc. Also feel free to subscribe to us on Apple Podcasts or Android devices at the top of this post.