What has happened to the indie publisher? Here's a small update from its Editor-in-Chief, Robert McGuire.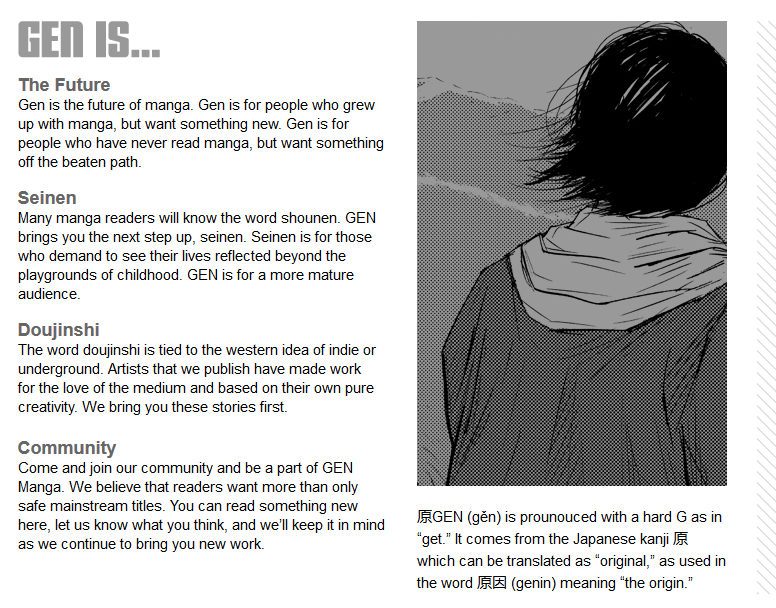 At one point last year I checked out the Gen Manga website, as I had not heard from them in a while and wondered what they were up to. Aside from Eden, which is scheduled to come out in July, the publisher's been pretty quiet.
This makes you wonder…as it was a company that published indie titles, or titles made by artists in Japan that couldn't get their works published in magazines there for one reason or another, what happened to them to go silent?
I shot an email to see what's going on. Is the publisher going to stay around? What about their current books? Well, here's the statement from the company's Editor-in-Chief, Robert McGuire:
"GEN Manga is still alive and well. All of our backlist titles are still available though bookstores and comic bookstores alike. We hope to bring some out new titles soon. However, as of now, we don't have any immediate plans for new releases. We very much appreciate all our reader support. It is our hope that we can recharge the batteries in our labor of love and bring some more indie manga out soon."
So, this definitely doesn't seem like it's exciting news, and looks likely that this may be it. We'll have to see though.