A spin-off on Is It Wrong to Try to Pick Up Girls in a Dungeon?, A.K.A DanMachi, Sword Oratoria's streaming exclusively on Anime Strike April 14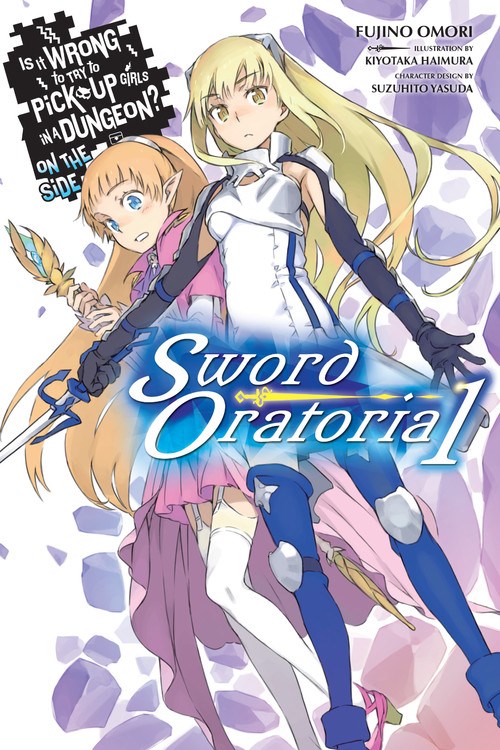 Sentai Filmworks announced today that they have acquired the spin-off to Is It Wrong to Try to Pick Up Girls in a Dungeon? (DanMachi), On The Side: Sword Oratoria. Directed by Youhei Suzuki and animated by J.C Staff, the spinoff explores Ais Wallenstein's past, as the Loki Familia encounter an irregularity that not only threatens their party, but their entire world.
"Based on the source material for Sword Oratoria," said Carolyn Medrano (Sentai's official contact person) when asked about what to expect, "as fans, we're expecting the show to shine some light on Ais's otherwise mysterious backstory. We hope that the spin-off will feature some of our favorites from the original series (Hestia-sama!). Time will only tell what adventures we can expect from the Loki Familia considering how awesome they are in battle."
And for those who might not have watched the original is encouraged to check it out before watching this one. "From the previews and source material," said Carolyn, "we expect Sword Oratoria to be filled with epic fights in a dungeon. As a high fantasy action-adventure series, we feel that fans who already like this genre will find that the animation, characters, and comedy will allow them to enjoy the show without watching the original."
Streaming exclusively in the US on Amazon's Anime Strike service April 14, Sentai could not comment on the reasons Sword Oratoria is streaming on the service or if other titles will ("We will announce a title's availability to Anime Strike or other such streaming service on a title-by-title basis" is the most they could share), but it will be released for home video at a later date.
You can watch Is It Wrong to Try to Pick Up Girls in a Dungeon? on Crunchyroll, Hulu and Anime Strike, and you can read the source material and manga version (and the Sword Oratoria spin-off) from Yen Press.