Krystallina takes a look at one of the best known retailers in the biz.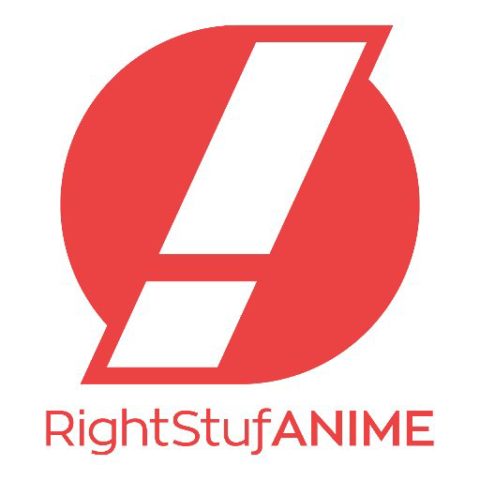 Every now and then, I forget that people don't shop like me. It's why I always do a double-take whenever I hear or read about someone who has never ordered from Right Stuf Anime before.
Quite frankly, if you have never bought anything from them before, you're missing out.
About Right Stuf Anime
It's no surprise Right Stuf Anime (also called Right Stuf) is often synonymous with anime/manga shopping. Right Stuf is "the largest online anime specialty retailer in the United States and Canada, offering more than 24,000 unique products from across the North American anime industry." Its roots began in 1987, and the company is both known for selling products as well as licensing new titles. As their "About Right Stuf Anime" page explains:
"Right Stuf's unique position as a publisher, distributor and retailer gives it a distinct advantage in the anime marketplace, as it operates in both the business-to-business and business-to-consumer sectors."
So while consumers may know Right Stuf from their website, they also team up with other companies or projects such as being the distributor for the Skip Beat! Kickstarter.
Merchandise
Right Stuf offer a wide amount of merchandise, from the typical anime and manga titles to figures, shirts, wallets, and much more. And unlike Amazon, you never have to worry about bootleg merchandise. Right Stuf also tends to do limited time preorders on imported items, and they are starting to do more exclusive items with purchase of select items. The upcoming One-Punch Man Blu-ray, for instance, will include a pin that's only available through Right Stuf.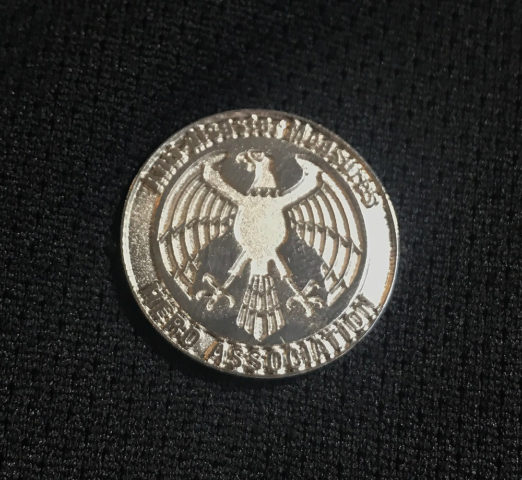 Right Stuf also has preorders for up to about six months in advance. Amazon (and some other places) tend to get solicitations even further in advance, so you may have to keep checking if you want to preorder something or to take advantage of a particular discount. For example, I ordered Dragon Half 1 from Target during their buy two, get one free sale. It's not even available yet on Right Stuf because it's not due out until December.
They also tend to only get a limited amount of figures and other items, so you will need to order right away if you want to be sure you actually get one. They also don't tend to stock (or stock for very long) premium merchandise like the Proplica line.
Pricing
Almost all books are 25% off every day, and DVDs/Blu-rays are 10 to about 30% off. Other merchandise often does not have a discount unless there is a sale going on.
But when Right Stuf has sales, they have sales.
First is their studio sales where all titles from a company are marked down (usually 33% for manga, 40% for anime). Most of these require a coupon code now. It's disappointing that they stopped discounting them automatically since you could often "double dip" on the last day of a studio sale with the start of the next one. Now, however, you generally have to choose one or the other since it's limit one coupon per order. Each company gets a sale about two times a year, usually around six months apart.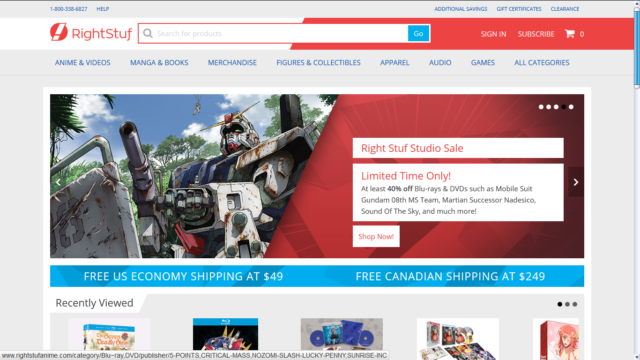 Then they have limited time discounts (weekly, weekend, one-day only) often centered around a title or theme. They also have other sales like additional 10% off all in-stock merchandise, 5% off your entire order, or anime under $20 sales.
However, perhaps everyone's favorite sale is their holiday sale. The format changes slightly from year to year, but generally select anime, manga, and collectibles are often 50 to 60% off, and some items may be closer to 90% off. Some items may be old leftovers from defunct companies, but plenty of new releases (and sometimes preorders!) are included. You do often have to monitor quantities, as the best deals will sell out fast.
Shipping
For the U.S., shipping is free on $49+ ($250+ to Canada). This is an automatic discount, so you aren't forced to choose between a coupon and free shipping.
While this threshold is higher than stores like Amazon and Barnes & Noble, you can combine preorders and in-stock items in one order, and items are shipped out on a regular basis. For other places, items are not sent out until all products are available, so you could wait months for all your items. Right Stuf will randomly send out packages as items become available based on how many items are available, how many orders are open, and when the last time you got a shipment. You can request a partial shipment at a cost.
Most media items are sent out via Media Mail for free shipping, so it can take a week or two for shipments to arrive. However, Right Stuf tends to get products hot off the press, and you will often get titles before their official street date. At other places, you are generally lucky to get movies and books on release day.
If you do need items faster, they do offer faster shipping options. Orders under $49 start at $3.99 for shipping.
Packaging is almost always excellent. Books and movies are often wrapped up so well with lots of thick wrapping paper.
Returns and Customer Service
If you need to contact Right Stuf, you can either call them, fill out a form, or open a case. Opening a case works like a mini-forum where you and an agent chat back and forth whenever you get a chance. I generally like using chat over phone, so at least there's a non-phone and non-email option, as e-mails often get missed.
Since there is no self-cancellation option, you will need to contact customer service if you want to cancel an item. On one hand, I can understand why, as otherwise people might cancel and try to get free shipping on orders under $49. On the other hand, I wish the system could be set up and automatically figure out that an order has dropped below the threshold and add in the shipping. Sometimes I preorder items and later decide I don't want to continue with a series for one reason or another, and I hate having to keep contacting them.
If you do receive a damaged item, it has been my experience that Right Stuf will either offer a partial refund or request you send back the item. Whether you want to return an item either because of damage or because of buyer's remorse, you have to pay shipping. So if it's a single manga, it probably isn't worth it to send it back. Just take the partial refund, as otherwise you could end up paying $3 to get a $6 refund.
Got Anime?
Right Stuf has their own membership program, but unlike most other stores, it doesn't involve free shipping. The biggest benefit is that Got Anime? gives you an additional 10% off most non-clearance or limited quantity merchandise. This 10% off applies to most items in a studio sale, and so the prices are often the lowest you can find anywhere. Even if individual titles may be cheaper at other places, you won't get the sheer range of options that Right Stuf gives you at these price points.
In addition, Got Anime? gives you additional benefits like priority processing, exclusive offers, and 60 day return window. A lot of these are newer perks to coincide with the program's cost rising from $12 to $18.
If you mostly order from Right Stuf during their holiday sales and deep discount promotions like $5/$7.50/$10 anime sales, then Got Anime? is probably not worth it. You also should still compare prices before you decide to jump in. The first Blu-ray of The Seven Deadly Sins is $47.44 on Right Stuf, but $43.79 at Amazon. That means even if you got the extra 10% off with Got Anime?, you would only be saving about $1, and you would still need to order something else to get free shipping, unlike Amazon. Obviously, though, if you buy a lot, those $1 or $2 savings will add up.
Final Thoughts
Right Stuf is popular among the otaku community for a reason. Their prices are often excellent, and the service is very good.
Personally, though, I have been on an ordering slide because I haven't renewed my Got Anime? membership. Everyone knows I am primarily a manga fan, and I have been getting some deals as good or even better from other places. When I do order from Right Stuf, it tends to be items that the Got Anime? discount won't apply. Even if I were to save more than $18, would I really be coming out ahead if I need to get to $49 for free shipping when I have free shipping benefits elsewhere? It may be technically only $.50 more a month, I really don't care about priority processing, and I personally don't need extra discounts on figures.
That being said, you should definitely be checking out Right Stuf just about every day starting in November, and keep an eye for some excellent deals throughout the year. You can't beat a lot of the deals. Anime box sets as low as $5? What a steal! No wonder why you can go broke at Right Stuf easily.
So, are you a Right Stuf shopper? Are you a Got Anime? member? Is Right Stuf your main store for your anime and manga purchases, or do you primarily shop elsewhere?