Looks like 2016's the year of the LNs. Here's Krystallina's thoughts on the new service that's just been announced.
"I predict that 'light novels' will become more popular in the future. … I think publishers here in the U.S. will begin to publish more of these titles as more readers become aware."
This was Viz Media founder Seiji Horibuchi's answer to a question about the manga industry in 2016… from back in 2011. Well, a few years later, Yen Press launched their Yen On light novel imprint and regularly publishes several volumes a month. The other major manga publishers release a few volumes a year. More significantly, 2016 has seen the arrival of two new companies focused on light novels: Cross Infinite World and now J-Novel Club.
Good call, Mr. Horibuchi.
J-Novel Club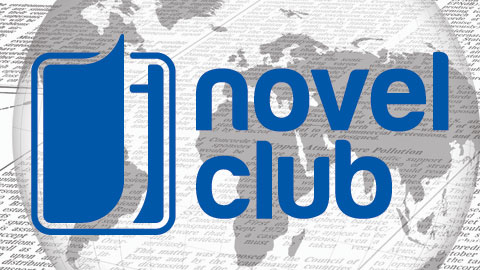 J-Novel Club is a subscription service in the veins of Crunchyroll. Available worldwide, for $4.95 a month or $54 a year (in USD), subscribers can read all the light novels available through their service. Fans can read the light novels at the J-Novel Club website or on the Android and iOS apps. New chapters (approximately 30 to 40 pages) are added every week, but they will become unavailable once chapters are collected into e-books.
There is also a Premium membership. This level costs $10.95 a month or $100 a year. It also includes a free e-book credit each month for one of J-Novel Club's releases. The forum will also have a Premium members-only section where they can interact with translators and editors.
J-Novel Club was started by Sam Pinansky, the founder of now-defunct Anime Sols. They aim to grow the light novel market and to not "just publish the big hit light novels that get anime adaptations, but also newer titles or books from small publishers and web novels… as long as it's a blast to read, we'll bring it to you!" They currently have no plans to release their books physically, but they are open to either crowdfunding or sublicensing the rights. E-books will be available through Amazon, Nook, Kobo, and iBooks.
Current Lineup
J-Novel Club is launching with four series. (Note: The first name is the author, second is the illustrator.)
Brave Chronicle: The Ruinmaker by Kenya Atsui and Saori Toyota
Kokuya and Yukihime both attend Star Gate Academy, the elite training facility for star sorcerers. But while Yukihime is the strongest in the world, Kokuya is the lowest rank. When their land is invaded, the two enter the battlefield.
My Big Sister Lives in a Fantasy World: The World's Strongest Little Brother by Tsuyoshi Fujitaka and An2A
Yuichi confesses to his big sister that he is suddenly able to see words above people's heads. The power of the "Soul Reader" is strange enough, but while most descriptions seem harmless ("Classmate" and "Bookworm"), Yuichi starts seeing phrases like "Zombie" and "Serial Killer"!
My Little Sister Can Read Kanji by Takashi Kajii and Halki Minamura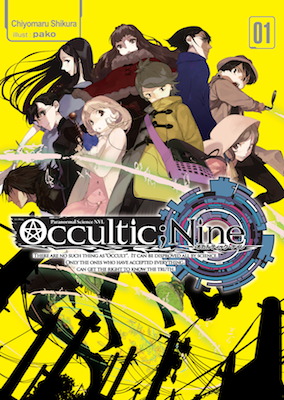 Japan, 2202. While books are all about moe characters like cute younger sisters, Gin's real-life little sister has no interest in modern literature. In fact, she can read old books with complex Japanese characters. When the two visit a famous author, modern literature may be revolutionized.
Occultic;Nine by Chiyomaru Shikura and pako
Yuta doesn't belive in ghosts or anything; he just wants to make a profit off of his occult-themed blog. When nine strangers are brought together, Yuta may have to change his worldview…
Initial Reactions
Idea:
An all-you-can-read light novel site? That sounds awesome!
J-Novel Club mentions there will be at least two or three weeks where all parts are available, with about 8 weeks from the beginning of a volume until the published version. A lot of people have busy lives and/or are slow readers, so if more light novels are licensed, I wonder if readers will find themselves overwhelmed. I guess there's the Premium membership level, but still… The lack of a backlog also kind of discourages new members until a new series starts so that readers can read it from the beginning. I guess we'll see.
The Lineup:
The titles all seem like ones that will be popular: fantasy, supernatural, sisters, and even a story by the author of Steins;Gate. I'm sure many people in particular are excited about Occultic;Nine.
Obviously, it's still early, but I hope to see a few more titles added. Thirty to forty pages times four times four is a very large chunk of reading, but if someone isn't interested in one or two titles, that can take away half of the offerings. I like the fact they say they just don't want to go for the AAA titles; there are a lot of hidden gems out there.
I also hope they manage to team up with some shoujo publishers. At the very least, I hope to see some female narrators and/or romance stories. Obviously, shounen and seinen series are more popular, but it would be nice to have some variety, something different from what's widely available. The founder mentions they are considering female-oriented titles.
The app:
I really didn't like the scrolling text. Most reader apps involve virtually flipping pages. Again, this is a goal for a future version of the app, and I can't wait. I admit to preferring my books in physical format, but it definitely seems more like a gigantic wall of text when you remove the idea that you're turning the page.
Pricing:
Having two pricing tiers is nice, as it gives readers an option. The regular plan of $5 a month is low enough for most people to afford. I think the Premium membership would have been a little bit better at $10 a month or around $9 to $9.50 a month for a yearly membership. I know this is like getting an e-book for about $6 (considering regular membership is $5), but I think it just sounds better. Or maybe have some more perks besides a special forum, especially in case physical versions are ever released.
Georestrictions:
None. It's worldwide. Take a lesson, other companies.
Final Thoughts
More titles in English are always welcome, especially for the international fans who don't live in the major markets. I wish them all the best. I am hoping for a few more series before I commit, although the price is reasonable.
Are you interested in J-Novel Club? Are you going to subscribe? Why or why not? What series interest you or that you hope they pick up? Did you think light novels would boom in 2016 like Mr. Horibuchi did?