This week, we're breaking down the pros and cons of major retail chains selling manga!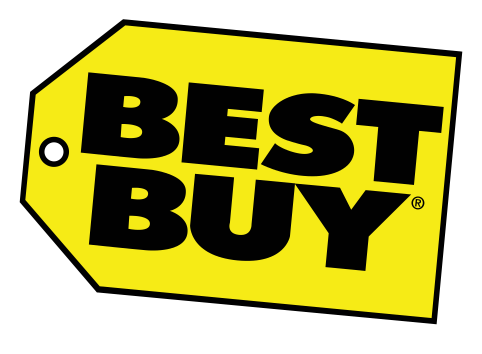 For the first time ever, Best Buy has begun selling select manga titles (Naruto, Assassination Classroom) by packaging them with anime. Meanwhile, Walmart has agreed to stock more Viz Media manga series like Tokyo Ghoul and One-Punch Man, and they are even testing out expanded graphic novel sections — with manga titles — at select stores.
So what does this mean, and is this news important? While these expanded manga sections are still in the early phases, manga fans should find the news encouraging.
Buying Manga
If you have been a manga fan for years, you might already have a system for picking up titles. You may order from the Internet, or perhaps you visit your nearest bookstore on a regular basis. If you're reading this, you obviously care enough about anime and manga to read articles on the Internet. So how can Walmart and Best Buy stocking manga help the manga industry and consumers? Are they necessary with the Internet and bookstores already selling manga?
You must remember that manga and anime were once limited to specialty stores. When I bought TOKYOPOP's version of Sailor Moon, I had to go to the children's section of the local bookstore and, before that, go to comic shops. New markets have helped expand manga's popularity and acceptance in the past, and perhaps the Best Buy and Walmart deals make another impact on the industry.
Benefits
Here are some of the ways these new deals can help publishers and consumers:
Exposure. While many people half-joke that brick-and-mortar stores are just Amazon's showroom, many people first discover a product by finding it in-store first. The Internet definitely has a large selection, but it isn't always as easy to find something new amidst the thousands of similar listings. A copy of a manga may be lost in a large bookstore but will probably stand out in a store that only has a few hundred books in stock. You can't get people to buy an item without them discovering it. More fans equals more sales; that's basic economics.
Impulse purchases. Sometimes people just want something now. Maybe you need some entertainment for this evening. A teenager got a bonus in his allowance. Or perhaps someone is too lazy to look on the Internet and compare. A product is much more tempting when it's right in front of you. There's also a sense of "buy it now or it'll be gone" when you see that a brick-and-mortar store only has a few copies in stock. The Internet usually has hundreds or even thousands of copies available, so you are more likely to want to wait. Plus if a store already has the item, some people will just find it easier to buy it at the store instead of waiting and dealing with shipping fees. Companies rely a lot in impulse purchases, and nine out of ten consumers buy things on impulse. Brick-and-mortar shoppers are also more likely to add an unplanned item to their cart versus online shoppers.
Convenience. Not everyone has a Barnes & Noble or similar retailer nearby. For me, Walmart is about a 20 minute trip; going to Barnes & Noble takes about twice as long. But it's not just about the convenience of going to the nearest store. Some people just don't have a credit card to shop at some Internet retailers. For younger fans, cash may be the only form of payment they have. Perhaps they were given a gift card for their birthday and need to spend it at a certain place. Having more options is almost always better for consumers.
Competition. The more places that carry a product, the more the companies will try to convince shoppers to come and buy from their store by offering better deals or perks. For those concerned about pricing, Walmart usually has books 10-25% off, but some bestsellers can near 40% off MSRP. In addition, Walmart and Best Buy will pricematch Amazon, and Walmart will pricematch Barnes & Noble online. This means you can get Internet pricing right at your local store. In addition, if manga sales are good, perhaps other big-box stores like Target will also target manga buyers.
Returns. Walmart offers a 90 day return policy; this is much more consumer-friendly than Barnes & Noble's 14 day return policy. If you are buying or receiving a gift, you have much more time to drop by Walmart than Barnes & Noble. If you change your mind on an Internet purchase, you may have to pay return shipping. Buying at a physical store generally means you can swing by any location and return the item.
Cross-marketing. If a manga series does well, perhaps Walmart will start carrying more anime titles or Best Buy will add anime merchandise like what F.Y.E. and Hot Topic sell. Best Buy has already agreed to package anime and manga together. Perhaps more retailer-exclusive limited editions will be made?
The Downsides
Right now, both Best Buy and Walmart's new deals are still in the experimental phase. If consumers stick with their current shopping habits or the companies fail to attract new fans, then I'm sure the manga sections will once again shrink. This will make these two stores (and others) reconsider adding more anime and manga to their shelves. The economy is still very vulnerable, and no company wants to throw good money after bad. There are plenty of options available on the Internet, and it will be very difficult for either chain to sell even all volumes of a single series.
Bookstores in particular have been struggling. In 2014, bookstore sales were at their lowest in two decades, but bookstores are also showing signs of growth. Barnes & Noble recently expanded their manga section, and the chain surely doesn't want more competition. If Walmart decides to launch their expanded graphic novel sections nationwide, I'm sure the bookstore will feel the pressure. I'm sure most of us would hate for Barnes & Noble cut back on their manga selection or even be forced to shut some stores. Other online-only retailers may also feel the crunch, especially since Walmart has been rumored to have put even more pressure on their suppliers to lower prices recently.
However, I highly doubt these moves will be as revolutionary as when manga was stocked at bookstores. Publishers will likely gain a boost, but manga tends to go on for several volumes. Manga fans will probably have to go elsewhere to fill in the holes in their shelves. But more manga at mainstream retailers will likely give publishers a boost and make buying some major series easier for fans.
Final Thoughts
Sales of graphic novels and manga have been rising the past few years. If stores like Walmart and Best Buy are becoming interested in selling manga, there's only one reason why: they think they can turn a profit. And just the fact that the stores think they can make a profit selling manga is good news for fans. More sales equals more money for the publishers to release more titles, plus the stores will want to stock more titles. Of course, there's no perfect win-win situation for everyone, but manga publishers will appreciate the exposure while consumers will have added options.
If you would like to see Best Buy or Walmart continue to add manga, consider making your next manga purchase at one of these stores.