Verizon's go90 is streaming anime. This leads Krystallina to check out if it's worth the time to use it in this week's Please Save My Money.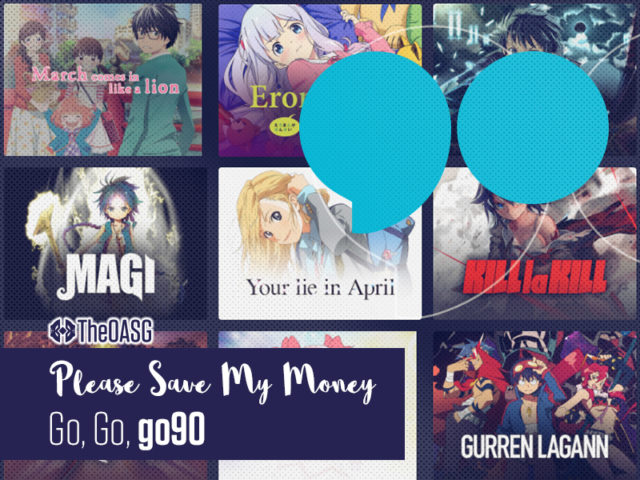 As I've mentioned before, it's easy to get stuck in a routine. If you have a little time and decide to watch a little anime on your smart TV, phone, or computer, you may be tempted to go to Crunchyroll, FUNimation, or Netflix. And even as new startups like HIDIVE try to break into the market, others are also growing to try to capture some of those illustrious ad dollars.
Case in point: go90 recently became the only place to stream the English dubs of anohana: The Flower We Saw That Day and God Eater anime.
About go90
go90 is a video streaming site owned by Verizon. Available on the web and with Android/iOS apps, the platform is celebrating its second birthday this month. go90 has a range of content, including news, documentaries, reality shows, sketch shows, kids' animated series, and, of course, anime. Other benefits it touts include sharing video, commenting, and pushing videos to Chromecast or AirPlay Mirroring. Verizon customers can watch videos on go90 without it counting toward their data caps.
Lots of Aniplex shows are available including:
Fullmetal Alchemist Brotherhood
Puella Magi Madoka Magica
Durarara!!
Erased
A few others like Ramen Fighter Miki are also on the site. Some are dub-only, and others are sub-only.
go90's original launch was met with lack of enthusiasm, and Verizon has spent (and is continuing to spend) a lot of money to capture the Millennial market. With the service getting some exclusives, are they starting to invest more in the anime market?
Probably, but I think it's less of go90 looking for more anime as Aniplex of America is looking for a long-term partner. With FUNimation being bought by Sony, Amazon and Sentai splitting streaming-home video rights, and Netflix's wide catalog, is Aniplex looking for a new, exclusive home instead of places like Crunchyroll and Netflix?
Well, if so, will anime fans find go90 to be a user-friendly service?
My Mini-Review
First thing's first: there is no anime category or anime tag. Even if you use the search term "anime", you get results like Animal Agent, Rooster Tooth Animated Adventures, and Cranky Carl's Viral Animal Show. Oh, but don't worry, you do get some anime results… involving fidget spinners and various lists of top 10 anime.
Instead, you need to browse the Geek category to find anime series. Bizarrely, while the shows will show up in the sidebar if you type their name, if you hit the enter key afterward, the series won't be found in the search results. You have to actually select it by clicking on the title in the sidebar. A lot of people like me automatically press enter. That's just bad design.
As for the player itself, I tested a couple of different episodes. First, here is a screencap from Crunchyroll for Puella Magi Madoka Magica: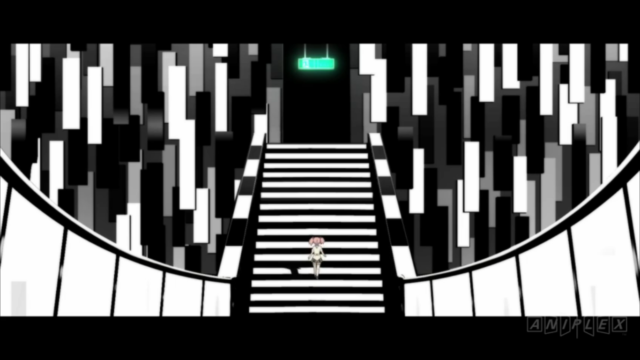 Now here's go90's version: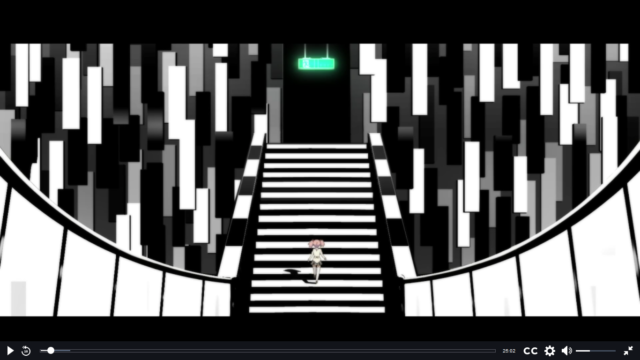 As you can see, the video fills the screen better in the latter, and there is no Aniplex watermark. To keep it even, I was viewing both as a guest. Commercials were very infrequent on go90, so that is definitely a huge plus.
On some videos, the site seemed to be counting down to the next ad. When I started watching Ramen Fighter Miki, the countdown started at about 1,500 seconds. That would be 25 minutes, but the first episode is only 24 minutes long! So I guess I could watch the whole episode commercial-free?
Now, for Erased. Like Ramen Fighter Miki, this is a series with Japanese audio. Now, this might be hard to see, but take a look at this picture.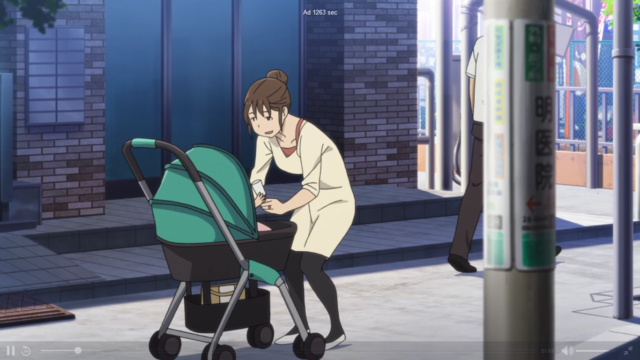 What's the issue? No, it's not the ad countdown at the top of the screen.
There are no subtitles! And in the menu (which, unfortunately, was fading out at the moment I took a screenshot), there is no way to turn them on! I ended up closing that tab and having to start all over it to get a closed captioning (subtitles) option. Not exactly confidence-boosting that on my first time browsing the site, I've encountered a glitch. The video quality appeared very good though, but I am not a fan of the letters-on-black-background (aka closed captioning) for the dialogue.
All in all, go90's biggest appeal is the low amount of advertisements even without signing up. This is especially amazing since Aniplex of America DVDs and Blu-rays tend to be the most expensive of the U.S. publishers. So for those who can't or don't want to dish out the $150 for anohana to finally hear the English dub, go90 is amazing. The lack of dual audio and the less-than-stellar platform, however, means the service still has a ways to go if Verizon wants to challenge some of their rivals' preferred video services.
Have you used go90? What did you think? Whether you've used them before or not, are you interested in their exclusives? Would you want them to get more exclusives to challenge some of the other anime streaming sites?