Krystallina sees that FAKKU acquired Kitty Media. This has led to wonder about where the hentai publisher is going now.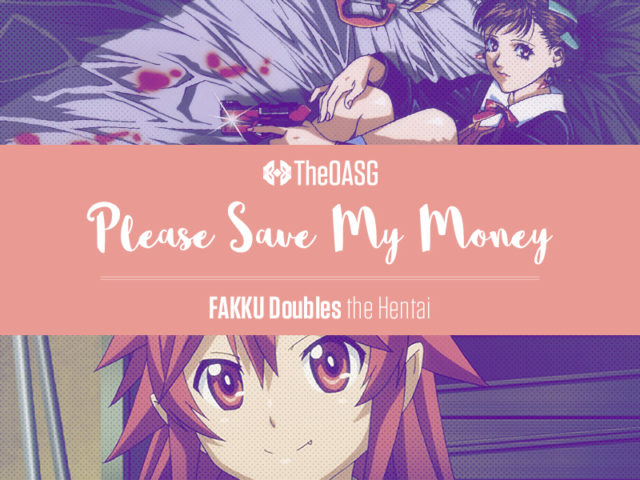 Crunchyroll is arguably one of the biggest success stories in the anime industry. While originally one of many hosts of fansubs, Crunchyroll now actively pursues licenses, sponsors its own anime convention, and is partly owned by telecom giant AT&T. A lot of smaller companies would love to follow in Crunchyroll's footsteps, but one in particular seems to be copying their playbook closely: FAKKU.
The History of FAKKU

FAKKU began in 2006 as a pet project of Jacob Grady, a computer science student who says he might have been "corrupted" by "super phallic" produce and a desire to search for Neon Genesis Evangelion fan comics. Its focus on hentai (adult) manga caused its popularity to explode, and visitors had to pitch in to prevent the site from shutting down due to server costs.
In 2011, FAKKU began partnering with Media Blasters' adult line, Kitty Media, adding titles to the service for free for users. Three years later, they announced it was licensing Wanimagazine's entire hentai catalog, and they have added other publishers since then. In January 2016, they removed all unlicensed manga (scanlations), a move that was met with mixed reactions. Later that month, FAKKU also became subscription-only. For $12.95 a month, users can read almost all FAKKU manga, a significant number uncensored. FAKKU does release physical copies and simulpubs along with the rest of their series. Grady admits Crunchyroll has helped paved the way for their success.
But now hentai anime is coming back to them in a big way: FAKKU has acquired Kitty Media.
The press release makes it clear this isn't a total takeover. Media Blasters will continue to release physical media and help FAKKU license new content. FAKKU will distribute Kitty Media titles digitally. People will have the option for DRM-free purchases or streaming included as a part of FAKKU's membership fee.
A Match Made in Porn Heaven?
This news is rather interesting for a couple of reasons.
First is the notion that FAKKU is doing well. After the site started requiring a subscription to view, many users swore this was the end of FAKKU, that everyone would jump ship to a free alternative. The company must be doing at least marginally well to afford to buy Kitty Media. This highlights the importance of supporting the legal anime/manga outlets. If a publisher has the financial fan support, they can afford to go after other titles and even take chances.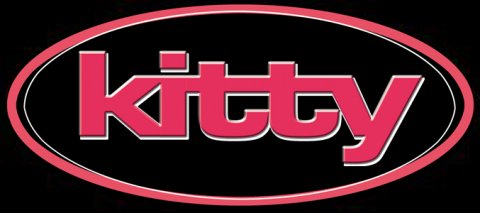 Second, while Media Blasters is still involved in Kitty Media, this again shows how they've declined in the anime market. Kitty Media debuted in 2001, about two years after Media Blasters' first release. While they made a splash with anime like Magic Knight Rayearth and Rurouni Kenshin, the market crash and increased pressure from competitors have left it stagnating. My Wife is the Student Council President was announced in March 2016, and there's still no sign of it. In fact, Media Blasters' own website's scrolling banner is advertising their convention schedule for 2016! Kitty Media is still releasing content, most recently KITE Uncut and Vampire Vixen, and it's true that partnerships and acquisitions have been happening a lot lately (and even to major players like FUNimation). In this case, however, the company feels more like it's languishing and needed to be propped up rather than a mega-merger between two giants.
Kitty Media gets a nice financial boost, but FAKKU subscribers do feel like the biggest winners. Now they get both manga and anime as part of their monthly fee.
The Future of FAKKU
Of course, there are some concerns. The press release specifies that viewing will be included "at no additional cost", but will FAKKU have to raise their prices in order to cover the acquisition? Even if not now, what about three, six, twelve months from now? While four titles are currently announced, how long will subscribers have to wait between new additions? Will releases be more frequent than the average rate of 2-4 titles per year?
Some have urged FAKKU to pursue Digital Manga, Inc.'s Project-H next. Launched in 2011, Project-H has shared many of its parent company's woes involving irregular release schedules and small print runs. If FAKKU is leading the hentai corner now, such an acquisition would make them dominate the market. Incomplete series could finally be finished, and out-of-print titles could get a second chance. However, this would essentially make them a monopoly, and monopolies are generally anti-consumer-friendly. On the other hand, people will argue that bidding wars for anime and manga also drives up prices.
Final Thoughts
It is amazing how far FAKKU has come, and I also applaud how hard its CEO has been fighting to show how creators need financial support. There are a lot of illegal scanlation sites, and it is wonderful to see that a legal outlet is stable enough to get a stake in an established company. Hopefully the site can get all of Kitty Media's back catalog and plenty of never-been-released titles. Who knows, maybe they can continue to follow Crunchyroll's path and invest in anime production committees.
Are you a subscriber to FAKKU? Why or why not? What do you think of the news about them acquiring Kitty Media? Do you think they should also get Project-H?