The popular anime streaming website has made a few announcements lately, but what do they mean for the general anime fan? Let's find out!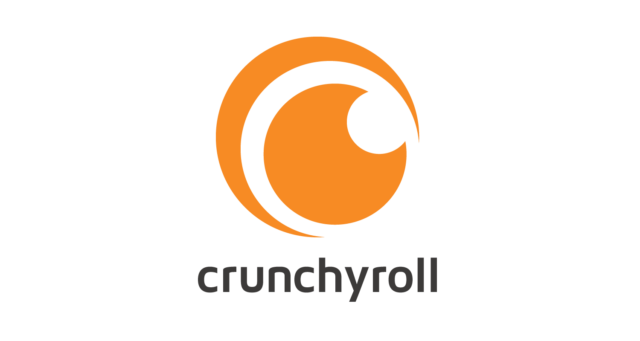 How many of have seen or own those "anime: crack is cheaper" shirts or merchandise? With most shows costing double that of a Western series and books that often have volumes in the double digits, Japanese media can drain your wallet quickly. This is often one of — if not the biggest reason — people turn to piracy.
But fans have no need to rely on illegal fansubs and scanlations anymore. Crunchyroll alone boasts thousands of episodes and hundreds of manga chapters for free, all legal. Each season, Crunchyroll acquires streaming rights for dozens of new anime titles, new manga titles are added regularly, and they also host drama shows. (In fact, about a week ago, they added the Space Patrol Luluco manga and Nodame Cantabile drama.) The site has come quite a ways from its "upload anything" roots ten years ago.
Crunchyroll's New Partnerships
But one of the most popular destinations for fans of anime and manga doesn't plan to slow its growth anytime soon. The site has been teaming up with quite a few other companies lately:
Hot Topic
For their "Ani-May" promotion, Hot Topic has been offering 30-day premium trials to anyone who bought $25+ of anime products.
KADOKAWA Corporation
Crunchyroll recently signed a deal with KADOKAWA Corporation. Crunchyroll is now the exclusive worldwide digital distributor for KADOKAWA series outside Asia for the next year. The agreement also lets Crunchyroll financially back future KADOKAWA anime series as well as cross-promoting between Crunchyroll and KADOKAWA's publishing branches.
Loot Anime
If you subscribe to both Crunchyroll Premium and Loot Anime, you can now get a $5 per month discount thanks to a new deal between the companies. The two sites also promise to work to ensure customers are getting "the coolest merchandise from the hottest shows on Crunchyroll and elsewhere".
T-Mobile
Crunchyroll has been added to T-Mobile's Binge On program. Subscribers on the cell phone carrier's 6 GB or more data plans will be able to stream Crunchyroll videos without using their data bucket, but the video will be compressed/reduced to 480p.
So What Does This Mean?
Are any of these major news? Well, these announcements may not affect you right now. But these agreements surely mean more attention, more subscribers, and more possibilities.
The Hot Topic and Loot Anime promotions encourage fans to try out Crunchyroll's Premium membership. Considering most anime T-shirts already retail around the $25 mark, new Premium subscribers are getting an extra two weeks to try out Crunchyroll Premium over the standard two-week trial. Loot Anime subscribers will almost certainly also want a Premium membership. Since monthly boxes are discounted by $5 for having a Crunchyroll Premium membership, any Loot Anime subscribers are essentially paying only $2 more a month for no ads and other features on Crunchyroll.
The Binge On perk is highly debated as to whether it's good for consumers and/or against FCC rules, but the program has been widely popular. According to studies, people are streaming more than ever before. Many T-mobile anime fans are bound to spend more time on the Crunchyroll apps now, and the increased anime watching will surely cause many viewers to get tired of the ads. That $7 for a Premium membership may seem even more tempting now. However, the video quality will be reduced to 480p, so the high-definition quality benefit of Premium will not be a major perk for most T-mobile subscribers.
KADOKAWA Corporation is the company behind series like The Familiar of Zero, No Game No Life, and High School DxD. Their US branch also holds a majority stake in Yen Press. At least for the next year, anime fans shouldn't have to worry whether the next Kadokawa show will be available outside Japan. Crunchyroll's financial backing opens up many doors: second seasons of titles that did well overseas but not so much in Japan, higher quality of upcoming shows, and perhaps new series that couldn't get enough sponsors in Japan alone. Fans will surely welcome either option.
In short, picture this: Crunchyroll backs a new anime with KADOKAWA. Ads are found in Yen Press books. Crunchyroll remind visitors they can watch the show on their phone or tablet via T-Mobile's Binge On. Special, exclusive merchandise is developed for Loot Anime and Hot Topic. Watchers become addicted and subscribe so they can watch right away. With all this marketing, Crunchyroll has a potential hit on its hands, which gives them more money to start the process on the next series.
Final Thoughts
I recently switched to T-Mobile, so I am excited about Crunchyroll being added to Binge On. I never use up anywhere close to my data cap, but I like not having to keep a watch on my limits. I don't currently subscribe to any monthly boxes, but a Crunchyroll Premium membership is almost silly not to have for Loot Anime subscribers. I will also be interested to find out what — if anything — Crunchyroll is going to back with KADOKAWA.
So what latest bit of Crunchyroll news has excited you the most? Has any recent developments made you want to subscribe or continue subscribing to Premium?