One Peace Books is bringing back a former TOKYOPOP title, and this time they intend to finish it.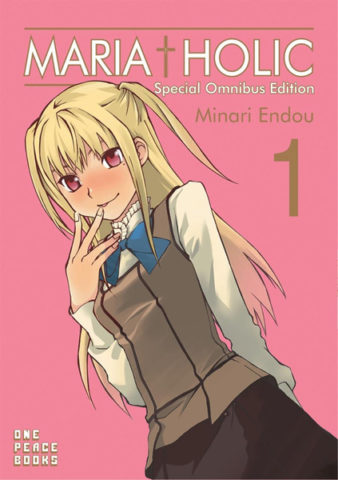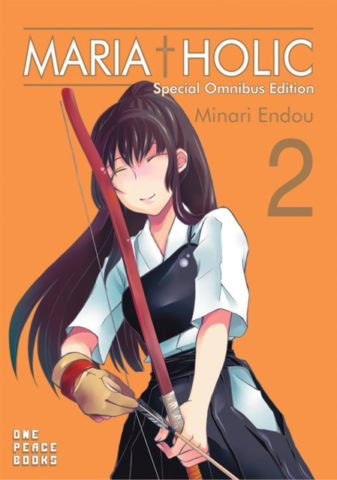 In fairness, as Managing Director of One Peace Books Robert McGuire pointed out, "it's been up on Amazon pre-orders since last March," the
Maria Holic
manga was actually out there for people to know, and it seems to have been covered in a
print edition of Otaku USA
.Still, you'd be hard pressed to know if people actually knew about it unless they randomly browsed the book store.Ok, that is also half true as well. You'd know about it if you brought the series back in 2009, when TOKYOPOP released the first six volumes before folding its US branch in 2011. You also might have known about it if you follow BookWalker, who
has released it digitally
.So, with that said, why bring it back in print now?"It has a pretty good fan base in the US already," noted Robert, who also explained that for those who purchased the TOKYOPOP editions, "You don't have to double dip for the first 6 volumes."
That's because the translation is the same as the TOKYOPOP edition, so the only difference would be its value (3-in-1 omnibus, 16.95 price), or whether or not you want to support this new edition under a different publisher (Additional difference, per Amanda in the comments: "SFX are all translated in the One Peace Books release"). You don't have to worry about it not concluding though. Robert made it clear they will finish the series.
Maria Holic Volume 7 is I believe in stores already (so ignore the Sept 16 date, it doesn't let you pre-order), and volume 8 is expected to be released in Jan. Synopsis of the series:
"Kanako is excited to be transferring into a new all-girl mission school. She's looking for her ideal yuri partner. When she meets Mariya Shidou she thinks she's found the one. But wait! Mariya is a cross-dressing sadistic boy and now Kanako is forced to keep his secret! But that's not all. To complicate things she's drawing the attention of the most popular girl in school and, at the same time, catching the wrath of all the other girls. Will Kanako ever find the cute girl of her dreams? Or will she die of sexual-frustration nosebleeds? Love is a complicated affair for Kanako and the girls of Maria Holic."