With her trip back to France imminent, Kuuki decides it's time to talk about the sakura trees, the sakura parties, and how you can pull off a sakura party without being rude.
If you've known about Japan long enough you probably also know that in Japan, sakura trees are the symbol of Spring and the most well-known excuse to go to a hanami party and drink yourself to oblivion (or not). Thankfully, or not, missing the blooming of sakura doesn't mean you need to miss on the party.
I have already talked about the neverending parties that surrounds the New Year. I could write nearly an entire book on parties in Japan, it's like every little excuse is used to party. Except, usually, they're all happening indoors, except hanami…or not. There are a few other excuses you can use to party outside without being chased without mercy (unless you do that on the grass of the Imperial Palace, don't ever do that, you will be chased by very angry people).
First way to do hanami without the sakura is: Ume Viewing.
If you're lucky you will find yourself in Japan just before the season of sakura, which also happens to be the season when plum blossoms. This year it started in the end of January and lasted until mid-March, at least in and around Tokyo. Sometimes too, the weather is great. The temperature already reached 20°c one day and people indeed sat under the plum blossoms, drank and ate and generally partied. It's not as good as sakura but it can be quite impressive.
Where to do it? Umegaoka gardens in Tokyo.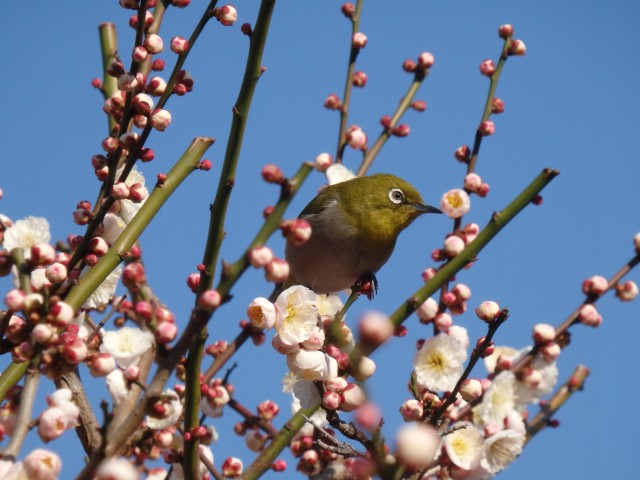 Second way to do hanami without the sakura is: barbecues on the beach
Contrary to popular beliefs, barbecues aren't only an American thing. Not only do we do it in Europe too but it's quite a popular way to spend a Sunday afternoon. Everyone brings some material and meat, people buy equipment just to do it. I have a small tent at home that's used just for that, as well as beach chairs and parasols and even containers. There are quite nice portable barbecues and in thirty minutes everything becomes nice and clean because the entire group actually cleans. If you don't feel like buying a portable barbecue or don't know anyone who likes to organize these things, a simple pic-nic can be done too. Drinking is encouraged as long as you still manage to come home and don't be a nuisance.
Where to do it? Kamakura and/or Enoshima.
Third way to do hanami without the sakura is: hanabi
The name is quite close and you're still seeing flowers but we're talking about fireworks here. The same principle as with hanami applies, you come, sit on a mat and eat and drink while waiting for the show to start. It's nighttime so there's no problem with drinking. It's also quite a nice romantic idea if you're looking to seduce someone. The only problem is that it's usually as crowded as hanami in Ueno park, so come early. Or in less popular places.
Where to do it? Along the Tama river.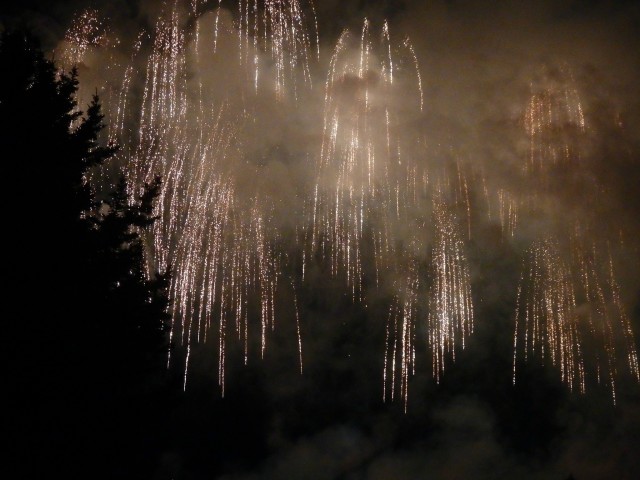 I'll admit it, this post is mostly because sakura have just started blooming in Tokyo and I am currently visiting family in France. I needed something to feel better. I have only succeeded in making me looking forward to all these parties. I might now want to drink some. *sips on French wine*