Brittany Lauda and Matt Shipman host the Media Blasters Panel at Liberty City Anime Con, complete with lots of Rio: Rainbow Gate and character names you can't say to your mom.
Podcast (cons): Play in new window | Download
Subscribe: Android | Email | RSS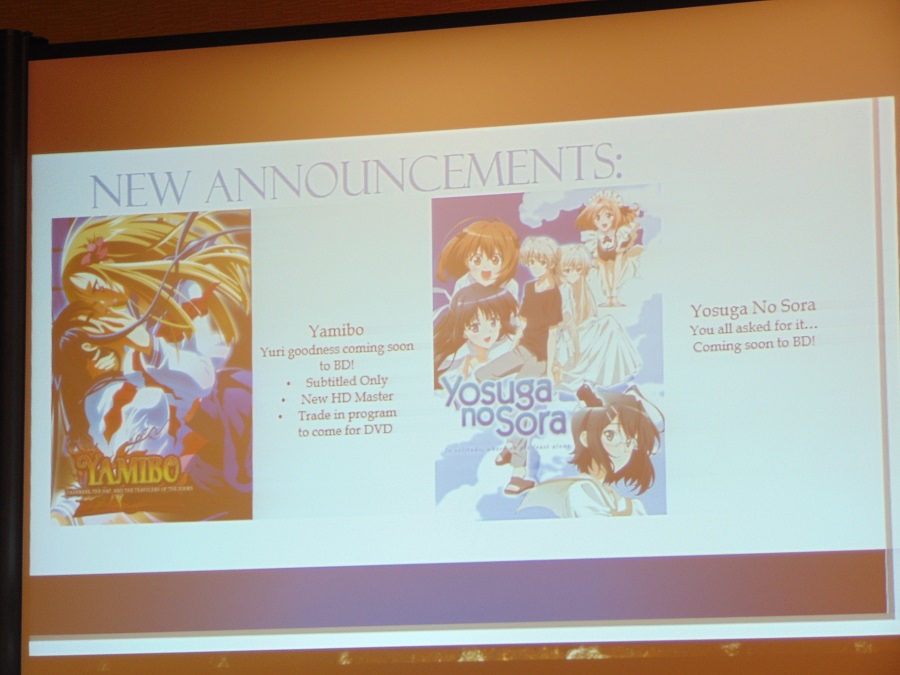 From the announcement of the Rio: Rainbow Gate dub to Q&A with Brittany Lauda and Matt Shipman, here's the audio of Media Blasters's panel at Liberty City Anime Con.
0:15: Introduction
4:21: Coming soon announcements
8:26: Rio: Rainbow Gate LCAC 2016 exclusive announcement dub (coming to BD, DVD, Crunchyroll soon)
12:39: New anime announcements!
14:25: Anime clips
34:30: Q&A
Here's a Walla Section, provided by Google.
The Panelists
Brittany 'Bree' Lauda is a Voice Over Artist who at a young age was overfilled with her desire to act and entertain, from local plays to read alongs for young children.
With a microphone in hand she took on the internet in June of 2008. A recent graduate from SUNY Geneseo with a thesis on Japanese Film & Animation, she has made a name for herself through voice over on the internet, indie games, e-learning, animation and more.

Brittany has appeared in anime as Mirim in Queen's Blade Rebellion (Her debut anime role!), Jesus & Subira in Prince Adventures, Cammot in Holy Knight, Katherine in Pokemon XY, Daichi in Ladies versus Butlers, Plug in Juden-Chan, and even background voices in episode one of YuGiOh Arc V. She also works in Video Games (Huniepop, Strife, Norse Noir, Combat Core, Heroes of Newerth, Lovely Little Thieves, But I Love You, Y2K, Tokyo Hosto, The Fantastic Fivesome). Brittany is even in education apps by Hasbro like My Little Pony and Transformers, hand selected by Hasbroto provide voices for a slew of ponies as well as Cody Burns in Transformers.
Matt Shipman is a New York based Voice Actor, ADR Writer and all around nerd-guy. He is best known for voicing Shay Obsidian in Yu-Gi-Oh Arc V, which is currently airing on NickToons. Additionally, he can be heard in Holy Knight, Ladies Versus Butlers, Juden-Chan: Recharged, Rio: Rainbow Gate Reshuffle, and the upcoming title My Wife is the Student Council President and works as Assistant Director for Media Blasters titles.