There were some good panels over at the convention. There was also some normal ones as well. And...some that weren't that great?
For an inaugural con, even if Anime NYC was powered by Crunchyroll, you'd expect it to be simple. And with the year close to being over and announcements already made, you'd expect there to not be too many news from the con.
Nevermind! Some really went out there to make their announcements, while one main stage panel was probably way too short. Here are some of the panels I was able to go to, for better or worse: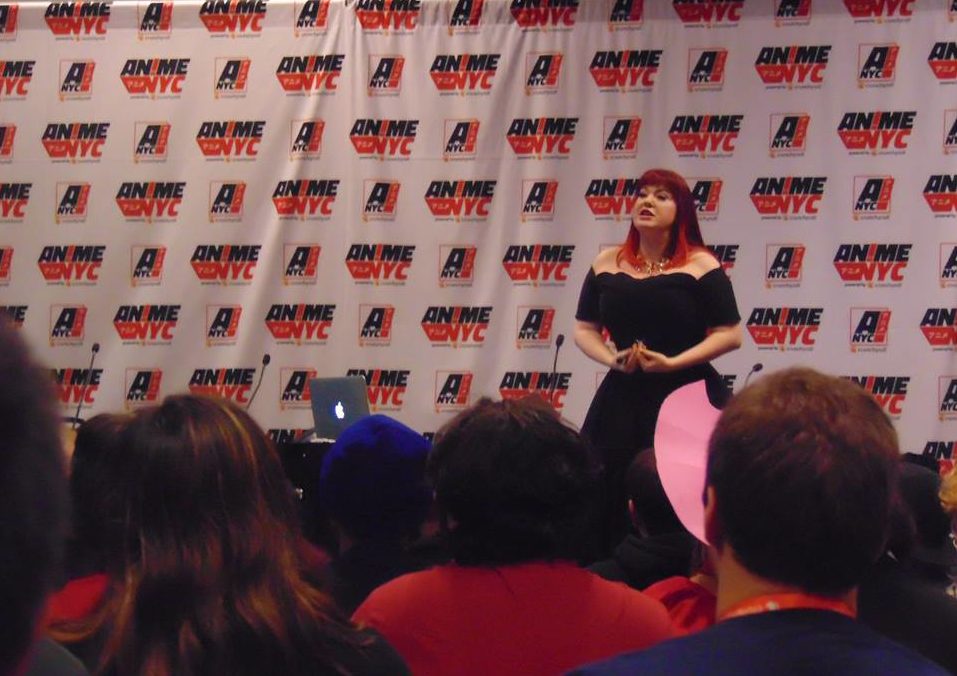 + Viz Media Panel: This isn't to say the panel was the best, as they only made three announcements, and I know some people I was sitting around thought the dub for Season 3 of Sailor Moon Crystal was a bad one. But announcing My Hero Academia: Vigilantes for a print release was something I was surprised they didn't do when they first announced it. So I'm glad they wised up to bring it into print. Meanwhile there's always a need for more LBGTQ+ manga in the market, so bringing over Okura and Coma Hashii's That Blue Sky Feeling is pretty significant.
I think bringing over the Mazinger Z: Infinity movie is good, though it's not something I particularly care about but in all, nothing too outstanding, but nothing too bad either.
+ Crunchyroll Panel: Mostly good on the sheer strength of the panelists. You can totally tell they know what the hell they're saying…well, sometimes:
"I thought the middle pin wasn't an image of the Black Bull insigna, I thought it was women's ovaries" – @sailorbee at Anime NYC Crunchyroll panel discussing a set of Black Clover pins. Yeah, that's the tone of this panel. 😛 #CRPanel pic.twitter.com/3a7ndQWFqT

— Mike Ferreira (@mikef_ah) November 17, 2017
That made most of what they were describing about as exciting as it could be since it was mostly advertising shows already on the service with trailers that aired over the summer. "Coming in October!"…it's almost Christmas boys and girls, get with the times! They had a few announcements except most of those were mentioned the other day, so in the end, it wasn't super significant. Well, Yu Yu Hakusho being on the service is great though.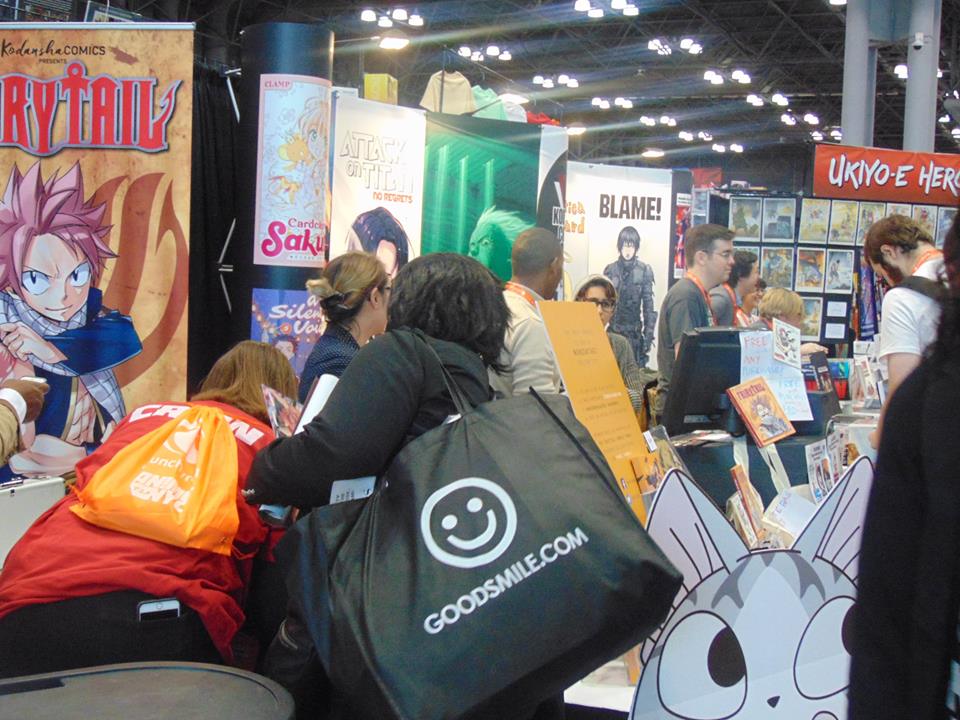 + Kodansha Comics Industry Panel: While there was an obvious mic issue that no one wanted to fix for one of the panelists, this was a solid panel. It definitely helped that they got asked some solid questions involving book production and differences between Japanese dust jackets and why it's not done over here.
Also, they made a ton of announcements: Golosseum, which might be the weirdest title they announced, is coming in print. Seeing a digital release is Lovesick Ellie, My Brother the Shut-in (coming out November 28), Pitch-Black Ten, Drifting Dragons, Living-Room Matsunaga-San, & The Prince's Black Poison. Overall they got a good mix of advertisement, new announcements, and questions that made it a very strong panel.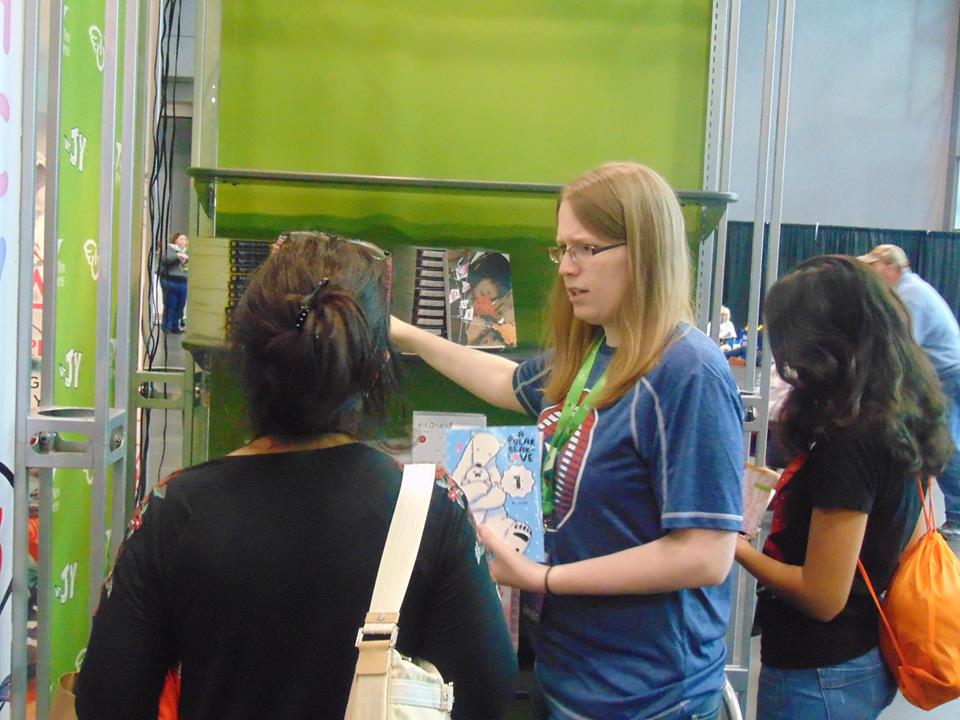 + Yen Press Industry Panel: They straight up announced a slew of titles, so you'll just have to make do with this article here. The big ones based on various factors (the endless retweets on my Twitter) were Fruits Basket Another, Final Fantasy VII: On the Way to a Smile, World End, and Little Witch Academia. I imagine all of these titles will come at some point in 2018, and I also imagine there will be delays. It's the price you pay for bringing over so much. But just like the Kodansha panel, there was some solid questions, although also some questions about getting a job in the industry. Those are always great. Then of course they gave away some titles so that was cool, I think.
+ GKIDS Panel: While it was not just anime-centric, there were some neat announcements from GKIDS. First with sharing their releases of Ghibli titles for home video, like My Neighbor the Yamadas and Porco Rosso, then announcing Mind Game plans. You'll get to watch the show Dec 22 with VRV Select, and in February there will be "special theatrical engagements" which I can only interpret as it's gonna be in select theaters, and then it'll be released on home video in the spring. With these announcements and them getting into detail on why these releases are different from Disney's, it was a nice panel to go to.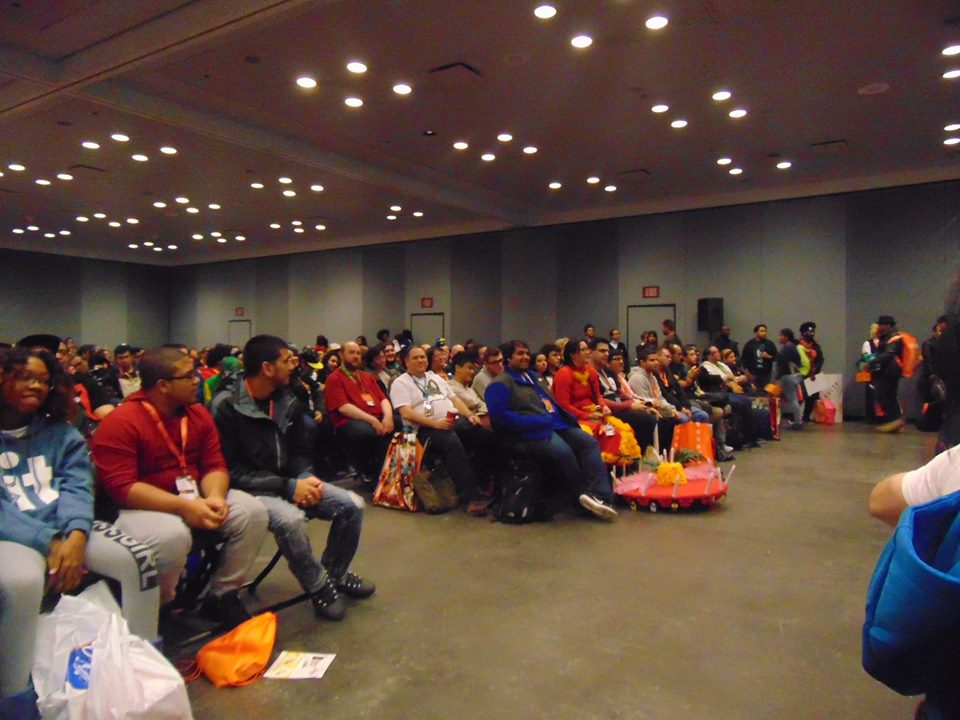 – Sunrise Panel: The Sunrise panel started with the audio and video connection to the projector all out of whack. They couldn't get both to work, so the panel was delayed. At one point the delay was so bad they asked the audience if someone from the crowd who's used Japanese PC's could help…and someone did emerge and help! That was pretty exciting. The rest of the panel was not…well, unless you're Gundam fan. This is my only problem with this panel. They showed off a ton of Gundam. They showed off an episode of Gundam Build Fighters Battlogue, which was funny. But I mean, they devoted maybe 0.1% to other Sunrise properties? You had Love Live Sunshine, Code Geass, and Mai-Hime…that's it. I have no idea if the delay was a factor, but they ended it by doing a raffle, so hey, that was fun. But I kinda wished I went to something else.
+ LeSean Thomas Panel: I have to apologize — I ended up recording this panel and while doing so, I dropped my recorder. Not a very professional moment. That was definitely the worst part of this panel. The second worst? That this was 45 minutes. It was really just a Q&A with LeSean Thomas, but man did he say a lot of great things in response to the questions he got.
The first thing to acknowledge is all the attendees with questions thanked LeSean for what he's brought to the industry. Then as the questions were asked, he answered them with straight up honesty. One example was how can you break into the industry, and while he mentioned what you usually hear — hard work, hustle, consistency, etc — he added in that how he got in wasn't typical (he didn't go to college, for example).
He also mentioned how difficult it is for inner-city kids of color to get support from families or people because of how the response would be, or how you have to be whack before getting really great — for example, he mentioned Hayao Miyazaki didn't get to direct his first film until he was 40, he had to work himself to get to a certain level for years. You also have to sometimes be boring with your work before you can get attention. "Anybody who's good, in this market? They're not getting good in the clubs, they're like, by themselves, 15-18 hours a day honing their craft. That's why when I see somebody that's relatively young and they're really good, and I'm like, 'man…you must be lonely'…I feel ya."
Overall, it was a panel I'm glad I went to, and no, he has no idea when Children of Ether Episode 2 will be up, but he hopes he can announce it soon. If Anime NYC brings him back again, just have him answer questions for like two hours. I have no idea if LeSean will like it, but it'd be great for the audience.
– Vertical Panel: Neat that they're bringing APOSIMZ to print, and I imagine there are some who liked getting to see the behind the scenes of Nekomonogatari White's cover art but the panelist didn't introduce himself and what he does, there were more tie-ins to anime properties than necessary, and raffles are all fun and good, but having to say the same joke for the 20th time that the person left or went to the ramen panel that was at the same time is pretty annoying. The reason you have to keep saying different numbers is because the panel room was half full, at best. I think there was one or two questions from the audience, but the panelist couldn't really answer them.
I should note, prior Vertical panels were definitely cut and dry. This certainly had a lot of activity and color, but I don't think it had the energy that past panels had. I can only hope there's good critique on improving the panel going forward, or simply leaving announcements to Kodansha, who they are partners with and even shared a booth with at the convention.