The inaugural convention had some strong moments for a first year con, and some where it shows it could stand to improve upon.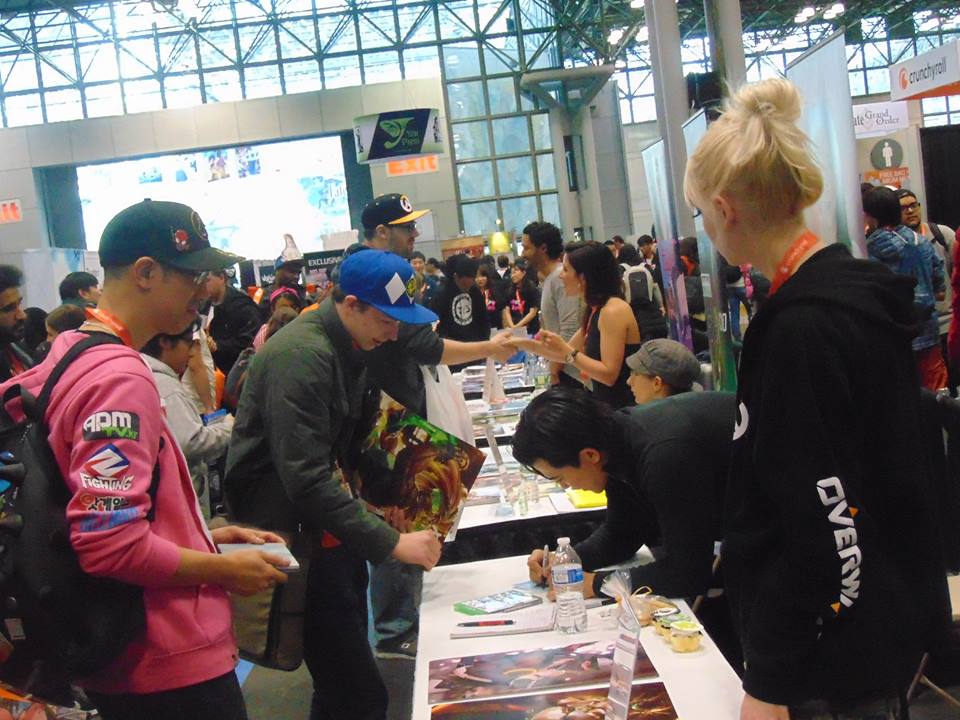 Good
+ Panels and the dealers room being maybe 2-5 minutes away is a good way to take advantage of the space the Jacob Javits Center gives you by not having to cut the dealers room trip short or something because you have to walk downstairs to get to an area in the convention. I imagine it made things way easier for those who had panels for sure.
+ Atmosphere was pretty cool. As in, it definitely felt like a nice way to relax, check out what you need, then head out. From the cosplayers to the dealers to the artist alley, it certainly made for a nice weekend full of people who like anime, manga, etc.
+ Pretty packed at certain points in the day. That's a good sign for a first-year convention.
+ While some panels could have been longer, capping it to 45 minutes is a good idea. You let the panelists know how much time they have, and you let them know how much time they have to set up. Having no panels going over its limit is definitely a plus.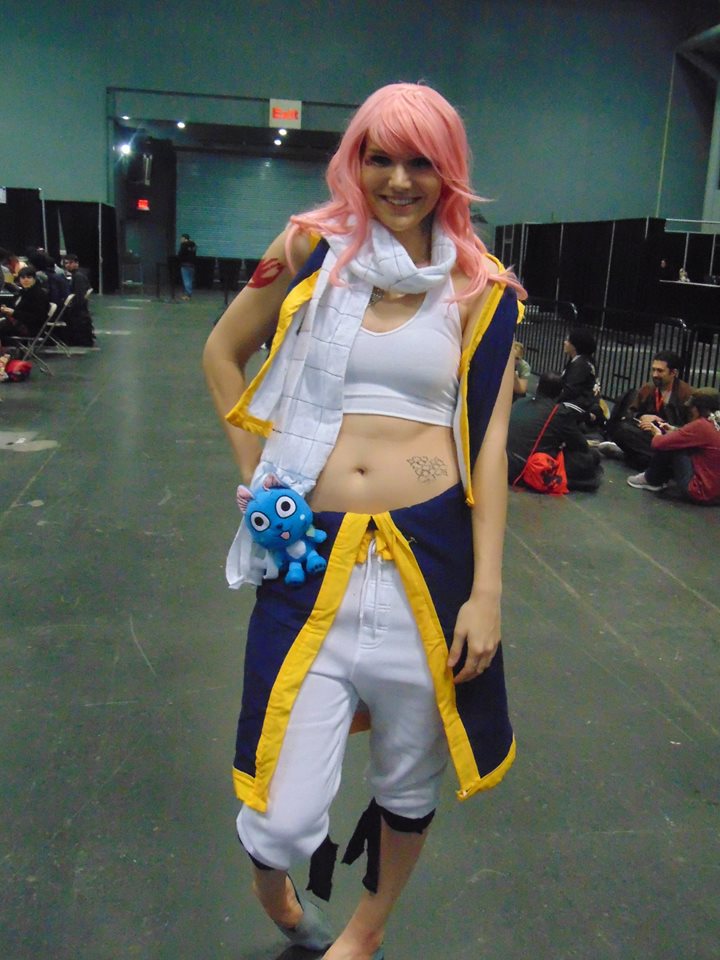 Mixed
• It was small enough so figuring out where to go wasn't too much of an issue, but having a sign in the dealers room probably would have been beneficial. They had a few at certain points, but a sign when you enter either portions of the dealers room would've been great. I imagine it can't be like NYCC where they have signs hanging from the ceiling. But some way to tell which aisle you're on might be better than having someone ask me where a booth is.
• The artist alley location was pretty nice. I don't think I would mind it being there again, but they may want to think about having it more up front instead of all the way to the back. The actual walking space was small, to the point where moving was a chore.
• I actually did not mind having the video games section in the dealers room. Others I spoke to, not so much. Generally that usually has a dedicated gaming room, but for Anime NYC it was all the way towards the end. It's certainly possible to have playable games in the dealers room, but looking to have its own room might be a better idea for next year.
• Can't speak for all of the panels but I went to the HIDIVE panel (screening) and Sunrise's panel where there were technical difficulties — considering the run time that's not a good thing. It's certainly possible to have this happen at any con, but it's certainly been a while since I've seen one — and managing to go to two panels with tech issues in two days isn't so nice.
Bad
– The 7 train being out of service for maintenance on Saturday and Sunday was probably a crushing blow since I imagine some people did not want to deal with getting to the Javits in another way. That's not an Anime NYC problem, that's an MTA problem. MTA, again, needs to get itself together.
– If you're not into any of the industry panels, or find the other panels lacking, it means that going to the Dealers' room and Artist Alley is one of the few things you can really do over a three-day weekend. Hanging out with friends at the con is another thing to do. And of course, so is cosplaying. Outside of that your mileage may vary. So does this mean the guest list/panel list wasn't the best? For some it definitely was not enough.
– I thankfully only went to the main stage area once, but I had to walk well away from the dealers room to get there. This doesn't seem like a good idea since there's the special events stage right under the dealers room. I can only think this had to do with attendance size, but it definitely would've been convenient if they could have nabbed the bigger room below. That said, looks like they realize that.
– I'm honestly not sure what would be a good reason to have designated bag checks at almost every location in the con. From getting into the dealers room to the artist alley and to the main stage, your bags had to be checked. I admit, this might be because I'm super used to NYCC, but I can't recall most cons doing this. My guess it's because of security reasons, but they should be able to check us once, then let people walk around the con.
---
For an inaugural convention, there are definitely going to be some good things and bad things. In addition, there's always behind the scenes factors for why things were placed in a way. But with the convention announced for November 16-18 of 2018, you expect there will be another leap in regards to attendance, where to have panels, etc. So we'll see how the con will improve then.