Long-time watcher of some young dude turned into a child solving convoluted mysteries with bad friends gives his thoughts on Detective Conan.
Ok, so, super important note. I actually caught up to Detective Conan (Case Closed, but Detective Conan) last year.
It was Dec 16, so some time away before 2017. I meant to actually write about how it took me maybe three years to catch up to the show and watch the movies. That's got to be thousands upon thousands of hours watching people die almost every episode. For a show almost marketed to kids in America, that sure is a lot of deaths…
Anyways, I meant to write about the accomplishment of catching up. I failed to do that. So instead, I'm explaining that, wow, I'm still watching an anime that's insanely long. In either March or April of 2018, it will reach 900 episodes.
Note, Detective Conan started out looking like this: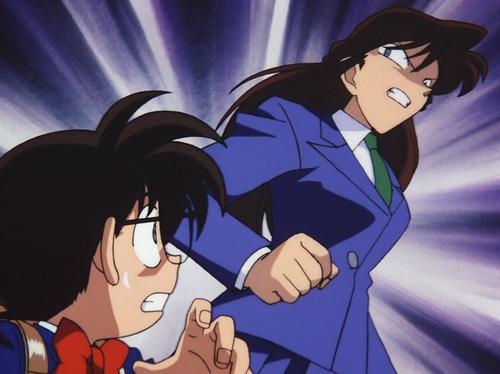 To now looking like this: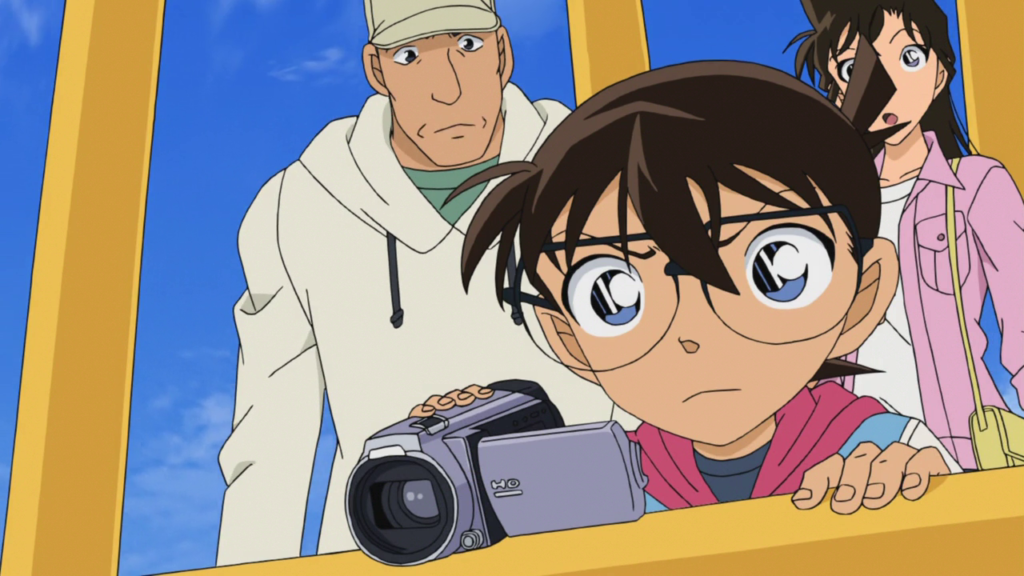 And it's still going on! Like, the people in Japan who grew up with this show are still watching and enjoying it. So am I. I'm enjoying this show. I'm even enjoying the filler episodes, which leads me to a question:
How can I keep looking forward to watching this all the time?
It might be because the manga is super far behind in the States. Maybe 30+ volumes behind. It's just not that popular over here. I'm not sure if the anime's that popular either. I'm not sure if I even know anyone else that keeps up with the anime, aside from a few people. It was the show that I learned about on Adult Swim when I was younger. Now? It's airing on Crunchyroll, and damn it Conan is still a kid. "Rachel" doesn't exist. The Detective Boys are still annoying but the mysteries are still compelling.
Well, that's probably why I keep watching it, even in 2017. It's one of the few mysteries that are entertaining. I keep saying I like mysteries, but then works like The Perfect Insider and Rampo Kitan shatter my expectations. Maybe Conan has changed how I look at them, but I feel like it gets it right. Despite its tone, it finds a way to be fresh. That is credit to Gosho Aoyama of course. It's also credit to the hundreds of staff working on the anime who make it so that I can even tolerate the filler episodes.
Of course, when the anime adapts some of the manga arcs it can be truly engrossing to watch. From going back into Shinichi and Ran's origins to Black Fang and National Police converging into one arc, it's super neat. It's really hard to recommend you watch this anime though. For starters, you'll have to do what I did and look online to watch the rest of the episodes. You'll find episodes on FUNimation (130). Then Crunchyroll starts at 754. You can skip the filler –here's a handy site to help you find what's from the manga — and then maybe you'll catch up to the current point in…two years. Maybe more. If you watch the fillers, it may take you a while. Honestly, I can't blame you for not wanting to watch it.
However, Detective Conan is a really fun anime to watch. I genuinely look forward to watching Conan get someone killed because his presence was just too much. Wow, does that seem morbid…
—
12 Days of Anime is a series of posts from bloggers regarding the best, worst, or in between anime moments of 2017. Here's the initial article from Appropriant inviting bloggers to take part.