Between the change in the characters and the growth of Chihaya herself, Chihayafuru continues to be a fun read.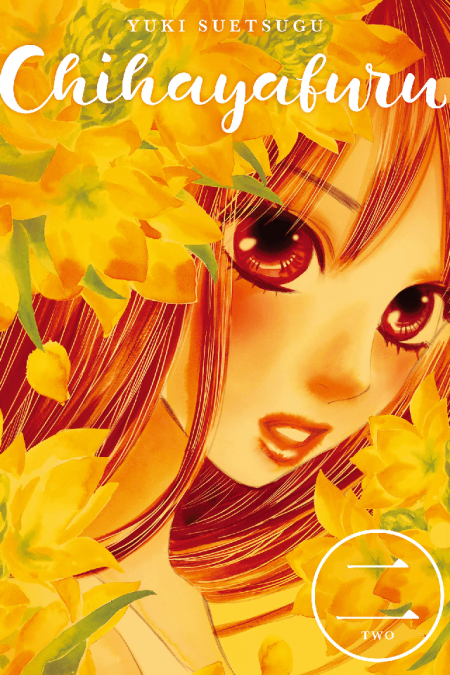 Title: Chihayafuru
Genre: Sports, Drama, Romance
Publisher: Kodansha (JP), Kodansha Comics (US)
Creator: Yuki Suetsugu
Serialized in: Be Love
Translation: Ko Ransom
Release Date: May 16, 2017
If Chihayafuru volume 1 started out with the backstory of Chihaya, Taichi, and Wataya, Chihayafuru volume 2 is what happens after. As in, they grow up, they've all moved on, and are living their high school lives. Well, one of them doesn't appear to have grown up based on the response from her peers!
Chihayafuru volume 2 finishes the last part of the childhood arc, where Team Chihayafuru — Chihaya, Taichi, and Wataya — compete in a tournament for the first time. It was also their last time as they lose their first match. Then they get set to graduate, and after one last karuta match, they all say their goodbyes. The story then brings us forward to six years later, but not at the start of Chihaya's match in volume 1. Instead, we see Chihaya — wearing her school uniform, her blouse and skirt, with sweatpants underneath — putting up a flyer about a karuta club.
Um..!??
Yes, as her classmates point out, Chihaya's one of the more beautiful girls in her school, but does not care. For the past six years she's been keeping up with karuta, even joining track specifically to get better. That has also alienated her from making friends, and in starting her club, continues that tradition. However, she is able to reconnect with the two most important people in her life — Taichi, who has decided to be at a closer school, and Wataya. She immediately learns neither are the same as they were when they were kids, and both for different reasons. Now she has to figure out if she wants to keep going with what Taichi calls a "hobby" or give it up all together.
Spoiler: Please.
For those who have watched the anime, Chihayafuru volume 2 covers episodes 4, 5, and 6. There might have been a few switches, but it's nothing really different. One thing this volume does do is cover the competitive aspects of karuta. As players compete in numerous matches in one day, and memorize different cards and how they're placed, it can take a toll. While Chihaya eating chocolate funnily is played for smiles, I do like that it goes into the toll of playing karuta.
The other strong moment in volume 2 was Chihaya meeting Wataya for the first time since she was a kid. They haven't actually called each other in a while. And when she meets him, he's in a bad state. And I felt, from how it was drawn to the words, that it was shown without being overwrought. That can be a scene you can mess up from time to time, but Suetsugu drew that well.
So, the series continues to build towards creating a team. For Chihaya, it takes a while for her to deal with what's going on. Along the way we meet new characters, like Kana, a 100 poems fanatic, but for the historical aspects. We also get to see Nishida, a.k.a, meat buns, again, and how his character has changed. Well, sorta. In all, Chihayafuru still remains a joy to read.