VIZ Media's unofficial (or is it official) Sailor Moon enthusiast and their Senior Manager of marketing lots of famous anime shares what fans can do to help the industry grow.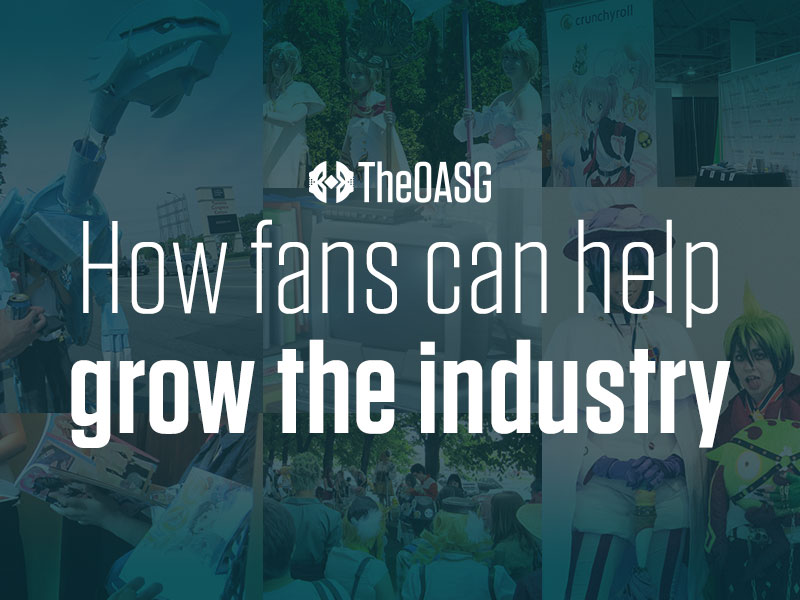 To kickoff 2017, it's time to get a sense of what we can do to help the anime and manga industry succeed. While the signs have trended up for both anime and manga success in the West over the past few years, piracy still exists, titles you'd think would get licensed still are unlicensed, and companies continue to navigate uncharted territories in a digital future. So the best question is: how can we help?
Well, let's ask industry people!
From a long-time editor of a weekly Japanese magazine to a brand new shoujo and josei publisher, a few industry members took time to explain how fans can support the industry and help it continue to grow. So expect during the month of January you'll get to find out why these people decided they wanted to work in the industry, and share what fans can to do to help them out.
It might be best to begin this series by starting with someone who's worked in this business for a long time — that'd be Charlene Ingram. As you'll read below, she started as a fan, and now she's the Senior Manager of Animation Marketing at VIZ Media. Here's how she joined the industry and what we can do as fans to help.
---
A long, long time ago, I started my journey as a fan of animation, especially anime. Since all my artistic talent tends to be in the vein of fabric craft rather than drawing, I was naturally attracted to cosplay. After having the honor of attending many conventions as a guest due to my sewing (and building a career as a costume maker in Las Vegas), I started helping anime companies at their industry booths because I wanted to learn more about the business of anime.
At the time, I was actively managing a business I owned that did a lot of sales at conventions, so seeing how the big companies worked started to fascinate me. While it's still fun to cosplay from time to time, I've found the inner workings of the industry infinitely more exciting. I'm so fortunate to be able to go from dressing up as characters to actively doing a small part to bring these shows to new audiences. I'm very happy to be able to give back to anime and manga by working my hardest in this industry. Being in marketing, I guess that makes me a professional cheerleader for anime!
As to how I got my professional start in the anime industry, in late 2008/early 2009 there was an opening for a brand manager position over at FUNimation and even though there was a very large and competitive field, I got it! Starting with some unknown titles, I always did my best to make sure every show got the love it deserved. One of my core beliefs is that every single show, no matter what, is someone's favorite show and should be respected. Eventually, I worked my way up to Senior Brand Manager, taking leadership of the team and some of the biggest titles. It was quite a learning experience and I'm forever thankful I got to work on so many top tier shows over there.
In 2013 I made my way to VIZ Media for an even more magical opportunity heading up the Animation Marketing Team. I had found myself missing the West Coast and this was a chance to see the publishing end of things as well. Now I'm working on all kinds of all-star properties like Naruto, One-Punch Man, Bleach, and Sailor Moon, among many others, with my fantastic team. VIZ Media is such a wonderful company and I continue to learn and get stronger every day. If you had asked cosplayer me if I thought I'd be doing what I do now just ten years ago, I never would have believed it and am so very thankful!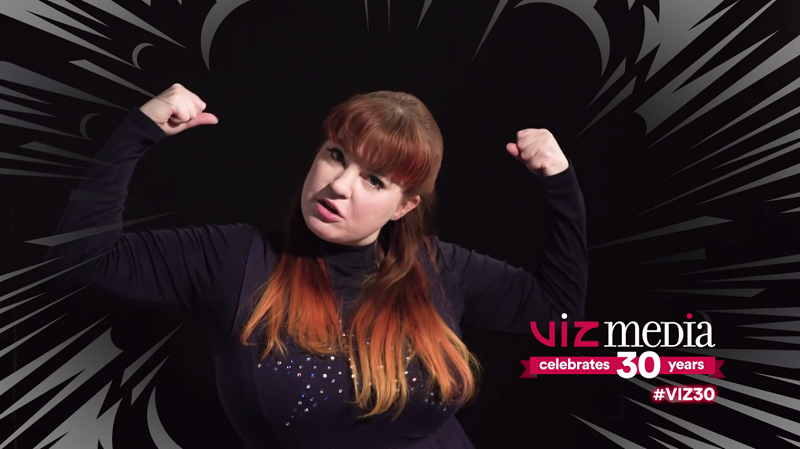 Being a fan is step one on how you can help the industry grow, so check that off! Watching shows via official streaming services and on channels that air anime, like Adult Swim, do a ton to show interest in a series or type of series. Official streams pay revenue back to Japan and also do something very important you may not have thought about: it shows interest. Studios tend to make more of the type of things that are successful, no different than the Entertainment Industry here stateside. Buying the official home media releases, such as Blu-ray, DVD and download-to-own also sends a powerful message by giving revenue back to the creators. Things that sell well? More of that type of thing tends to get made. Watching and reading officially and buying official releases is the best thing you can do, so make your message heard!
Now, a lot of fans don't have enough money to buy every Limited Edition release that comes down the line. That's okay! All major official streaming services have an option to watch shows free, using the ad revenue to help offset licensing fees. If you don't like advertising, for less than the cost of a fast food value meal, you can get a whole month of commercial-free streaming at your pick of official sites. There's also your local library if you want to check out discs. There are many librarians who love anime and manga!
If you're a manga fan, there's also lots of free chapters on Weekly Shonen Jump's official site and a whole year's subscription to the digital magazine will only set you back about $25. It's never been easier to access so much content easily and legally. I remember the days of going to anime conventions watching shows completely raw and just having a printed summary of the story!
…Wow, I probably sound super old…
One more thing you can do is talk to the Industry. If you're at your local convention, visit the booths and take a moment to say hello to the people who work for your favorite companies. Go to Industry panels if you can, as well! Many of these have a Q&A session at the end, so ask something and make it kind of like your very own Anime Town Hall! Start talking to your friendly neighborhood Industry reps and we can learn from each other! Some familiar anime Industry faces and companies themselves maintain social media accounts, so there's another way for you to interact if you don't have a local convention.
A final easy thing you can do now is… introduce a friend or family member to anime! Perhaps sit down with an animated film that means a lot to you, or have them join in watching your favorite streaming series of the season. Oh! And if they watch your favorite series, make sure to let them pick something to try next. Who knows, you may randomly end up with a new favorite show of your own! I'm not so much of a proponent of starting with a certain order of series — I say explore and check out whatever jumps out at you! No matter what, be nice, be gracious and be the type of anime fan you'd like to see in the world.