Episode 41 of It's Not My Fault This Podcast Isn't Popular has Justin and Helen chat frankly about Nobuhiro Watsuki, Black Clover being on Toonami, and Anime NYC.
Podcast: Play in new window | Download
Subscribe: Apple Podcasts | Android | Email | RSS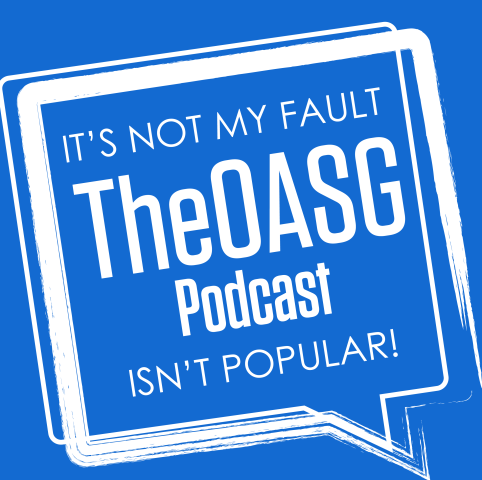 Episode 41 of It's Not My Fault TheOASG Podcast is Not Popular is live! Justin and Helen get together over the internet to mostly chat about what they've been up to (Helen's still doing school stuff, Justin is still doing nerd stuff).
They then delve into the biggest story over the past two weeks: Rurouni Kenshin author Nobuhiro Watsuki being charged with possession of child pornography. Justin and Helen enter a long discussion on the immediate and future ramifications of this before getting to announcements from Seven Seas, talking about the legacy of voice actress Hiromi Tsuru, and what it was like going to Anime NYC. Also discuss a few of the announcements of the podcast before Justin and Helen find themselves in a high stakes battle on how listeners should rate the podcast.
Feel free to let us know what you think about what's going on the industry in the comments below, and feel free to subscribe to us on Apple Podcasts or Android.
Show Notes
0:00: Justin and Helen ask each other what the other's doing. One is working on finals, the other is doing work. That said, Helen is trying to catch up to Yuki Yuna, while Justin's back on his Marvel crap again by watching The Punisher. Oh, and reading Ajin.
17:00: They then talk about Nobuhiro Watsuki's situation, and how it affected them when they heard this happened. They also discuss what has happened since, with Shueisha suspending the series and Viz currently not saying anything, although you can no longer read Rurouni Kenshin: The Hokkaido Arc or Ashitaro Side-Story.
25:55: Black Clover has been announced to air on Toonami…and neither host is excited about this decision.
28:21: Seven Seas made more announcements. You'll have to search the internet for all the announcements, but the hosts discuss the company licensing more classic manga, a sequel to My Lesbian Experience With Loneliness, and…Tenchi Muyo novels???
36:40: Hiromi Tsuru, the voice actress of a few popular female characters (Bulma is probably her more famous role), passed away at the age of 57. Justin and Helen talk about her life and impact in the industry.
39:24: The last part of the podcast is Anime NYC. As a plug, most of what Justin talks about is also in written form. You mostly get to hear him in voice form. That said, in addition to general convention thoughts, they also talk about the announcements companies like Kodansha and Yen Press made there. Note: lots of announcements were made.