The service introduced in 2014 for English readers feels like it's more of an afterthought. Is it?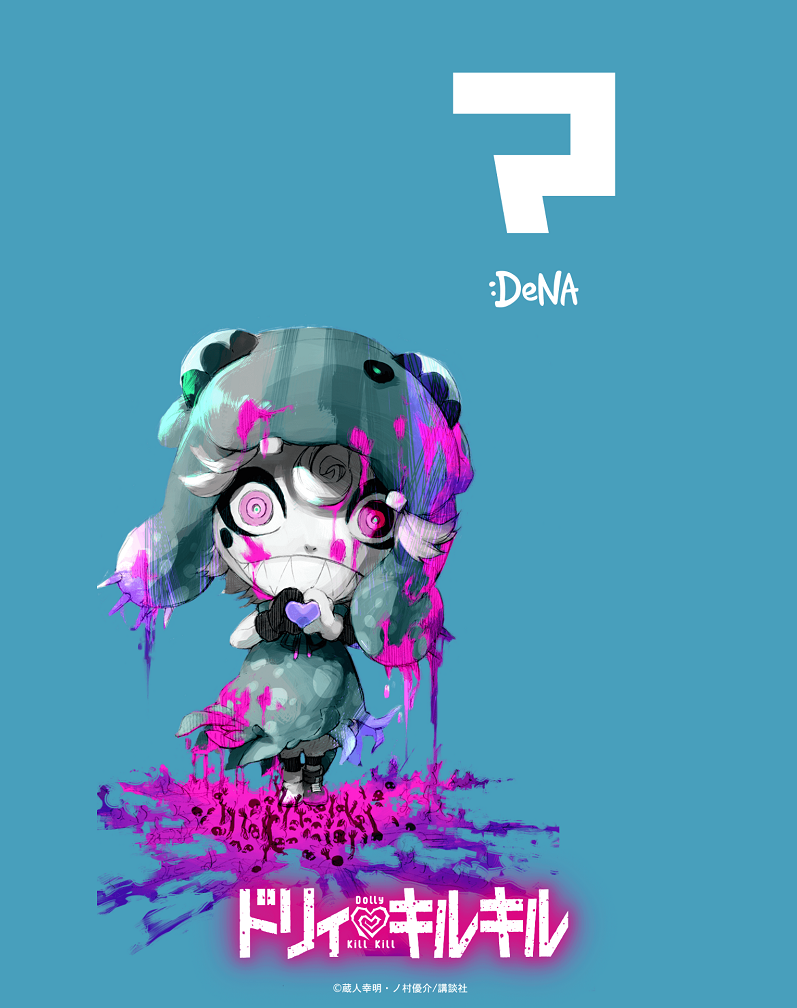 MangaBox is the free manga service that…has not managed to make any progress since it debuted in 2014.
Back then, a high number of titles were available to read on the service. You had a fairly good yaoi manga in In a Heartbeat; a super, messy, violent manga in Peephole; and even a spinoff of the super popular Attack on Titan series, Spoof on Titan.
Today?
Dolly Kill Kill
Online
Holiday Love
High-Rise Invasion
Love and Lies
Yes, 5 titles for an app that once housed 15-20 new manga consistently. If you check the website, you'll see numerous manga made available in English, and none of them are now. Some like Billion Dogs, Red Blood Legacy and Fling Girls ended conclusively, but others like Schoolgirl Landlord Honoka, Old Man Frog, and Tawara Cat were dropped during its run.
The big issue is the lack of manga on the service. It'd be one thing if Japan was in the same boat, but Japan's MangaBox has over 30+ titles since 2015. Did you know that there was a Ghost in the Shell and Space Dandy manga on MangaBox? Only for Japanese MangaBox!
So, what gives? I can only suspect a few things:
The manga has low readership
I would have to believe DeNA sees the numbers for their manga titles. They must've seen that some titles just weren't read much, so why pay translators to translate them?
There aren't enough translators
Simply put, they can't find enough translators to actually translate all the manga. It seems to be an issue in general for manga publishers (after all Seven Seas and Yen Press put out a call for more translators in the past year), so it would make sense that DeNA can't find many translators after all.
Too many restrictions and censoring
I wrote years ago that Peephole was banned on Android, and within the article I noted translators had to consider other factors while translating titles:
I had talked to Abby Lehrke, who's the translator on Hideki's Can't Ride a Bicycle and Kazuhiro Urata's My Grandpa's Stories Can't Be This Weird! (to name a few), and she let me know how much work she's had to do (though it was fine after the initial start), how she was surprised that people were reading MangaBox in the US, and how she's had to redo some manga. "The Android market is apparently more strict about stuff like raunchy jokes (and later on added, "d*** jokes) and stuff," she told me over email. That made me ask her about some tweets I saw about Google Play removing some stuff a few weeks ago, and she essentially confirmed that; they even took out a couple of comics from Yoko Sanri's Milk on The Farm 4-panel comic.
Well I decided to randomly look back at Peephole on my iPad, and found this atrocity in the Digest section:
I knew that something like this was happening, particularly with titles like Love and Lies and High-Rise Invasion. But this was not there when I read it years ago. Combine that with the differing restrictions between Google and Apple, this must've been a factor with regards to further releases.
So my guess is that they are planning on phasing out the MangaBox service in English. It's a popular app in Japan, yet it must not be reaching the numbers it needs and the restrictions are hampering it. It has a number of ratings (and reviews) on Android, but it has none in the Apple App Store and it seems like no one I know is even following the service.
…So I have to ask: is anyone still reading the service? Have you been reading it since it started? Do you think this service is going to be done this year or maybe there's some hope?