Krystallina takes a look at the flagship store's declining sales.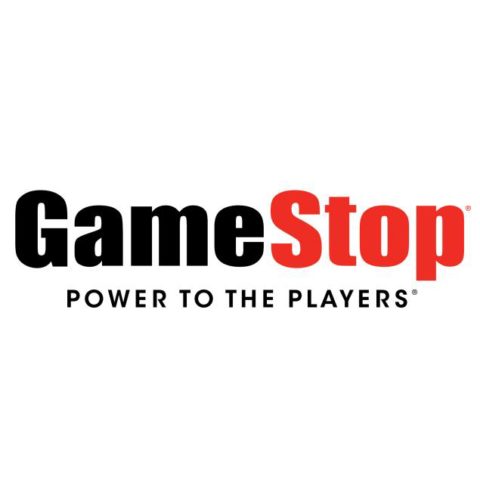 GameStop had a poor holiday season.
Sales were down almost 19% versus the previous year's holiday season, and this decline was already on top of the previous quarter's sales downward trend. While their technology and merchandise categories did well, this did not offset the slide in video game purchases.
Now, GameStop has announced they are closing at least 150 stores.
While this is a small fraction of its 7,500 stores across the globe, this still means quite a few jobs lost and perhaps only the beginning of more closures.
Why have video game sales dropped at GameStop?
Mobile gaming
Instead of going to the store and buying games, a lot of people just download games on their phones and tablets. Most people carry their phone everywhere, and they can do some quick gaming in their downtime. Console and portable gaming generally require either some set time or lugging around an additional machine.
Console Cycles
The Nintendo Switch should provide a nice boost in this quarter (and probably this year), but the PS4 and Xbox One have been out for some time, even having revisions. The Nintendo 3DS has been released for quite a while, and its upgraded version doesn't have many exclusives. Wii U and PlayStation Vitas are pretty much over in the U.S.
Competition
GameStop said other stores had  "aggressive console promotions" and offered a lot of discounts on games. Lots of stores are still struggling against Amazon, and almost every big box retailer sells games. Not to mention stores like Walmart, Target, and Amazon will take video game trade ins.
Blockbuster Game Sales
GameStop said that the poor sales of AAA titles also affected profits. Customers may have decided to wait for price drops, or the games didn't get high enough reviews for people to feel like it's a must-own title.
What Should GameStop Do?
Again, non-gaming departments like trend merchandise and cell phone sales have done well — even risen. The company plans to open 35 new stores focusing on collectibles in 2017 and 65 new technology brand stores.
But what does GameStop need to do to stop trading its namesake chain for cell phone and T-shirt stores?
Competitive Pricing
Almost half of US households have an Amazon Prime membership.
One of the benefits of Prime is that new releases and preorders are offered at a 20% discount. A lot of preorder bonuses are also available through Amazon, so there is often little need to go to GameStop and pay the full $39.99 or $59.99 for a game. If someone doesn't have a Prime membership, for $30 for two years, Best Buy shoppers can get this 20% off almost all game purchases, and they also earn reward points.
In addition, chains like Target and Best Buy will pricematch Amazon and each other. GameStop? Nope.
Yes, they do have some good deals. But GameStop isn't helping themselves outside of their weekly ad specials.
In-Store Pickup
Quite frankly, their store pickup option is not very convenient. Unlike stores like Best Buy and Walmart, you don't actually place an online order. Instead, GameStop just holds the item until the end of the business day. Even Barnes & Noble will hold items for three days. Not everyone has a store within walking distance. If I'm browsing online, chances are I'm not going anywhere that day. I would like to actually find stuff and get a couple of days to get a chance to pick it up.
Trade Online
Again, unlike Amazon, Best Buy, and a whole bunch of other stores, GameStop does not accept online trades. I can lock in trade values, pack up my stuff, and send things off in with a prepaid shipping label. GameStop requires you going to the store, and while they do have some advantages (not requiring cases or offering additional trade promotions), this is still less convenient for many of us who live in rural areas.
Special Editions and Bonuses
If GameStop isn't going to have a Gamers Club Unlocked-like offering, then they need to make that additional 20% worth it for customers. Far too many of their preorders don't offer any additional bonuses on top of what is offered at all retailers. If their trend section is doing well, they should be doing a lot of cross-promotions. Offer an exclusive Funko POP with preorder. Get an exclusive T-shirt. Keychain. Something!
Stop the "New Game" Controversies
Obviously, this is a bane for many shoppers, but obviously this isn't going to change any time in the near — or probably far — future. But it is nice to actually order something from other stores and guarantee a sealed copy in case I need to give it a gift instead. There are even instances where games are considered "new" despite not being in its original case!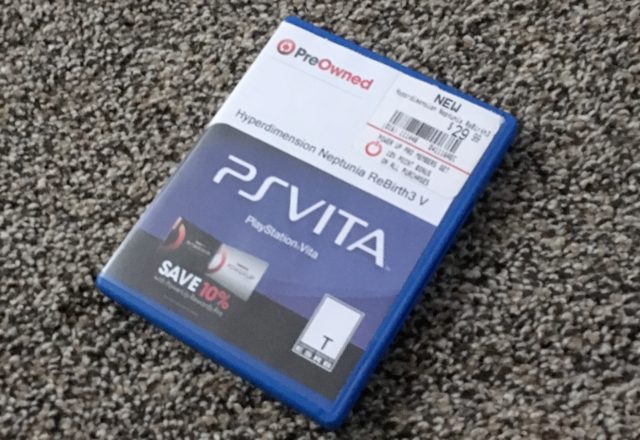 I would have been angry if this happened to me. No company should be trying to ship out games in generic cases — or missing items as some people have said in that same thread — as new!
Even worse, due to a new employee grading system, workers are saying they're actually lying to customers in order to not sell them new games! They're afraid selling too many new games instead of preowned will land them in hot water with the company. A company is doing something wrong if employees are feeling threatened instead of appreciated!
Final Thoughts
I know I've said this before, and I'll say it again: I pretty much shop at GameStop only when something is on clearance. The "gutting" of games is pretty annoying, but if it's getting to the point where employees are not even comfortable in selling a customer a product in fear of losing their job, then GameStop is heading down the wrong track. More store closures are inevitable.
Do you shop at GameStop? How often do you buy new versus used games from them? How do you feel about their policies?