Anime and manga may be an expensive hobby, but prices do not justify turning to piracy.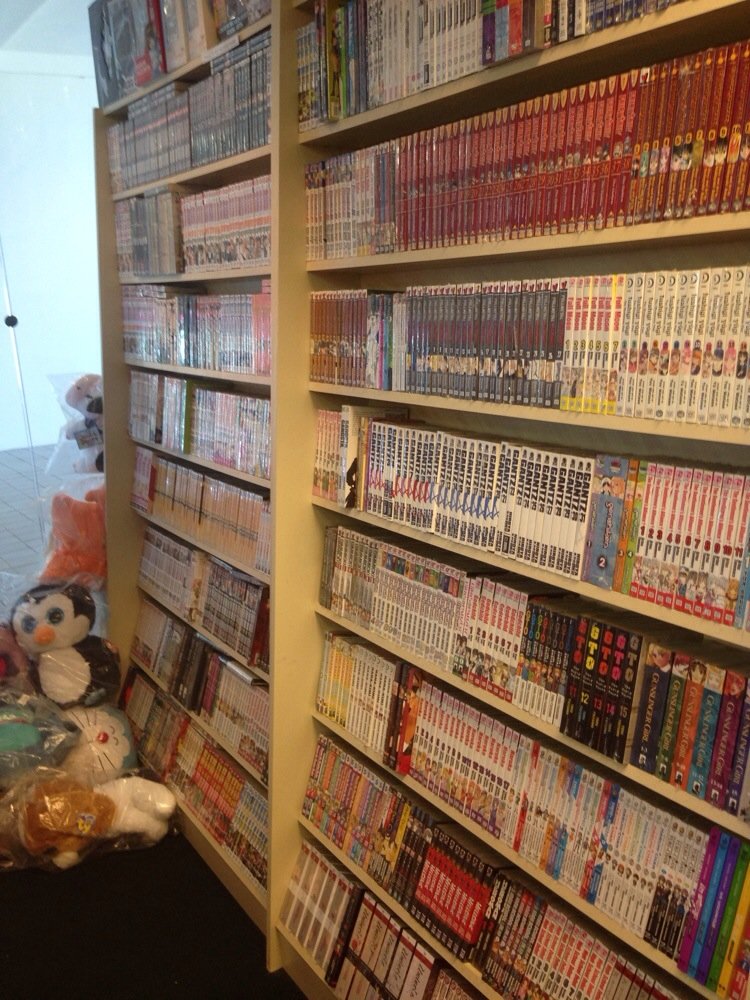 Not too long ago, I was at Barnes & Noble. As I was wandering around, I overheard a young guy talking about manga with his friend. He picked up the first volume of Akira and praised the series to his friend. I smiled to myself, as more fans are always welcome.
And then came the fatal blow.
The guy leaned over to his friend and whispered, "But you can read it online for free!"
Hobbies are Expensive
Well, reading online is certainly cheaper. But Akira is not available to read online for free legally. I'm not going into the scanlation debate (that's been done many times before), but I will cover one argument that gets on my nerves:
"It's too expensive."
Whether you call it a hobby or interest, manga and anime are pastimes. (Unless, of course, you work in the industry.) Some people prefer sports, others scrapbooking, still others video games, and so on. But almost all hobbies are expensive. Board game lovers buy board games, camping fanatics need supplies, and photographers are always attracted to the latest-and-greatest camera. Most people can't buy everything. They may have to cut back on necessities and choose which item to buy and which item to pass on.
Manga and anime are no exceptions.
The Cost of Manga
Let's cover manga first. Is manga really "too expensive" to buy?
The cost of living in Japan is quite different than that of the U.S. Numbeo compares the average cost of rent, groceries, and amenities in the two countries.
Now I'll go back to the aforementioned Akira. Volume 1 of the manga from Kodansha Comics USA sells at the list price of $24.99. As a comparison, Amazon Japan is selling the Japanese version of this release for 1,080 yen, which is about $9.20. (A common quick conversion from yen to U.S. dollars is to move the decimal two places, making 1,080 yen equal $10.80. However, the yen is down right now.)
"Whoa!" some of you may be saying. "See? A Japanese person can buy a copy for less than half of what an American would pay! It's too expensive!"
Yes, it's more money, no doubt about that. However, standard U.S. manga releases are larger than the Japanese volumes, but Japanese volumes often have cover flaps. That $16 difference also has to pay people to negotiate with companies, translate the text, adapt the writing for English-speaking audiences, retouch the art, edit the books, print the books, ship them out, and promote the manga. Of course, the company also needs to make a profit to go through all that trouble to bring titles over here. While the companies are passionate about their products, they're ultimately a business.
But the difference between the Akira releases isn't necessarily $16. As of this writing, Amazon is selling this volume for $16.99, 32% off. That $16 difference is now cut by half. Lots of companies purposely price products high in order to account for sale and discount prices (like shoes and clothing). Books also tend to have high MSRPs, but they are often sold for less than list price.
Here are some more comparisons:
Title: Amazon Japan price converted to U.S. dollars
U.S. Publisher – U.S. MSRP (Amazon U.S. Current Price)
The Ancient Magus' Bride 1: $5.25
Seven Seas Entertainment – $12.99 ($7.14)
Ani-Imo 1: $5.33
Yen Press – $13.00 ($11.68)
Attack on Titan 1: $3.93
Kodansha Comics USA – $10.95 ($6.20)
Honey So Sweet 1: $3.67
Viz Media – $9.99 ($7.66)
My Neighbor Seki 1: $5.42
Vertical, Inc. – $10.95 ($8.75)
Vinland Saga 1 & 2: $5.25 each, $10.50 total
Kodansha Comics USA – $19.99 ($16.38)
Yowamushi Pedal 1 & 2: $3.85 each, $7.70 total
Yen Press – $24.00 ($18.68)
As you can see, the MSRP on the Japanese titles seem dirt cheap compared to the U.S. volumes, especially for series like Yowamushi Pedal. However, titles like The Ancient Magus' Bride 1 currently don't cost that much more on Amazon U.S. versus Amazon Japan. Vinland Saga 1's U.S. omnibus release has a hardcover, unlike the Japanese versions, so that takes some of the sting off of the premium price. In addition, I just compared current Amazon prices, but some of these U.S. releases have been cheaper on Amazon or elsewhere. Barnes & Noble put Honey So Sweet 1 on sale for $4.99 one day, and Attack on Titan 1 has been as low as $4.96 on Amazon. Right Stuf has most manga for about 33% off every day with Got Anime? membership and as high as 40% during a publisher sale.
In short, the double or triple list price compared to the Japanese volumes is not necessarily what the companies collect. Many titles end up being sold for only a a dollar or two more than the Japanese releases! Of course, I know Japanese stores and companies have promotions and sales as well, but none of these titles were marked down.
The Cost of Anime
This is going to be much shorter, as comparisons between U.S. and Japanese releases are much more straight forward. Most Japanese releases have a couple of episodes per DVD or Blu-ray; North American anime releases are usually season or box sets.
Title: Japanese MSRP in USD (Current Amazon Japan price in USD)
U.S. Distributor – MSRP (Current Amazon Price)
*Release notes
Noragami Blu-ray Box*: $230.00 ($170.40)
FUNimation – $64.98 ($37.39)
*First press includes 40 page booklet + special box art
The World is Still Beautiful Blu-ray Box*: $221.00 ($154.00)
Sentai Filmworks – $59.98 ($33.73)
*First press includes 40 page booklet + special box art
Nisekoi: False Love 1: $64.50 ($48.00)
Aniplex of America – $64.98 (N/A*)
*Amazon does not stock Aniplex of America releases. Third party offerings are available from $66.96 shipped, or the cheapest copy I found was on Right Stuf for $49.98.
Fullmetal Alchemist Blu-ray Box: $322.50 ($236.00)
FUNimation – $64.98* ($28.99), $329.98* ($133.49)
*U.S. has both a standard and a collector's edition.
As you can see, there's a reason why so many North American anime releases force English subtitles when switching to Japanese audio: companies have a real fear of reverse-importing. The Sentai Filmworks release of The World is Still Beautiful is available on Amazon Japan for around $45.00, making this version much more tempting for a budget-conscious Japanese anime fan who does not need the first edition bonuses.
Some of you may wonder why manga prices are more here in the U.S. than Japan while anime prices cheaper. This may seem especially strange when you consider many anime come with English dubs. There's a few different reasons:
Anime DVDs and Blu-rays are targeted toward collectors in Japan.
Burning a DVD/Blu-ray is cheaper than printing pages and pages of paper.
Anime releases can often turn a profit from TV broadcasts of dubs.
Manga series tend to be longer, and sales generally go down the longer a series is.
And while standard U.S. releases use to have about four episodes per disc but have switched to box sets, manga has also evolved with simu-pubs and digital releases. Both have allowed fans of all budgets more options.
"But I Don't Have the Money! What Else Am I Supposed to Do?"
I sympathize with you. I do. But having limited funds does not mean you get a free pass to illegally acquire titles. Movie fanatics don't get to sneak in free just because they don't have $10 for a movie ticket. A figurine collector who buys only bootlegs is not a true collector.
The same applies here.
This is 2016. Fans have more options to get into anime and manga than ever before. Lots of titles are available for free legally. The Internet has helped launch more sales and discounts on releases than ever before, and price comparisons are at your fingertips. Either save up for your favorite titles or settle for the series available for free on Crunchyroll, Funimation, and other sites. Go to a library. Watch for sales. Yes, there are series I'd love to buy but can't afford. But I don't get to download it or read scans just because I can't or won't pay for it, and neither can you.
Final Thoughts
So, are anime and manga expensive?
Well, compared to a hobby of bird-watching or swimming at the local public beach, yeah.
But is it necessarily more expensive than buying clothes, going golfing, building Lego sets, or most other pastimes? No. In fact, U.S. fans get a bargain when it comes to anime while the effective price on manga is not a huge premium compared to the Japanese volumes. And if you still can't afford these prices, watch and read the legal free titles.