Buying anime and video games at Best Buy could net you some good deals!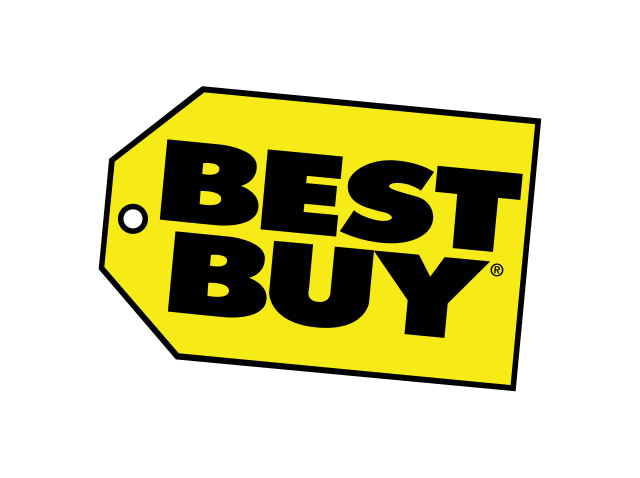 Best Buy is one of the few big-box electronics and entertainment stores still around. While it is often compared to Amazon, Best Buy is, in some ways, a better outlet for anime and video game shoppers than the online giant.
Shopping at Best Buy
Best Buy, of course, focuses on electronics and media like Blu-rays, computers, cell phones, and video games. They do have a selection of pop culture items like T-shirts and board games as well as home and personal care items like vacuums, appliances, and shavers. Major movie and game releases often come with preorder bonuses like gift cards, posters, or DLC.
Best Buy puts out a weekly ad with sales and offers. They also have deals-of-the-day, flash sales, and two/three-day sales. If you do see a cheaper price elsewhere, Best Buy (both online and in-store) will match many other stores like Walmart and Amazon. Unlike Amazon, which can have several price changes on an item in an hour, Best Buy prices are usually stable until a new sale starts. If you do find a cheaper price within your return period, contact them for a refund of the difference.
The store occasionally has coupons like 20% off small appliances or buy gift card, get a bonus card free offers. A lot of their coupons are one-time use and seem to be based on prior purchases. If you bought a game console, for instance, they may randomly send out codes for controllers or other accessories. If you're a college student, you can sign up for student discounts. They often send out coupons for computers, computer accessories, small appliances, and more.
Best Buy has a free membership program called My Best Buy. Signing up lets you earn points toward a $5 certificate (generally, $1 = 1 point, 250 points = $5). If you spend more than $1,500 in a calendar year, you'll get upgraded to Elite, and $3,500 will qualify you for Elite Plus. Elite and Elite Plus members earn bonus points on each purchase, get free shipping on all purchases, and extended return policies. If you use a Best Buy credit card, you can earn additional points. On large purchases, you can forgo the points and earn 0% APR. Sometimes they send out coupons for double or triple points. So if you're interested in something, the points may be a reason why you'd want to shop at Best Buy instead of its competitors.
You can also use the Shopkick app for points with purchases or Ibotta for money back. These apps can help you earn some extra money if you are buying items anyway. Shopkick earns points toward items and gift cards; Ibotta is cash back.
Best Buy also has a trade-in program for game and electronics. You can check values and submit trade-ins online or in-store. Some trade-in values are very reasonable, and they do have bonus offers from time to time. If you have games or tech just sitting around, consider taking it to Best Buy to help pay for your next purchase. Many items end up on Best Buy Auctions or Cowboom, so check out those sites if you want don't mind pre-owned products.
Shipping & Returns
Like Amazon, Best Buy offers free shipping on $35 or more. During the past couple holiday seasons, they've done free shipping with no minimum purchase. Shipping for movies sstart at $2.99 and games at $3.98. You can also choose free in-store pickup for items to avoid shipping charges. They will hold your items for eight days.
Unlike many other stores, you can place items with different dates (for instance, a preorder item and a currently-available item or two preorders with different dates), and Best Buy will send the items out as they are available even with free shipping. Some other stores hold items until all are available. Best Buy's policy makes it much easier to reach the $35 threshold for free shipping.
For most customers, Best Buy only offers a 15 day return policy. If an online purchase was damaged or incorrect, you will need to call them to cover shipping. Otherwise, items are better off being returned to store to avoid return shipping charges. Fifteen days is not a lot, so be sure to return your item quickly if you need a replacement or just change your mind.
Anime
In the past, stores had quite a large anime section. However, their in-store offerings are much smaller now. Online has a much better selection. BestBuy.com also has an anime category to make it easy to look for anime titles. (Some retailers put anime titles in different categories, making it hard to browse anime.)
As for pricing, most titles sell at or near retail. So on an everyday basis, Best Buy is probably not a go-to site for your anime purchases. However, Best Buy does have sales, and sometimes titles get a significant markdown. This past holiday season, Sailor Moon Blu-rays were only $20 (MSRP $70). The sets came with the DVDs, and the DVDs alone sell for $25 or more on sale! So there are some great deals to be had if you shop at the right time. Otherwise, without sales or price matching, Best Buy's prices on anime can be beat by other stores. There is a little box you can check while searching online in order to just view titles on sale. Again, this is much more consumer-friendly than some other sites.
CDs
Surprisingly, Best Buy does stock some import CDs on their website. If you browse, you can find anime (like Sailor Moon), Vocaloid, and J-pop titles (Utada Hikaru, BoA). Prices may seem a little high, but they are eligible for free shipping on $35+. And, as many of you know, Japanese CDs are priced higher than U.S. releases. Their selection isn't huge, but it is an option if you're trying to track down some releases.
Video Games
By far, their best program is Gamers Club Unlocked. There is a free Gamers Club which earns you double points and exclusive offers. So you only need to spend $125 in games to earn $5 back. (Of course, you can mix and match with other items to earn the $5 certificate.) However, for $30 for two years for Unlocked, you also get 20% off all new game purchases, plus other benefits like a 10% trade-in bonus. The 20% stacks on top of sales and discounts! For instance, this past November, Best Buy had a buy one, get one 50% off Nintendo-published 3DS games. Here was my breakdown: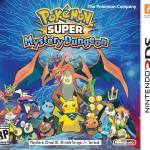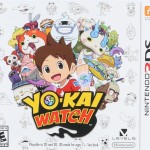 ($39.99 – 20%) + ($39.99 – 20% – 50%) = $47.99. That's $23.99 each, 40% off retail. Both games had only been released that month. In comparison, as of this writing, the cheapest I've seen these games is $29.99.
Many new releases also qualify for a $10 reward certificate bonus, making some $59.99 titles only $47.99 with $10 back. The 20% does apply to collector's and limited edition version of games. Fair warning: some titles will sell out quickly. So if you read about a newly-announced preorder, you might want to keep checking BestBuy.com for it. Otherwise, unfortunately, you may have to pay retail elsewhere or — even worse — pay inflated prices to scalpers and resellers.
Note that the 20% off does not combine with price matches. If you want to sign up for Gamers Club Unlocked, you will have to complete your registration in-store.
Amazon has recently announced a similar offer for Prime members, but their 20% only applies to preorders and titles within 2 weeks of release. Best Buy's program applies to all new games.
Final Thoughts
In short, if you buy games, it's hard to beat what is essentially $15 per year to save 20%. One $60 game will almost break you even ($12 in savings), so you only need to save $3 a year to make it worth it. If you wait for titles to go on sale, four $20 games will already put you ahead ($4 x 4 = $16). Even a $60 game on sale for $40 will save you a respectable $8, almost half of a year's fees.
While Best Buy is one of — if not the — go-to places for video games, anime fans will want to compare prices and look for sales. If you do find a better price at one of the major outlets, consider pricematching at Best Buy so you can earn points. Spending $250 may seem like a lot to earn $5 back, but Gamers Club members' video game purchases help cut this target goal in half. The "send items as they are released" feature as part of their free shipping is very helpful and an option not many stores have without paying extra. The short return frame is a major downside, but anime and video game fans should seriously consider Best Buy when shopping for new titles.