Krystallina takes some time to write about Hokusai x Manga: Japanese Pop Culture since 1680, which comes out in paperback today.
Do you know about the history of manga?
"Duh! It started with Osamu Tezuka!" many of you are responding.
Well, yes, Tezuka helped pioneer the modern manga industry, but the roots of manga — and Japanese pop culture in general — go even further back.
That's the subject of Hokusai x Manga: Japanese Pop Culture since 1680, the latest release from Hirmer Publishers. Haven't heard of them? Well, neither had I. But I had the opportunity to contact Hirmer Publisher's Michaela Döbler and curator/editor Simon Klingler in regards to this manga- and anime-inspired art book.
About Himer Publishers
"Art books which set standards — that is the vision of Hirmer Publishers since 1948."
Hirmer Publishers, headquartered in Munich, Germany, focus on various forms of art: paint, photography, fashion, and more. But while many of you may be picturing your local museum in book format, modern culture is also presented. They have also released books on East Asian culture like lacquer art and flower arranging (ikebana).
Hokusai x Manga
Hokusai x Manga takes a look at how pop culture has evolved in Japan, from early woodcuts (early comic to the manga and anime of today. "The high-quality Japanese woodcuts and graphic novels from the 17th to the 19th centuries are products of an urban popular culture in pre-modern Japan, in which clothing, stage stars, myths, monsters, sexuality and commerce were the governing factors," explains Döbler. Manga exploded in Japan during the mid 1900s and is now read by both the young and the old. But since the 80s, manga has found a large following outside of Japan. That's what made Hirmer Publishers want to showcase Japan's pop culture — now heavily centered around anime and manga — to the world.
So what types of art does Hokusai x Manga feature? Hokusai x Manga includes images and information from across the years to show how modern anime and manga has its roots in woodcutting.  Recognize this famous painting?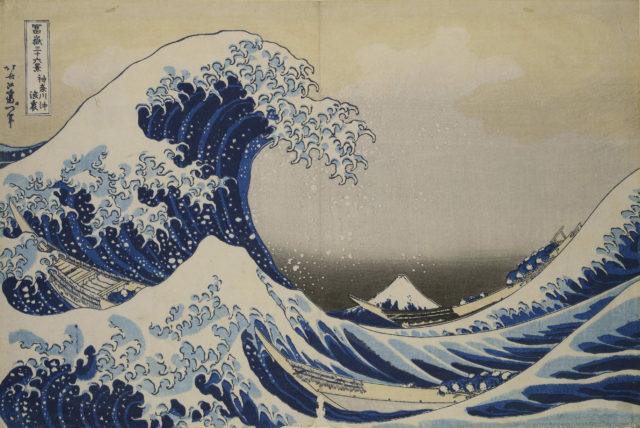 Well, it's been used as the inspiration in several anime such as Sailor Moon and Miss Hokusai, pictured below: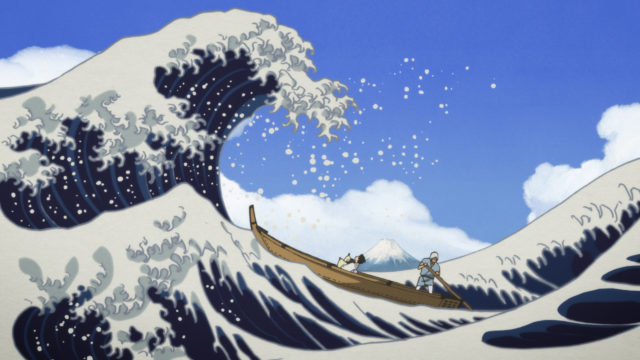 Tha name of the painter? Hokusai, a painter who drew a bunch of sketches known as Hokusai Manga. See all the connections?
The Artists
Hokusai x Manga aims to show both the historical and the modern and how they relate to each other. There is the aformentioned woodcuts, manga excerpts, short excerpts, anime cels, merchandise layouts, and even cosplay. Lots of famous manga and artists are represented including (but not limited to):
Fujiko F. Fujio (Doraemon)
Inio Asano (Goodnight Punpun)
Yūsei Matsui (Assassination Classroom)
Katsuhiro Ōtomo (Akira)
Yoshihiro Tatsumi (A Drifting Life)
Keiji Nakazawa (Barefoot Gen)
Shigeru Mizuki (Kitaro)
Hayao Miyazaki (Spirited Away)
Hiroshi Shiibashi (Nura: Rise of the Yokai Clan)
Sanpei Shirato (The Legend of Kamui)
Hiroshi Hirata (Satsuma Gishiden)
Shinichirō Watanabe (Cowboy Bebop)
Takehiko Inoue (Slam Dunk)
Kazuo Koike and Hideko Mori (Lone Wolf and Cub)
Taiyō Matsumoto (Sunny)
Naoko Takeuchi (Sailor Moon)
Arina Tanemura (Full Moon o Sagashite)
Riyoko Ikeda (The Rose of Versailles)
Kiriko Nananan (Blue)
Osamu Tezuka (Astro Boy)
Kinji Yoshimoto (Queen's Blade)
Masashi Kishimoto (Naruto)
Some of these creators are well-known to any anime or manga fan, but some names may be less popular to Western fans. So how were these artists chosen? According to Klingler:
"The manga artist were selected based on their importance for the manga culture (popularity, influence), their unique artistic qualities as well as for thematic reasons. The exhibition had 10 chapters which connected the ukiyo-e part with the manga part via common motifs, narratives and structural aspects. For example Taniguchi's The Walking Man was featured in the chapter Landscape Icons and Urban Visions to correspond with Hiroshiges Edo series, both works show depictions of urban life and environment in their respective time. Another example is the chapter Supernatural Worlds. Here the focus was on the Japanese ghosts and supernatural beings, of course we had to highlight Shigeru Mizuki. The same goes for Sanpei Shirato in the heroes chapter and so on."
Many of the lesser-known artists may not have designed an internationally famous work, but they have been a pioneer or set the standard for other artists. You probably have never heard of Macoto Takahashi, but his art has greatly influenced shoujo manga as you can see from this 1972 cover illustration for Deluxe Margaret: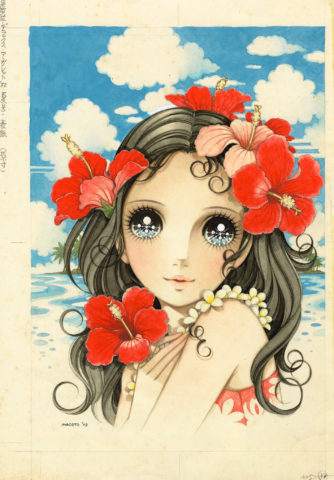 Here are a few more images from the art book: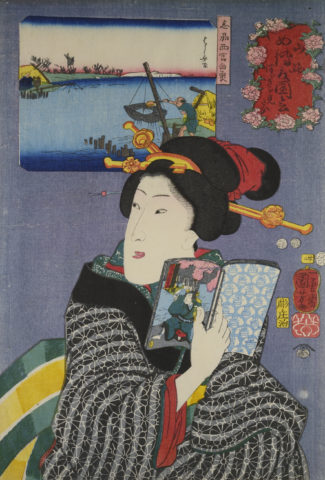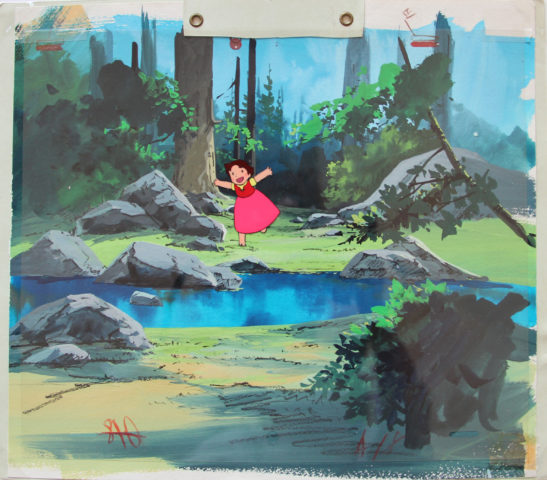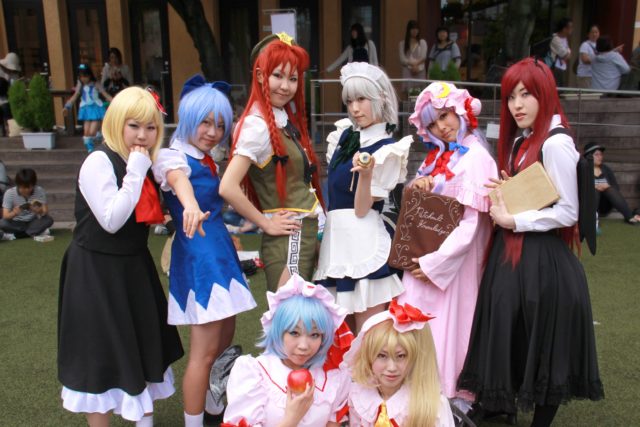 Final Thoughts
Manga has a long history, and works from hundreds of years ago still influence modern Japanese culture. This art book seeks to showcase this. Hirmer Publishers did not say anything about any future similar projects, but if you want a visual history of manga that goes further back than Tezuka, check out Hokusai x Manga: Japanese Pop Culture since 1680.