A day for the otaku gamer in all of us.
This Saturday, April 29th, 2017, is International TableTop Day, a day to celebrate board, card, and dice games. Thanks to companies like Japanime Games, there are quite a few anime-related games for you to play (with more on the way), and plus even more Japanese-inspired games from other companies. So let's take a look at a few of these games… and try to get them at low prices to boot!
Sushi Go! – $12.99 ($8.95 at Barnes & Noble)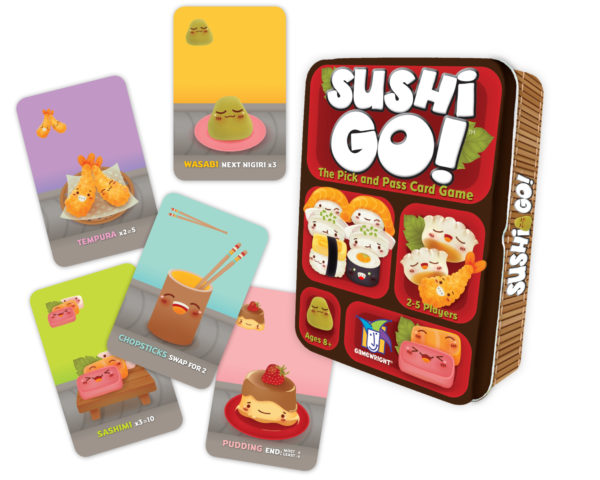 Sushi Go! is one of my favorite lightweight card games. The rules are simple: pick a card, pass your hand, repeat until all cards are taken. Various sushi combinations will earn you points, but if you don't save room for dessert, you'll take a penalty! Sushi Go is also available in a deluxe aka expanded edition in the form of Sushi Go Party!, so you might also want to consider that version.
Price-wise, Sushi Go! has dropped a few times on Amazon, but this game is available at many major local retailers like Barnes & Noble. In fact, it's currently cheaper at Barnes & Noble than Amazon. In-store shoppers can use this coupon to drop it down to around $7.60. Online shoppers can use code 7SNK3Z3FE1GX7 to drop it down to just over $7, but shipping costs will apply unless you're a Member.
Pokémon Monopoly Kanto Edition – $44.95 (~$25 at Amazon third party)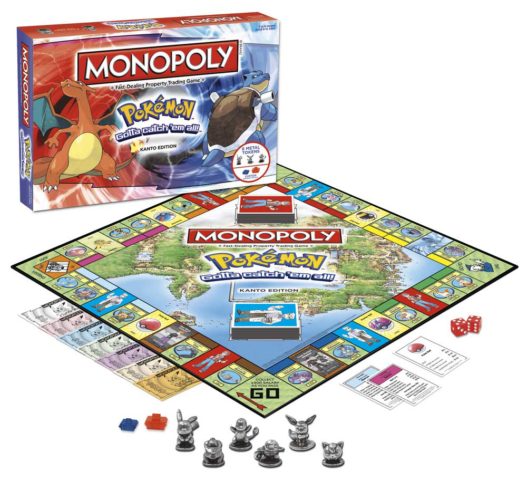 Ah, Monopoly. The game that will forever divide families. But I don't think you've truly lived until you have debated the use of the Free Parking space and argued over what is a good trade so you can finally get your monopoly. Well, now you can capture your own Pikachu and eventually open Lt. Surge's Gym! Of course, your Rival is ready and waiting for you… There are also variations of the game like this GameStop exclusive version and the Johto edition.
If you want one of the special editions, you will need to pay more. Otherwise, there are a lot of options for the game around the $25 mark, many of which will get to you in two days or less if you have Prime.
Naruto Shippuden: The Board Game – $50.00 ($34.99 at Amazon third party)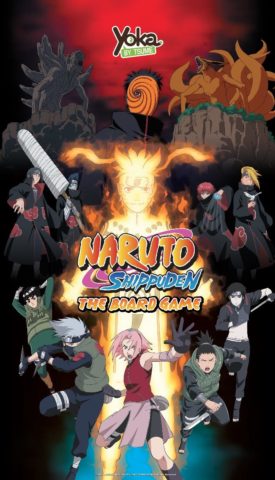 Of course, you don't always have to have a cut-throat game night. That's why there are cooperative games like Naruto Shippuden: The Board Game. Here, you and your friends play as one of the main heroes in Shippuden, and together you all must defeat the Akatsuki. Cooperative games are nice since game newbies won't feel like they have no chance of winning.
While the image on Amazon is in French, reports confirm this is the English version of the game.
Mangaka: The Fast & Furious Game of Drawing Comics – $40.00 ($26.40 + Ship at Miniature Market)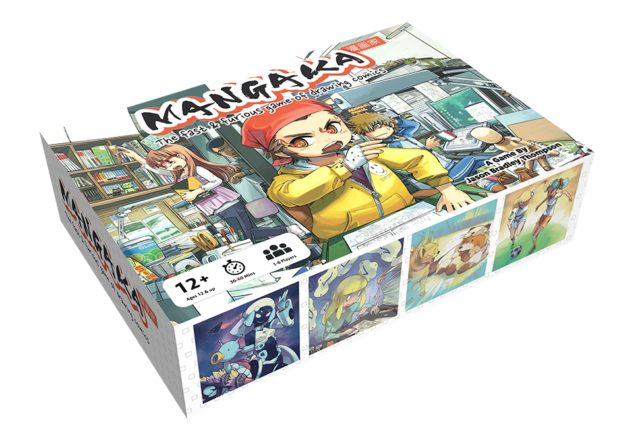 Another one from Japanime Games. Designed by Jason Thompson (Manga: The Complete Guide), you can finally fulfill your dream of drawing Japanese comics. The cards will give you a challenge (draw a fantasy strip, include a maid, etc.), and aim to be the best. I'd play it, but all my manga would certainly be titled World's Ugliest Stickpeople Doing Things Not Looking Like What They Say They're Doing.
The game almost certainly won't arrive in time for this year's Tabletop Day unless you can pick it up in the St. Louis, MO area. Shipping is also free on $99; otherwise it's about $6, which still puts the price lower than anywhere else.
Attack on Titan Deck-building Game – $40.00 ($26 at eBay)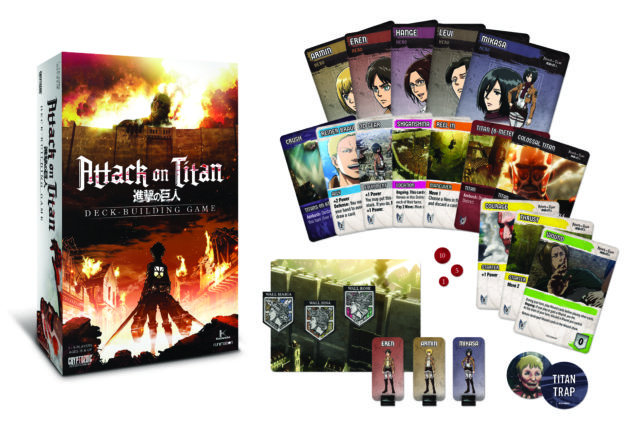 Another cooperative game. Play as one of the main heroes of Attack on Titan and work together to take down the enormous Titans. Collect the cards you need, but be aware of your position or the Titans will get you! A board game from the same publisher is due out later this year co-designed by the creators of 7 Wonders/Tokaido and Ca$h and Gun$.
As for the Deck-building Game, you may be able to find it on eBay for around $26 shipped. Otherwise, you have a few options like about $29 shipped third party Amazon or $31 with Prime or CoolStuffInc $26.50 + $6 shipping (or free on $100+).
Bonus: Pokémon TCG and Yu-Gi-Oh! TCG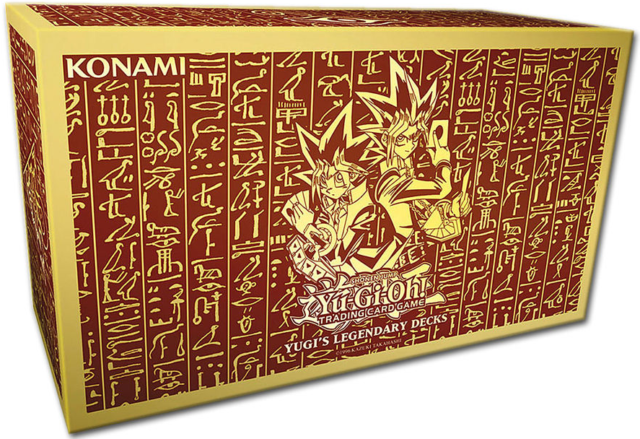 Both of these trading card games are wildly popular (and wildly addicting!) all across the globe. Grab a couple of decks at your local store and have a good time. If you're looking for something new, there's always something like the Final Fantasy TCG or Yo-kai Watch TCG.
So, have you ever played a board or card game based on an anime property? Or a Japanese-flavored game like Tokaido? Will you be participating in International Tabletop Day?