Looking for some basic tips when shopping for anime and manga? Look no further!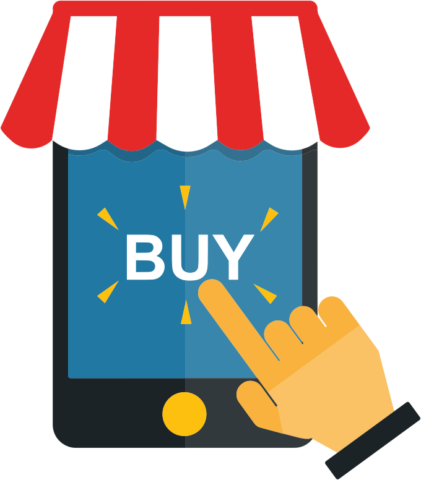 Sometimes I forget that not everyone shops the way I do. But here are some tips to set you on the path of being an elite bargain hunter!
1. Amazon isn't the only place to get Amazon prices.
Several chains like Best Buy, Target, and Walmart will pricematch Amazon prices. In some cases, workers will need to check the price on their own systems, but in other cases, just show them on your phone. For an easy way to check Amazon prices in store, just download the Amazon app and scan the product. These stores' .com sites will also pricematch Amazon; I find the easiest way is to do a chat. This is great if you want to pay in cash, need an item in a hurry, can't reach $49 for free shipping, or have a gift card to burn.
2. You can search Amazon by discount.
This trick isn't perfect, but it helps narrow down Amazon's incredible inventory. If you want to search, say, for manga that's 35% or more, go to Amazon and search for "manga" as usual. When you get the results, just add this string to the end of the URL:
&pct-off=35-
If you want results between, for example, 40 and 60%, then use:
&pct-off=40-60
Just change the numbers to whatever percent off you want. Then use other filters like new/used, Prime eligible, recent/upcoming releases to narrow the results down even further.
3. Know how low Amazon can go.
While Amazon often has great deals, so do many other websites. With Amazon starting to fade out list prices, you may wonder if you're really getting a good deal. Maybe you get excited at seeing 30% off an item at Amazon, but has it been that way for long? Use Camel Camel Camel (or, even better, the browser extension) to see all the price fluctuations on an item. You can even set up an account and have them notify you when the price falls below your target price. Since Amazon no  longer offers post-price protection, you don't want to buy too soon and have your purchase drop several dollars the next day.
If you're not sure if a price will drop, you can also do the straightforward way of adding the item to your "saved for later" section of your cart. That way, every time you go to your cart, Amazon will tell you if an item's price has risen or lowered. But again, you would still want to use Camel Camel Camel to get an idea if this is a common or uncommon price.
4. Your spare change can help pay for your next purchase.
Your total comes to $4.52, and you pay with a $5 bill. What do you do with that $.48? Carry it around? Leave it? Donate it? Put it in a piggy bank at home so you can roll it and turn it into the bank? Well, if you hate counting coins like I do, why not let a machine do the work? Coinstar machines normally take almost 11% of whatever change you drop in. However, if you choose a gift card to stores like Amazon, Best Buy, or GameStop, there is no fee. Most of the stores require a minimum (usually $10), but just toss your change into a jar for a while and save up. Also, Coinstar sometimes has promotions like a bonus coupon or gift card if you redeem your money at or for a certain store. Or just redeem your change just before you know you're going to make a big purchase. Either way, this is a pretty easy way to reduce your out-of-pocket expense or avoid having to use a credit card.
5. Not all stores require you to print out their coupons.
Ever get to a store and spot something, only to realize you didn't bother to print out that email? I haven't had a problem with stores like Barnes & Noble just scanning my phone for the discount. Just fire up your email and let them scan it. Some places (restaurants in particular) will specifically say a mobile version is fine, but unless it states "must print email", then save a tree and some ink. If you aren't sure, just ask next time you're there. If you don't have a coupon in your email, then why not do a quick Google search?
So, any of you have any shopping secrets?