What will 2017 bring?
Okay, you know all those "kiss, marry, kill"-type games that are out there? You pick three people (or choose from a list of three people) which one to kiss, which one to marry, and which to kill.
So, here's the (family-friendly) anime industry version: pick something you are positive is going to happen in 2017 (bet), something you hope will happen (wish), and something that you think is slowly happening (trend). The "trend" category can be either something you would like to happen or are afraid of happening.
Bet: A shoujo or josei title makes The New York Times' manga bestseller list two weeks in a row.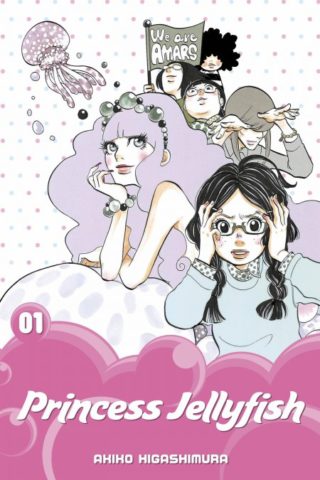 This may seem like a simple bet. But considering shoujo titles have disappeared from the bestseller list for well over a year before Princess Jellyfish finally broke the curse, it isn't a guarantee. While all three omnibuses have cracked into the top 10, none have made a second appearance. However, now that Amazon has named the first volume as one of its "Best Books of 2016", perhaps Princess Jellyfish can beat out Attack on Titan, Tokyo Ghoul, and My Hero Academia for two weeks or more.
Of course, it's possible another series could take the crown, but considering Princess Jellyfish is the only shoujo or josei manga to even appear, I imagine any other series would have to be quite the hit. Even the long-awaited first volume of Yona of the Dawn — which was (and still is) available at several outlets for $5 or less along with two seasons of an anime — didn't make the cut.
Wish: Yen Press starts releasing omnibuses for their biggest hits.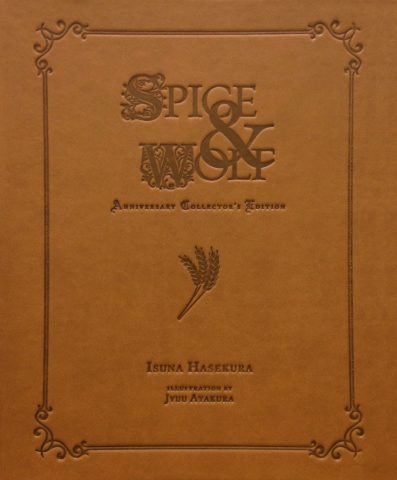 It's happened to all of us: We pass on or completely miss a series, and then by the time we're interested, it has gone way out of our reach. While many of Viz Media's and Kodansha Comics' biggest hits have been given a second chance in the form of 3-in-1s (or even 5-in-1s), Yen Press has mostly left their completed or long-running series alone after their initial print runs. (I'm not talking about series originally released in 2- or 3-in-1s like Until Death Do Us Part.)
Sure, there was the anniversary edition of Spice & Wolf (pictured above), but that was way too big for my tastes. Plus it was a lot of up-front money for fans. Wouldn't it be nice to have Black Butler, Soul Eater, or even Yotsuba&! in larger print size, perhaps with more color pages?
Trend: Companies will go on an otome game licensing spree.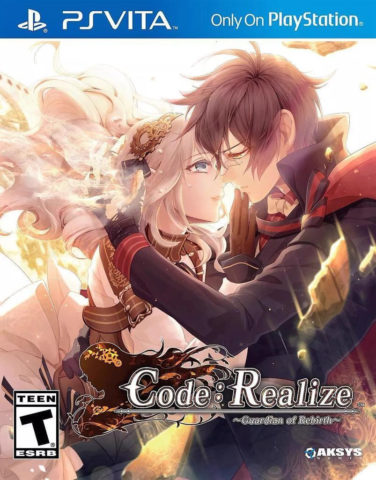 Visual novels have been exploding in popularity recently thanks to series like Ace Attorney and Zero Escape, and one segment that has seen a lot of growth lately is the romance games for females (aka "otome games", also shortened to "otoge(s)"). Companies like Voltage have been releasing app after app, Aksys Games helped propel Idea Factory's Otomate line in English, and even smaller publishers like Sekai Project and D3 Publisher are licensing otome game titles. Heck, even CNN featured an article on romance games recently.
2017 is trying to set records with a whole slew of titles like Period Cube, Hakuoki: Kyoto Winds, and Nightshade. If these are successful, I could see companies go on an even bigger licensing spree. Japan has years and years worth of untranslated games, many of which already have anime or manga adaptations (Uta no Prince-sama, Diabolik Lovers, Haruka: Beyond the Stream of Time, etc.) or have companies who already have a U.S. branch (Koei Tecmo and Angelique Retour). I do think this is the age of visual novels, and female gamers are finally getting noticed.
Your Turn
So, time for your predictions and hopes!
Stuck on ideas? Here are some:
TOKYOPOP licenses a Japanese manga
TOKYOPOP closes American operations again
Barnes & Noble files for bankruptcy
FUNimation uses crowdfunding again
Amazon buys Barnes & Noble
Viz Media raises all manga prices to $10.99 and above
Amazon starts anime simulcasts
A shoujo or josei title takes the #1 on The New York Times' manga bestseller list
More TOKYOPOP titles are rescued
More Bandai Entertainment titles are rescued
Yen Press starts omnibus re-releases
All Walmarts expands graphic novel sections in all stores
A previously-unreleased manga from the 70s gets licensed
A previously-unreleased manga from the 80s gets licensed
A previously-unreleased manga from the 90s gets licensed
A previously-unreleased anime from the 70s gets licensed
A previously-unreleased anime from the 80s gets licensed
A previously-unreleased anime from the 90s gets licensed