Our Anime Editor Kuuki spent a New Year's day in Japan. You can probably guess how well this ends.
I guess this is still the time to wish everyone reading this a very Happy New Year. I must say that for me 2015 has been really eventful (moving in Japan and all) and I hope 2016 is going to be the same (which I still don't know, blame the Japanese for not processing Visa applications very fast). I wish everyone a happy 2016!
But back to the subject as hand, mainly, how do Japanese poeple welcome a new year? The answer to this is simple: with alcohol and with family. It makes for quite a strange combination but it's essentially what it is.
You must know that Japanese, especially the male population but trust me that the females are not far being, are people who drink a lot. It should then come as no surprise that the New Year doesn't go far from the usual rule. But it comes with a twist. In Japan you drink before New Year's Eve and you drink after January the 3rd but you don't drink during the actual first days of the new year. These days are for family.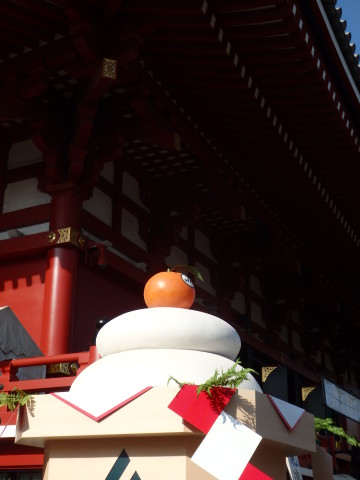 Drinking before the New Year is quite a popular activity, it's called a Bounenkai, a celebration to say good bye to the past year. Here is what I did before the New Year. I kicked things off on the 27th with a trip to eat shabu-shabu (and drink) with the staff and customers from the bar we often go to. I wasn't drunk, just slightly buzzed off.
Then the 28th I went to drink with the staff of the restaurant I work at. I wasn't drunk, just very, very happy. Thing is, the restaurant being a French restaurant I discovered I had a newfound passion for good (and expensive) wine and basically got drunk on just that. Which gives me the worse hangovers ever as I have learnt back when I was in high-school. (But seriously though, why is Sauternes so good?!)
Moving on to the 29th, we had friends at home and my place became a giant kitchen for a sushi cooking class. Which was rather fun and also rather pretty good. I on the other hand am still not very good at making sushi. I drank but I wasn't drunk, I'm a good host. Or I try to.
Lastly, on the 30th I went karaoke and drinking with French friends and got so very drunk I swore off drinking. Seriously though, I sang Adele followed by AKB48, it should tell you how drunk I was.
(Since then I have only drank a single glass of alcohol. And it was a cocktail.)
I basically got more or less drunk for 4 days straight and have only been in Japan for 9 months. That should more or less tell you how it is. Though usually the actual work related drinking is done on the last day of work. And that one usually lasts from 4 in the afternoon to midnight and over.
On the night of the 31st you usually don't do anything but watch the Kôhaku on TV. You know this huge popular song TV program that had µ's this year. That's what I did and I missed µ's. (My tragedy of the night) Sometimes people go out for the countdown before the New Year, drink a glass and then go to do their first visit at the temple. The big ones like Sensou-ji in Asakusa are crowded for 2 weeks after the New Year so I don't even want to think about going there on the actual night. There you get your fortune that should set the tone for the next year. (I got the best one :p)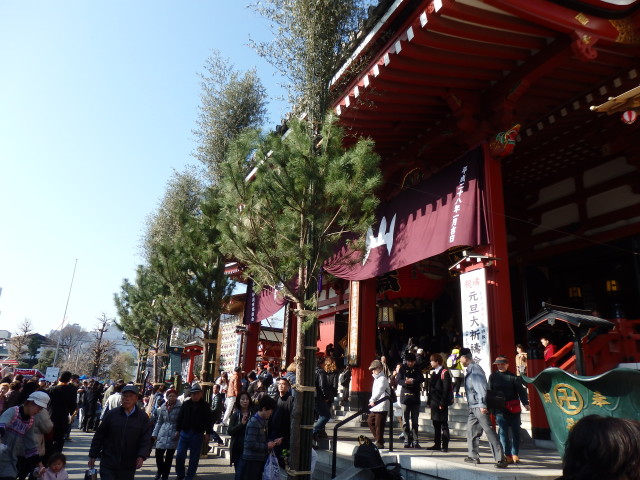 The next days before work comes back (because everyone in Japan or nearly everyone gets a vacation for the New Year) you usually do nothing and eat osechi, a huge box of pre-made food and a soup called zôni, where you can find mochi. To be honest though, as good looking as it is, osechi isn't exactly very good, usually for one good reason. The ones you buy are frozen and something frozen shows instantly in Japanese food because it puts a huge emphasis on the materials rather than on the cooking. Obviously not everything's frozen but it's such a huge time commitment for places who offer osechi that they usually don't have much of a choice unless they don't sleep for 3 days straight to prepare everything.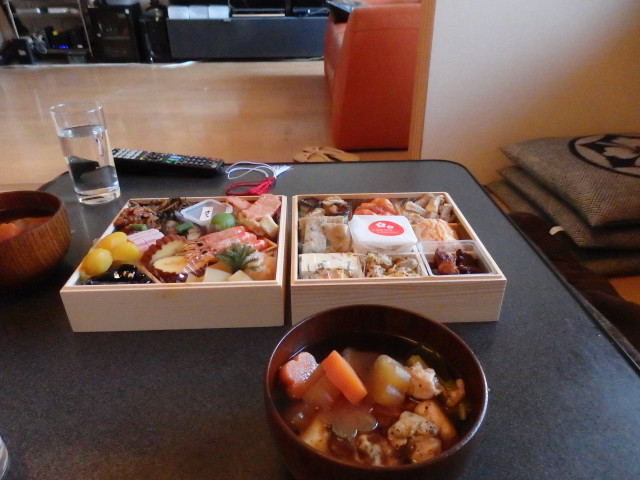 Then normal life comes back. I say normal but only to a point. Not only are the temples still crowded but now comes the time of Shinen-kai, a new excuse to drink and welcome the New Year. The first day of work is usually half work half Shinen-kai. Some of them being held at quite some places, I know someone who went to one in the inside of Tokyo Tower.
As for me, I haven't went to any (yet) but one is planned for the 29th. Knowing these people, I'll probably forget about my whole not drinking vow and come back home completely drunk. If I come back at all. I'll probably also make commitments like taking my advanced open water diving license when I was sure I wanted to enjoy leisure diving for a while. Oh well, Japan wouldn't be fun if I didn't say yes to crazy opportunities.