The early returns on Amazon making the noitaminA block exclusively theirs doesn't seem promising, and Justin wonders if this can only be a detriment to anime streaming in general.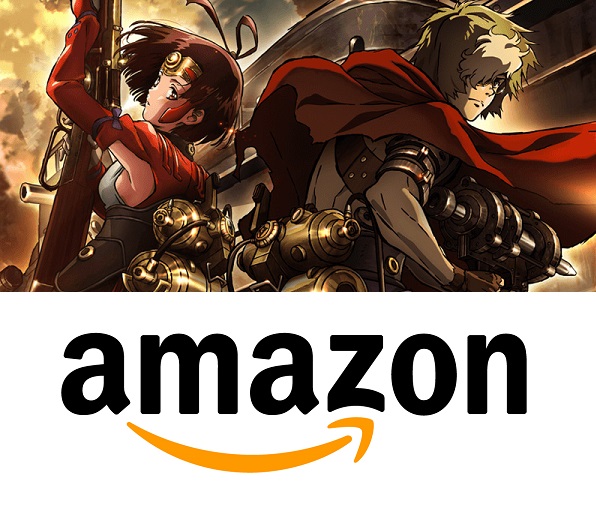 At least 4 years ago, I believed, based on the number of illegal sites on the internet, there could never be enough sites streaming anime for legal consumption. Since then, sites like Daisuki, Viewster (at the time at least), and even FUNimation have broken into the market, and with Crunchyroll, Hulu, and Netflix, along with other sites around the world streaming anime it was a good amount, but I still thought there could always be more.
Now Amazon's joining the game, and I thought I would be happy about that.
Then I actually found out what Amazon's doing to ruin anime streaming.
Maybe it is far too early to have an opinion on Amazon negotiating with Fuji TV to be the exclusive provider of noitaminA shows from this point forward. They will more than likely make the titles available to people a week or two later, adopting the CR or FUNi model where they'll just stream anime for its subscribers first, then others later. Having Amazon supporting anime is pretty major, as they have to see this medium as something that can be mainstream in the teen and adult sense, not just "for kids," or else they wouldn't bother. So all in all, this should be exciting news.
But then I started looking deeper into it:
It is "Exclusive" to Amazon Prime's service. We don't know how long the contract between Amazon and Fuji TV is to run noitaminA shows, but let's guess it's between a 5-10 year window. That's a long time to be potentially taking away an experimental block, where Crunchyroll or FUNimation can't license it. It's only further hampered by knowing Amazon Video is only available in the US, UK, Japan, Germany, & Austria. They have the worldwide rights to Kanaberi, which might suggest they will have worldwide rights to everything else. That's a good way to cut off some regions.
Getting an Amazon Prime membership is $99 for the year. It's actually not that much, but that depends on whether or not you'll be doing other things with that membership (like actually getting products cheap off of there). If you already have a membership, this agreement doesn't affect you. If you don't, then there's no way you can watch any noitaminA show unless Amazon makes it public.
While one person I talked to in the industry said that "everyone wants to get into the game," it's not a good sign that Amazon's paying, and, from the words of Justin Sevakis who's very well connected in the industry, "by far the highest price I've ever heard of being paid for anime rights — enough to pay for the entire production and then some," this is not a good trend for acquiring anime. Competition is always a good thing, and as we have not seen Amazon do simulcasts before, we still have to know how they work in that area. But Amazon has lots of money — if this works for them, what makes you think they won't be trying to do more exclusive deals with other providers in Japan? With Crunchyroll and FUNimation already having to do co-productions it's generally a sign that anime is getting expensive, but if you have any idea of Amazon's relationship with book publishers (like the contract fight with book publisher Hachette for example), they can find a way to make those companies miserable too. There's competition, and then there's no competition, which Amazon can most certainly attempt to try here.
The biggest thing that has happened so far is people openly admitting on social media & forums that they'll be torrenting noitaminA anime because of this. That's actually a shame, and I would personally say you can just wait until it becomes available for watching. However, the reason for them saying that is because we just don't know what Amazon plans on doing with these titles. Until then, we'll just have to see if anime will become so big that it becomes extremely mainstream, if this actually weakens the traditional anime publishers, or it turns out to be a dud.