So, with a number of people doing creative things out there, here's a roundup of those people doing creative things.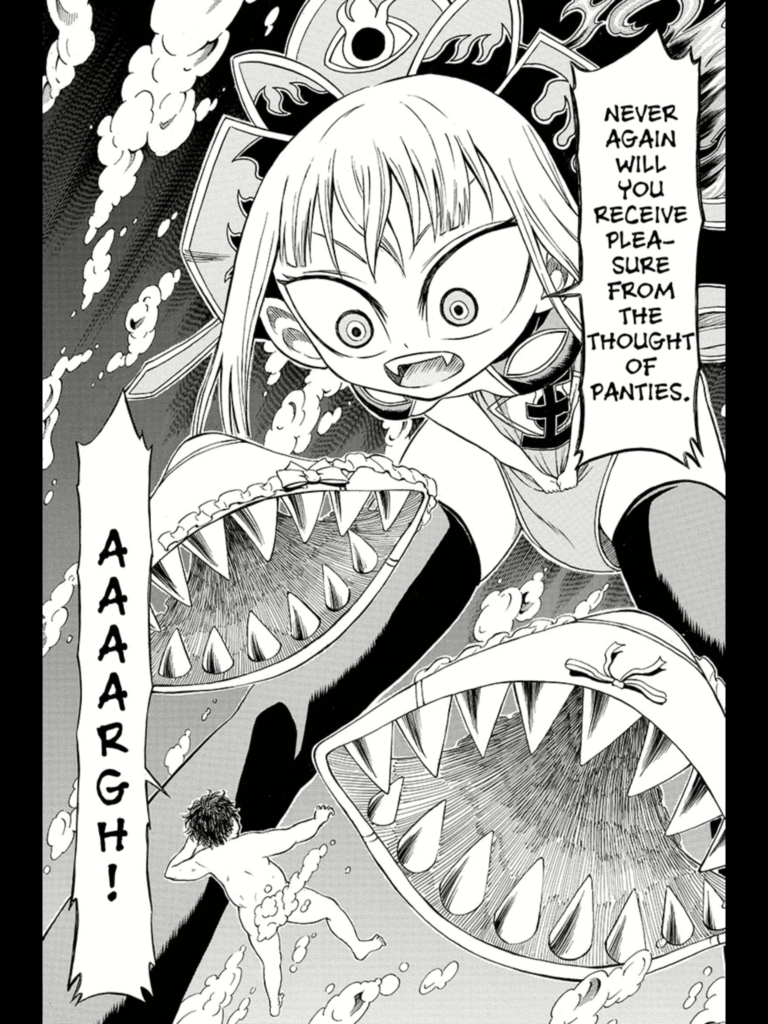 So eons ago, or last year, I actually retired looking up articles online. There were a number of reasons why this was the case, but simply put, I wasn't enthused about doing it weekly anymore. But there are some great articles there that a mere tweet would not do. So, what could I do about it?
Welp, focus on having it at the end of the month.
And that's what Reference Resource Monthly is, which will have links, videos, OASG article roundups, and more from around the anime and manga industry and community. Chances are I'll find something worthwhile, but if you guys have stories, send that email! (Contact at theoasg dot com).
Now, onto the stories…
Some OASG stuff we worked on
Stories for the Month
Reviews
Franken-Fran Volume 3-4, because all the horror.
Slayers Next, because Slayers.
Also have a review of a Ghibli film, Whisper of The Heart.
Everyone's Getting Married Volume 1. Is everyone getting married?!?
Kuma Miko, because it's a bear and a Miko sitting in…ok nvm.
The Asterisk War, since a LN turned into anime had to be here.
The PodCenter
Hey, if you need stuff to listen to for the month, here you go:
Tanglecast: The Significance of Our First Anime
Slayers Rewatch Podcast: Spell #04
Ani-Gamers Podcast #061 — The History of Anime and Anime Fandom With Helen McCarthy
The 300th Episode of The Baka-Cast, which is a lot of episodes: The Budweiser of Feminism
The Anime Nostalgia Podcast Episode 40
Finally, Episode 45: "My Toasty Academia"
Less Reading, More Watching
Thanks Deluscar:
Tweets That Inspire Or…Do The Opposite
Souvenir of Grave of Fireflies https://t.co/eWrihNifLf pic.twitter.com/Zj3E2Ad9pf

— Catsuka (@catsuka) June 5, 2016
This is in the bathroom at work??? pic.twitter.com/GbgChYr6el

— Hannako ✨ RCCC B-03 (@thisishannako) June 7, 2016
Manga Cooking: Chika-chan's Chikuwa Curry from Umimachi Diary! https://t.co/SQZYPpzhcX pic.twitter.com/alkU25JQGT

— Khursten Santos🍥🍜 (@khursten) June 9, 2016
Mr. Dough and the Egg Princess. 2010, dir. Hayao Miyazaki. Short film created for Ghibli Museum, like Howl on LSD. pic.twitter.com/JRRUr7CzJL

— Ghibli Blog & Vol 4 (@GhibliBlog) June 6, 2016
Nothing can stop me from getting a new ep of Chic Pixel Plus up! Give it a listen!! https://t.co/Cd4DDOwGwy pic.twitter.com/BUKrTenZvM

— Sushi-sensei 🍣 (@apricotsushi) June 6, 2016
[이이데쿠] 짱친들의 귀여움.. pic.twitter.com/UiPikcr7qq

— 연두 (@oksopi12) June 6, 2016
— Sean O'Mara (@colonydrop) June 9, 2016
Sweet things I want to eat. ( ´ ▽ ` ) pic.twitter.com/qh15hx2BBY

— Melonpan🔞 (@Meidocafe) June 13, 2016
and here, for some reason, is Sir Ian McKellen reciting the Unlimited Blade Works incantation from the Fate series. pic.twitter.com/goUi6DANTy

— zetsubouquet (@mo0ty) June 16, 2016
Listened to @Kami_nomi's thoughts about sweet potatoes & then decided to do something by baking them super sweet. pic.twitter.com/4knxLMEt7b

— T. YaoixKISSHIMNOTME (@MangaTherapy) June 25, 2016